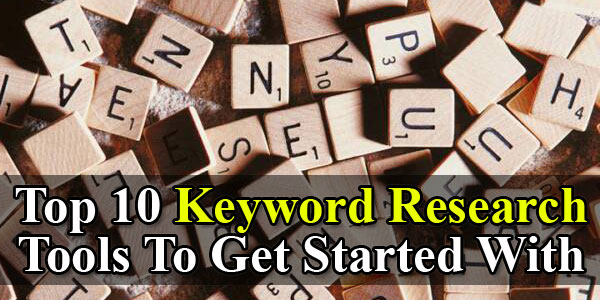 Your SEO and PPC campaigns will always start with keyword research. You need to analyze the search volumes of your target keywords and find some useful suggestions. You also need insights into the competition you'll be facing both in organic as well as paid search. Here's a handy list of the top 10 keyword research tools to get started with.

It's the tool that replaces the popular Google Adwords Keyword Tool. It comes with some nifty new features, though most users will be disappointed that Google scrapped some critical features such as Exact Match and Phrase match. In addition to this, Google now only allows access to webmasters signed up for Google Adwords (as opposed to just a regular Google account).
The Keyword Planner still is useful for SEO and SEM professionals who need geographic specific data for keywords as it gives details up to city level.
Keyword Spy:
Keyword Spy gives you some sizable, valuable data for free. The tool is especially powerful for PPC campaign managers as it lists the PPC competition and displays their ads and keyword usage. It also provides suggestions of similar keywords in addition to related misspellings of your keyword.
It is a great free alternative when you do not have the budget to spend on other comprehensive options, and its paid version gives you even more data. Perhaps the only drawback to using this tool is that data export isn't possible.
The SEO Book website has plenty of resources for the SEO professional and this is one of those that come free. You input some data (keywords) and it works by generating a list of keyword suggestions related to yours. It's free for use as a Firefox add-on but you must sign up for an account on the website to be granted access.
SEMrush:
You can use this tool free, but the number of queries you can perform per day is limited. The results are also only limited to the first 10. A paid subscription lifts the limits, but SEMrush a free tool can help you run a quick competitor analysis by checking the keywords they rank for. There's lot's more data, including search volumes for keywords, trends and some regional-specific data.
Ubersuggest: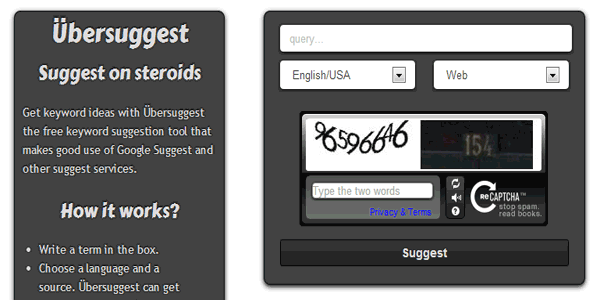 Ubersuggest is widely regarded as the best tool for secondary keyword research. It will show you all the terms suggested by Google for any letter you type after inputting your keyword, conveniently listed in alphabetical order. Ubersuggest is also popular for its ability to pull data from all the major search engines as well as some of the lesser ones.
Keyword Eye:
Powered by SEMrush, Keyword Eye is a unique, visual tool as it displays keywords in varying sizes in regard to how popular (volume of searches) they are as well as their AdWords competition. The tool has a basic version that allows you to query up to 10 keywords per day for free.
WordStream can be regarded as a complete keyword research tool, with a feature-rich set of analytics and a trillion-strong database of keywords. Like the Google Adwords Keyword Tool, it shows you the Google search volume and has some filtering options to allow you to "nichefy" your results; displays the competition, and some more keyword suggestions along with their corresponding data. However, free usage is limited to only 30 keywords.
The Bing version of Google's keyword tool is very powerful, allowing you to filter your results by language and region. You can also find out which results showed up on the Bing SERP by selecting a custom date range. It also gives you a handy list of keyword suggestions. Accessible under the Bing Webmaster Tools section, the tool is free but requires webmasters to first add a site in their accounts.
If you need to find out who the main competitors are for your keywords and how they rank, SERP Checker is a nice free tool for that. The tool allows you to enter a large list of keywords at once, unlike many other free tools. However, there are no keyword suggestions; you might want to use other tools to create a keyword list before using SERP Checker. One cool feature of the tool you will love is its ability to export all that data to Excel for further interpretation/analysis.
It wasn't built for the purposes of keyword research, but Thesaurus.com can be a great aid for this. When you type a term, such as "interior design", you'll get a wealth of alternative words such as décor, decoration, furnishings etc. helping you discover new word and key phrase combinations. The tool also suggests a few relevant questions that people are likely to ask, forming yet another source of (long-tail) keywords.
About the Author:
Nesslyn Aquino is a guest post contributor on behalf of MakeAWebsite — where you can find reviews on some of the most popular web hosting providers. Check out their website for their review on their most recommended host, webhostinghub.com.