The financial services industry is among the very few that offers the potential of reasonably big earnings in the very first year even to professionals who are inexperienced. A career as an insurance agent can not only be financially very lucrative but also extremely fulfilling as you deal with individuals and businesses of various profiles and requirements. However, you need to be extremely hardworking, diligent, as well as have the ability to carry on regardless of hearing more negative responses than affirmatives.
An Overview Of The Insurance Sector:
The insurance industry can be very broadly divided into two areas. One is life insurance and the other non-life or general insurance, which covers a lot many subjects like auto, home, health, accident, fire, burglary, etc., which are dealt with by either specialist companies or companies that offer a basket of insurance products. The role of agents is to identify potential customers, understand their requirements, and sell them appropriate insurance policies that cover them against specified risks and financial loss. The majority of the time of an insurance agent is spent in marketing the policies to potential customers and helping them out when they need to file claims.
Agents have the choice of being captive for one insurance company and sell only its policies or have the freedom to represent multiple insurance companies. The rate of commissions that can be earned depends on whether you are a captive or an independent agent, and also on the type of policy being sold. Generally, the commissions earned by independent agents are more than that of captive agents but the level of support captive agents get from their companies is more. While life insurance offers the maximum commission as a percentage of the first year premium, the commissions for the second year onwards are comparatively far less. The commissions against auto or home insurance, on the other hand, remain almost flat for new policies and renewals.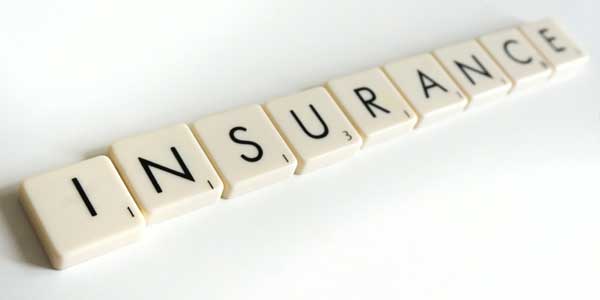 Qualifications Needed For Insurance Agents:
Since selling insurance can be quite tough and it is an extremely competitive field, the first and foremost quality that is required for a successful agentis tenacity. More than anything else, insurance agents need to have a fighting spirit that will enable them to overcome resistance from customers and win them over with products that address their real needs at prices that represent good value. Insurance agents typically need to revel in the thrill of the chase, the satisfaction of concluding a sale, and the ability to make rejection a motivator.
While most of the insurance companies do not have any specific educational requirements for agents, there is a distinct preference for graduates but that is easily waived if the other attributes are right. Since a majority of insurance companies have in-house training departments, there is no necessity of any prior experience. However, all agents need to pass a licensing examination administered by the state in which they will be doing business. This requires the attendance at a licensing class that is usually between 25 and 50 hours.
Getting A Job:
The first thing is to put together a resume that will showcase your best qualities as well as your entrepreneurial spirit. The insurance business looks for how much initiative and drive you have, so including stuff that can demonstrate this ability will get you noticed more. Don't be in a rush and accept the first job you are offered. Take your time, conduct research on which are the better-rated companies as these will provide a better working environment and chances of career growth. These insurance companies will also offer products that are better designed and acceptable to customers. Visit the company websites on a regular basis to look for vacancy postings and keep plugging away till you find a company and position that is to your liking. Do not hesitate to call up the company to follow up on your application as such tenacity is something the companies invariably welcome.
Conclusion:
Expect to spend most of your first year learning the business and making cold calls to find potential customers. You need to show your sales manager that you are extremely driven and are making the expected number of sales calls. It is not too difficult to exceed $100,000 in commission in the very first year, so the sector can be really lucrative form the very start.