Developing websites require numerous skills to learn unless you create master-piece possessing all the latest features. Mostly, it has been seen that webmasters are creating blogs or sites for promoting their business, however they have to be ensured to create blogs or websites that catch attention of people. Due to all such things, it is must to spark off your creativity before planning for development procedure. One should also have to require a powerful tool like HTML5 that support your development process. Present days, HTML5 Mobile Web Development booms in the market.

It has been used by many people around the globe and satisfied them with their fabulous functionality. If you are novice and doesn't have idea about HTML5 programming languages, it is advisable to know its pros before adopting it. Moreover, you have to know how it works and what functionalities it has. HTML5 is one of the excellent languages that used for displaying an appropriate content on the web. This powerful language allows developers to make use of videos, graphics, animation, audio, fonts, and other things easily. Apart from there are many other reasons that make HTML5 Mobile Application Development the best option.
Excellent For Interactions:
For extending our business at the high level, we all want to enhance communication level between our users and business and this can be easily done with dynamic website that created through HTML5. Created website with HTML5 can easily respond to the users and allows interacting with each other rather to just explore website. Moreover, this programming language also available with a slew of great APIs such as Browser history management, Drag and Drop (DnD), Offline storage database, document editing, Timed media playback and many others that enhance possibilities to better relationships.
Best For Game Development:
Yup, you can also create 3D/2D games using this programming language. One of the best things about game-lovers is they allows you to create flash games that surely provides your fun on each of playing. Creating games using this language allows you to taste the new technology and provide you better experience.

HTML5 Can Be Used With Wi-Fi:
The excellent thing about apps created through HTML is it can be easily access through Wi-Fi. Moreover, Wi-Fi should be more productive and have strong connection as well. However, it would be more fruitful, if you are accessing apps with internet connection.
Covers Three Major Platform:
Here come the best reason of adopting HTML 5, its compatibility with three major platforms that is Blackberry, Android and Apple. Business person mostly adopts HTML5 for grabbing attention of all platforms and expand their business. In addition, one shouldn't have to waster their money to create same apps for different platform.
Less Expensive Than Other Platform:
Another important reason for adopting HTML5 is it costs less than other programming languages. It means that you are free to add as many as features in your Mobile Development and can able to enhance its functionalities. Apart from, HTM5 development saves huge time of developers as well. Being a less expensive and feature-rich functionality, it have ability to beat your competitors and stand out in the competition.
It Is Future, So Adopt It:
This is main reason that tells to you to adopt HTML5 for developing web applications. This programming language comes with cleaner code, excellent features and commendable functionality that changes design of your website. People, who want to simplify markup more semantic or want to create new mobile game with excellent graphics, can have option of HTML5 Mobile Web Development. So, Hire Mobile App Developer after considering its skills and expertise and get your HTML5 web apps.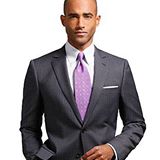 About the Author:
Stan Kemp writes articles for MDE, which is one of the leading HTML5 Mobile Web Development companies in India. He is passionate about to share information on different types of mobile apps development topics to his readers.