Creating a blog is easy, but making it popular and successful is an uphill task. A blog with few readers does not benefit the owner. On the contrary, a well-known blog generates a steady flow of income. The question on every blogger's mind is, "how do I  make my blog popular"? The simple answer is promotion, however, it is easier said than done. Most bloggers are good communicators, but they get struck at the marketing and promotion juncture. Thus, they can not make the most of the full potential of their blogs. This article will guide you on how to promote your blog and increase the traffic and ranking of your blog.
1.) Submit Your Blog To Search Engines &  Directories:
Your blog wouldn't appear in search queries unless you register it on Google and other search engines. Similarly submitting your blog to directories provides extra visibility to your blog. People search directories for any particular website or information, so listing your blog in directories means more traffic to your blog. Dmoz, Jayde, Eton Web, Blogcatalog are some of the top directories to submit your site.
2.) Join Blogging Communities:
The blogging community is the place to connect and build a relationship with other bloggers. Here you will find members with shared interests, who will be able to assist you with queries related to your industry. This way you can share ideas with a large group of people getting different views on similar topics.  Blogging communities help you build traffic and authority of your website on search engine.

3.) Content Is All Powerful:
Content has the charm to captivate the heart of a reader and turn him into a loyal follower. Quality content provides information and helps people find answers of their queries. Pillar content like how to guides and tutorials are amongst some of the favorite materials of readers. The internet is already flooding with information, where only unique and quality content can make your blog stand out in the crowd. Most of the visitors just see the title of your blog post so create eye-catching headlines to generate the curiosity in people leading to more clicks. An attractive introduction and key points in bullet list convey your message to readers as many people prefer to scan content rather than read it thoroughly.
4.) Social Media:
The evolution of social media has opened new ways of promotion for bloggers. Facebook, Twitter, Google+, LinkedIn and many other websites have millions of users. Interesting content and people engagement are the keys to social media success. A blogger can get a huge amount of traffic by engaging with people on social media sites. Furthermore, participation in groups and communities is an effective way of creating loyal followers for your blog. Install social sharing buttons on your blog so that people can easily share your content in their circles.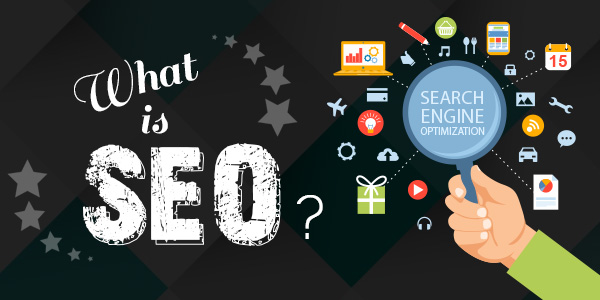 5.) Search Engine Optimization (SEO):
SEO is the art of optimizing your website/blog to search engines. It helps you find good ranking, traffic, and visibility. The correct use of keywords in your content is imperative from an SEO perspective. Keywords are the grouping of words which people use to search information. Use of keywords in domain name, title, and the first paragraph is very effective. Creating backlinks is another important part of SEO, a backlink is an incoming link to your site from another website. It boosts traffic of your blog, build authority and good ranking. Bloggers can also do guest blogging, commenting and answer marketing for best results.
6.) Social Bookmarking Sites:
Bookmarking sites like Reddit, Digg, Delicious and others are an important point of reference for people. They save, manage and share  links, web pages, blog, etc with each other. So posting links of your blog posts on these sites creates a buzz and drives traffic to your blog. Like social media sites here too you have to create a profile add people and share your content. You have to spend some time engaging with other people for their support.
7.) Syndicate Your Content:
Content Syndication is the act of republishing your content on another site as a spinet or in full length. Here you have to do a little research to find out which website in your niche accepts content syndication. It helps you in two ways, you get the larger audience and a backlink.
8.) Repurpose Your Content:
To widen the reach of your content you can repurpose your content, i.e you can use it for some other purpose. For example, you can make an infographic and share it on images based sites like Pinterest, Instagram. Similarly, you can create slides of your content and share it on Slideshare. Composing Ebooks, Whitepaper, PDF files out of your content are some other options.

9.) Create A Video And Post It On YouTube:
People love watching videos, Youtube has been the reason behind several viral content. You can make an interesting  teaser video of your content and post it on youtube with a link to your blog. It would benefit you in SEO and drive traffic to your website.
10.) Paid Promotions:
So far we have discussed the free techniques of promoting a blog which take time and effort to pay off. These techniques will not give you instant results. If you want a quick boost you have to spend money on paid promotions. Since most search queries are conducted through Google, advertising on Google AdWords is a good idea.  Advertisements on Facebook and Twitter are also effective because of their popularity and the large pool of audiences.
The old phrase "Build it and they will come is no longer relevant. No matter how good the content of your blog is, it would not benefit you unless people discover it. You have to promote your blog to reach the maximum audiences. By using best practices of social media and SEO you can improve the performance of your blog. The above-mentioned tips would certainly help you in promoting your blog.