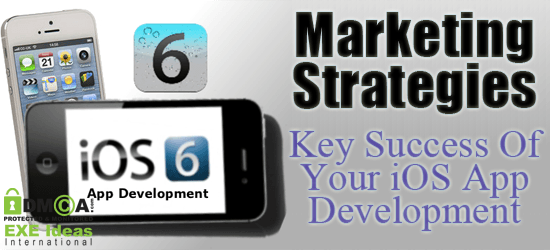 One after another, Apple is releasing the latest version of iOS in the market. Not going far to the other companies, Apple itself bring competition among their developers to implement latest strategies to market their application of old as well as new versions. There is n doubt, ios application development cannot get success without proper advertising, so here we are going to discuss some marketing strategies that surely deliver positive response for your application development.

Create Online Presence:
You have better idea that most of the web promotions are done on mobile or web. Social media is one of the best means to promote your business online. So, first of all, create twitter and facebook and Follow/Like people regarding your iPhone app development, great apps and share your views. You can also write some latest news and tricks regarding development so, people start taking interest in your stuff. You can also have option to join #appdevchat that organized by TapForTap on every Thursday at 10 AM PST.
Check Your Marketing Channels' Productivity:
Developers are trying to make all its effort for marketing their application. No doubt, you were trying all the channels for grabbing attention of audience, but whether it would be fruitful for you or not? You have to more active on marketing channels to sort any queries, if users have.
Give Right Name to Your App:
Giving correct name to your application is not so easy as you can create its name through marketing strategies. Name of an application is not only attractive, but also related to your created application. It would be better that it should cover essential keywords along with attractive photography.
Validate Your Idea:
Everyone is thinking that their ideas are unique and earn maximum amount. However, some times we are wrong as we doesn't implement such things that required by market. One should have to explore iphone app development market to validate your idea and implement to get market position to your application.
Select Your Revenue Model:
Developers don't think of generating revenue, if they have developed application as a hobby. But, in case you have think to generate revenue from it, you can have options of in-app purchases, paid app, subscriptions, ads, etc.
Check Out User's Retention:
After putting our application on the App Store, we are always looking to the number of downloads as it is considered as key feature of success application, is it right? All were thinking that downloads decide the success, but it is not. Users must get revenue for its ios application development and this can be achieved if you are designing excellent application with the great features.
Ad Exchange:
For those developers, who have limited budget, can adopt option of Ad exchange as it charges only minimal amount for advertising. You must have ideas about TapForTap that allows free tap exchange. If you don't have problem with ad banner then you have the best option of Ad exchange.
Placing a perfect marketing strategies give you positive result in the terms of revenue. So, what are thinking of now? If you have developed your application, here you have excellent marketing strategies to adopt for it.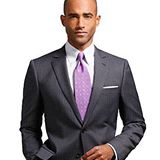 About the Author:
Stan Kemp is the smartest developers of Mobile Development Experts, planning excellent Strategies for iOS App Development. He likes to share his knowledge of latest technologies and tips, so writes many blogs and articles related to latest stuff. Get connected with Stan through Facebook.