Don't think of WooCommerce as just another free WordPress plugin. It brings much more to the table than the necessary e-commerce features that will allow online merchants to rake in the big bucks. Apart from the fact that it's free to use, it is also very flexible which means businesses that are just starting on their e-commerce journey have plenty of leeway as far as product categorization, marketing and promotion and even store management is concerned.
They can learn the ropes, experiment and optimize the returns on their store, without actually getting into the technicalities of running it. WooCommerce makes it easier for them to manage and control their store operation, which is a huge plus especially for store owners who've never operated an online store before.

Another reason why WooCommerce is an amazing e-commerce plugin is because it offers a huge collection of add-ons that can improve store functioning and also its profitability. Let's take a look at just some of these add-ons:
1.) Product Documents:
The golden rule of improving the sales of your products on online stores is to offer shoppers as much information as possible like Business Cards. One of the reasons why customers avoid buying products is because they're really unsure about their features and functionalities. They're looking for in-depth product information that assures them of the product's usefulness and its ability to be the perfect choice for their needs and requirements.
Product Documents can be displayed below the short product description in the side bar; this document can offer comprehensive information about the product and everything that it brings to the table. This is a great way of improving store profitability.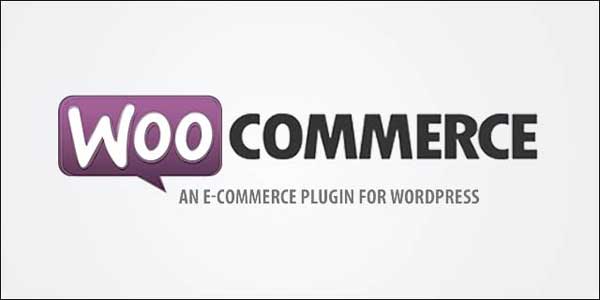 2.) PDF Invoices:
What will win your site brownie points from its target shoppers is credibility. One way of improving site credibility is by sending a PDF invoice to the processing order email. This means as soon as people purchase products on your site, they get an invoice delivered to their email ID. This ensures they trust your site for all future purchases, which means your site, will attract repeat buyers.This is also a great feature for site owners who can download a copy of the invoice to keep on top of their sales figures.
3.) Recommendation Engine:
Target shoppers will appreciate your site more if it is engaging and offers intuitive features that make it easier for them to buy a product of their choice. This add-on helps you configure the kind of product suggestions whom to choose for customers that one usually associates with sites like Amazon and Neflix. This plugin has been configured to take the purchase history, view history and other factors in mind to make product recommendations. Apart from the fact that this helps improve the interactive appeal of your ecommerce site, it also makes users spend more time on your site, browsing through the various products on offer. This add-on also helps promote cross and up sells, which is yet another huge advantage for ecommerce sites.
4.) WooCommerce Smart Sale Badge:
What if you are browsing a site for mobile accessories and you come across a badge that says 'Save $5' on Samsung accessories? Wouldn't you stop and take a look, irrespective of the fact whether you were looking for accessories by this particular brand. That's why this particular add-on should be integrated into your e-commerce store. It will help you display the total savings on a particular product, which makes the product more appealing for the customer. It helps you enhance store profitability by offering attractive product discounts. What this add-on does is that it enhances the already built-in sales badge. It helps you highlight any and every savings benefit you're offering on your product so that target shoppers don't miss it. As can be imagined this will positively impact your store's sales figures.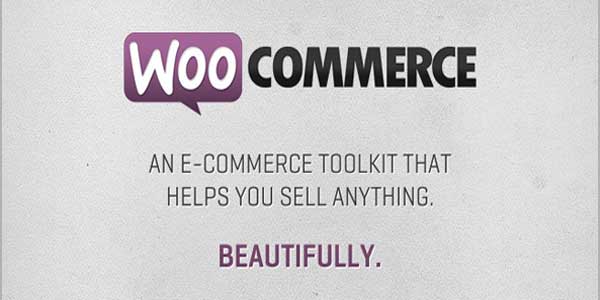 5.) Email Cart For WooCommerce:
Think about it for a second. How will you react if you are going through your inbox and come across a pre-populated shopping cart, with products you were thinking of buying and all you need to do is complete the checkout process? Usually, you will react positively, and many a times you might be tempted to check out the ecommerce site even if you weren't planning on buying anything.
Now put yourself into the online merchant's shoes to see how you'll be able to make the best of this add-on for your business. You can choose the products that you think will best fit the profile of the person who you're sending the Email cart and integrate a link to the Cart page or the Checkout page. This is one great way of marketing your products and services to target customers and also encouraging them to convert into customers.
6.) Piggy 2.0:
Want to keep monitoring real-time sales and projections of your e-commerce site on the go? If yes, then the Piggy 2.0 is an add-on that must be installed on your site. It is a mobile web app for the iPhone/iPad and Android and can not only work with WP e-commerce, but also WooCommerce. This helps you be on top of everything that's happening on your site and helps you take informed decisions quickly;this can play a huge role in propping up the sales figures of your site.
To Conclude:
These are just six of the many WooCommerce add-ons that will ensure your site's profitability heads northwards. You'll literally be spoilt for choice when it comes to WooCommerce add-ons for your e-commerce site. The idea is to choose only those add-ons that you believe perfectly meet the needs, requirements and objectives of your site. Make sure you understand what the add-on will bring to the table for your e-commerce business before you go ahead and implement it on your site. All add-ons deliver value but if and only if, you are able to leverage their potential. So make sure you do that.
About the Author:
Aanya Dsouza has been helping eCommerce website owners improve efficiency of their websites and boost sales since last 5 years. Currently, she is working with Rightway Solution, woocommerce Development Company providing end-to-end eCommerce services to business worldwide. Aanya loves to share her ideas and insights regarding web development through blogging.