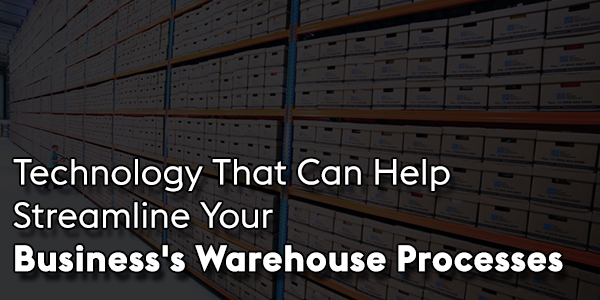 The use of technology in different areas of the economy is advancing at a fast rate. To keep pace with this, your warehouse must be fitted with technology that enables it to keep up with production, manufacturing, and customer demands. With a smart warehouse, you will achieve improved efficiency, accuracy, and productivity because the technologies implemented will offer capability and flexibility to your processes and staff. Here are four warehouse technologies that will streamline your company's processes.
Pick-To-Light And Put-To-Light Systems:
Pick-to-light equipment uses light displays to guide your staff to commodity locations. This system makes it easy for your staff to quickly find the correct type and quantity of goods they need. These technologies are extremely scalable, and equipment comes with the ability to schedule, monitor, and assess order volumes.
Put-to-light systems are simply the reverse of pick-to-light systems. They will guide your staff to the correct location to store incoming goods. These devices are highly useful in organizing bulk inventory.
These technologies are suitable for retail warehouses dealing with clothes, athletic equipment, personal care products, convenience foods, general merchandise, groceries, and many other categories. These automated picking tools will streamline your warehouse processes by improving productivity and sorting capacity.
Warehouse Management System:
A warehouse management system (WMS) like the NetSuite WMS fully incorporates all your crucial inventory info into a readily available platform that offers members of your supply chain real-time figures, fast reporting, and reliable scheduling capabilities. A warehouse management system also provides you with precise demand forecasting, optimized warehouse layout planning, lower labor expenses due to effective labor allocation, and increased picking ability.
Automatic Guided Vehicles:
Automatic guided vehicles streamline your retrieval and storage processes by improving loading, putaway, and stocktake. This equipment is self-driven and can include pallet carts and forklifts that track digital pathways through the warehouse for loading and unloading boxes, pallets, and other containers. This technology can be implemented in your facility without a total redesign of your systems and layout. This makes it ideal for future expansion as your company grows.
IoT Implementation:
IoT, or the Internet of Things, is a network of physical objects with sensors that allow you how to see and control all the moving pieces of your facility. For example, you can see which machines may be underperforming due to overheating, which allows you to schedule needed maintenance. Implementing IoT helps with early detection to help you minimize risks and avoid accidents or mistakes that can generate losses, both monetary and personal.
Data from the delivery conveyances can be used to reduce counterfeiting, theft, spoilage, and diversion. Warehouse sensors can help monitor moisture, temperature, and other conditions. This helps make your warehouse safer and more efficient.