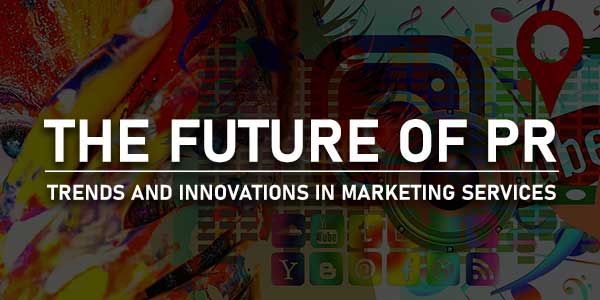 The field of public relations is becoming a lot more diverse. Trends and innovations in 2023 brought about various changes in the landscape of PR.
It's a must to keep yourself updated with current Industry trends, especially if you are amongst PR specialists and run a related business. Here, we'll go through what these trends are as they are modifying the industry and affecting how it works.
What Is The Future Of PR?
PR revolves around shaping a brand and how the audience will build perceptions of it. This involves creating an individual's or business's image and reputation through well-planned strategic and targeted communications.
The aim of PR is not just about coverage. It goes much deeper and targets influencing audiences. This activity, often termed stakeholder management, is an essential part of PR.
It is important to understand how particular strategies and tactics may appeal to your consumers. Since PR aims to shape your brand's image in the minds of consumers, it is very important that you are able to make the right impression.
The Shift Of Media Trends:
Working in a swiftly developing domain, PR companies have started seeking new and innovative ways of connecting with audiences. PR agency embrace digital-forward strategies to exchange dialogues with their targeted audiences to become more successful.
The agencies don't need to waste their time and energy anymore depending solely on traditional marketing coverage. Instead, they can invest efforts in greater efforts to reach audiences where they're most likely to be found; hence, consider switching some of their activities online.
The traditional methods of PR rely on tried-and-tested techniques of reaching audiences, like magazines, newspapers, and physical or in-person events. On the other hand, digital PR focuses on and utilizes the authority of online content like blogs, social media, and articles.
These resources provide organizations with valuable information through all-important backlinks and further empowering messages of video with their creative content. Ultimately, though, the desired end product should be the same: building brand awareness, shaping and sharing positive messages to influence consumers, and engaging the relevant audiences.
Businesses should also note down where their concerned audiences have migrated to. Are they more on Facebook, Instagram, or TikTok? They need to find out which platform matches their audience's tastes. Keep yourself updated with the behavior trends as well as the constant emerging technologies and platforms. Remember, channels can rise and fall. When they fail to entertain audiences, naturally, they will move to other applications and adapt.
If we look at the current landscape carefully, then the majority of TikTok users are between the ages of 18 and 34. As for senior citizens or older audiences, they move more towards Facebook, with Instagram winning the race of the digital media that has a comparatively broader user appeal. It gains popularity among users of various ages, both young and old.
Understanding and capitalizing on the power of digital PR is essential, especially in developing practical and workable strategies that allow PR agencies to do their job: to influence effectively.
PR Agencies Will Prosper With A More Humanized Approach:
PR strategies are using a more humanized approach. Why? Because it is a strong and steady trend that can be practiced more frequently and serves as an outstanding opportunity for the agencies to prosper. The reach of these ideas significantly increases through data-driven ideas that are supported by the use of technology.
The two-way communication provided by some platforms proves its perfection for extracting responses that will eventually lead to better and improved PR campaigns. The ideas will allow the PR campaign to have a discernible impact on their target audience.
Authenticity:
Remaining authentic is how a brand earns its audience's trust. It acts as a central metric for a brand's success in the market and is a key factor in the industry.
Brands think that the audience needs to pay more attention to their campaigns, but this is where they make their first mistake.  Audiences that consume your product regularly will notice its authenticity. focusing on anything other than authenticity can lead to issues with regard to how your brand improves.
Why not use different analytical tools to learn a lot more about your target audience? After all, it is an amazing tool. In some cases, PR experts are still necessary to ensure a strong human connection. The strategies followed by brands to personalize their messages and content in general on social media will need to be more authentic.
The pandemic has also given birth to many unexpected things. Your audience's way of thinking has become more critical, as they are more suspicious of what they read online. Why? The increase in fake news and online misinformation is what really led to this issue.
Therefore, authenticity is necessary, and brands have to convince their target consumers by going the extra mile. Once consumers find you at fault, they will be unforgiving on account of non-authentic content. Down goes the sale of your brand.
The Growth Of Social Media:
The good news is that LinkedIn and Twitter will continue to be important platforms in 2024, too. The same goes for TikTok. These platforms can be efficiently used to develop healthy and stable relationships with the media or the customers.
Twitter has also proven to be fruitful for PR professionals looking for opportunities to connect with and reach new audiences. Why? Because the platform is especially popular among writers, journalists, videographers, and bloggers searching for new pitches or sources.
Showcasing Of Thought Leadership Through LinkedIn:
LinkedIn is another great platform to establish an impressive online presence. How? It offers the chance to showcase leadership skills by publishing articles, certifications of courses, exchanging opinions with other professionals, networking with others, and sharing insights. All the goals can be accomplished while creating a strong presence for your brand. This way, other companies also witness your achievements and get in touch with you accordingly.
Physical Events Are Back:
During the pandemic, arranging physical events was almost an impossible task. But since then, you have an excellent chance to conduct in-person conferences, seminars, etc. All these options provide you with marketing materials that you can distribute amongst people according to their needs.
The Future of PR is still bright, and by staying ahead of the curb, you can ensure success as well. Now, you can implement them with your marketing techniques.