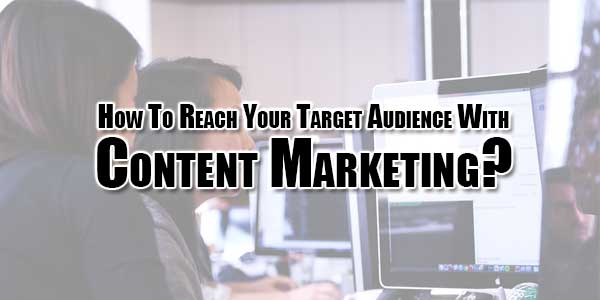 Most business owners today understand that they need to have a content marketing strategy. The problem is that knowledge usually remains surface-level knowledge, meaning they don't know how to begin. They have little idea of where to find their target audience on social media, but they don't know how to create content for them. As such, their content marketing campaigns are unsuccessful. If you're having trouble developing your content marketing strategies, here are five factors you need to consider.
1.) Where Is Your Target?
Every audience demographic has a preferred social media platform, according to Social Sprout. If you don't know where your ideal customer hangs out on social media, your content marketing efforts won't be effective. For example, Facebook is the largest social media platform. Forty-four percent of women have a Facebook account. Further, 31% of them fall in the 18 to 24 age range. If your company sells goods and services that primarily target women, you'll want to use Facebook in your content marketing campaign.
Go through each social media platform and determine if your audience demographic hangs out there. Again, going back to the demographic of women from 18 to 24 years of age, other strong possibilities would include Instagram (59% of the users are female in the 18 to 29 age bracket), Twitter (36% of users are female, 18 to 29), and Pinterest (45% of the users are female, age 18 to 29.)
2.) Different Approaches:
Once you know who is in your target market, put together a list of possible content topics. You can reuse content, but you'll want to use it slightly differently on each platform. Here's how that works. Say that you write a blog post that targeted to your idea audience. For Twitter, you'd pull a quote from that piece, make a quote graphic for it, and include a link back to the blog post. For Slideshare, you can pull highlights from a larger work and make a slideshow. Some of the information from that original blog post can be made into a script for a YouTube video. Doing this with your content allows you to extend the reach of it. Every piece of content you create should be broken down like this for each social media platform.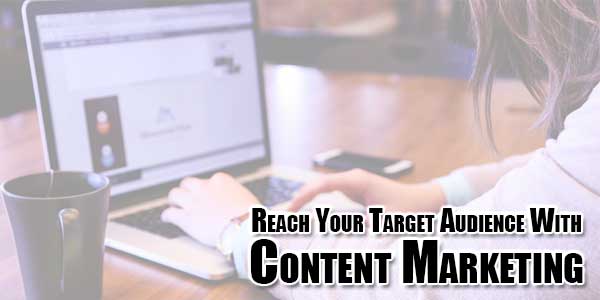 3.) Make a Social Media Calendar:
Once you know where your target market is, you'll want to create a social media calendar. This is how and when you'll deliver your content. Within this framework, ask yourself what your goals are for your content marketing campaign. Do you want to make more sales? Build up your mailing list? Create more engagement? The way you answer this question will help you decide on what kind of content to create. Once you know the answer to this, start making a list of possible titles for blog posts as well as ways to use the content on other platforms.
4.) Who Helps Them Now?
At the moment, someone else is providing services for your ideal demographic. Those are people you need to watch. You want to find out who the thought leaders in the industry are. You also want to find out via a keyword search what websites and apps these people go to for help. Here's an example. If you're in the financial industry, the thought leaders might be Dave Ramsey and Suze Ormand. The go-to websites could be Mint.com and Nerd Wallet. This kind of research tells you what's already on the marketplace so that you can position your product. It also gives you ideas for possible guest blog posts.
5.) Marry Your Online and Offline Marketing:
Chances are good that you're not only using social media to market your content. Your marketing plan may also include brochures, print ads, TV spots, and billboards to name but a few. If you have a solid content marketing campaign going, you're going to want to figure out how to marry your offline marketing to your online marketing. For example, if you have print ad in a newspaper, chances are people reading your ad will follow up by visiting your website or following you on social media. Make sure that the overall message is the same for all platforms. That will cut down on the confusion that people may feel when they cross platforms.
Content marketing covers a broad range of elements. It can touch your ideal audience both on- and offline. In some respects, it's just like any other marketing campaign. It works best if you have a plan. That said, the best content marketing campaigns use each media site to its best capacity.