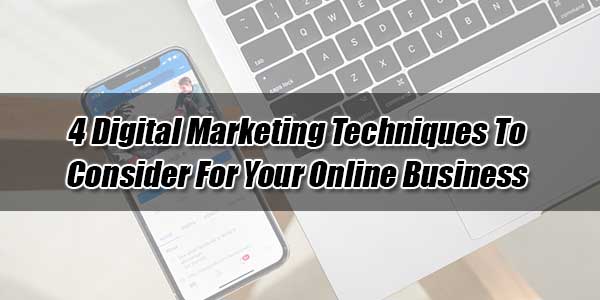 Your online business is set up and ready to take orders. It's exactly like you envisioned it, but it just doesn't seem like customers are finding you. Did you know that 90% of online businesses fail within the first 120 days? There's a solid reason for that: they aren't marketing effectively. In this article, we'll give you four solid digital marketing techniques to use that will bring your online business success.
1.) Online Video Marketing:
Maybe you're not the next big infomercial host. But that doesn't mean your business can't greatly benefit from video marketing. This can be an off-shoot of a TV advertising campaign you're already running.
Set up a YouTube channel and start making the best quality videos you can with what you have right now. It doesn't take much more than an iPhone and a script to make video content that will entertain and inform. And best of all, this marketing technique is completely free.
2.) Social Media Advertising:
Marketing via social media advertising is effective because it's highly targeted and relatively inexpensive.
Before you start investing in social media advertising, make sure you have a solid understanding of who your target market is. Market only to that audience, and tailor your messages specifically to them.
Spend small amounts of money doing A/B testing with different ads until you find the "sweet spot." Then ramp up your budget using your most effective ads.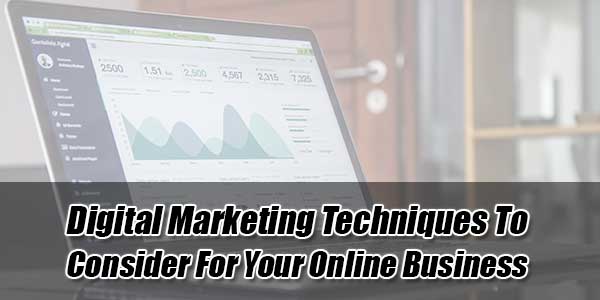 3.) Become An Expert Blogger:
No online business will succeed without a regularly updated blog. Spend some time thinking about all the different industry-related subjects you can write about. Then research the most popular keywords people are searching for on those subjects.
Next, come up with eye-catching, emotion-inducing titles to write about. Then start writing.
Post at least three articles on your website every week. If you aren't a writer, consider hiring an expert freelancer to do the writing for you.
4.) Guest Posting:
Contact popular website owners in your industry and offer to write guest post blog content for them. Website owners are always looking for free content. If you're a good writer, many would be happy to allow you to write content for them.
Make sure they're okay with including a link back to your site when you write the article. This will send your site highly qualified traffic.
These four digital marketing techniques will help ensure that you don't fall into the 90% of online business owners who failed. In fact, they can bring you more success than you ever thought possible.
Start today and see what they can do for your online business.