Gone are the days of those traditional marketing. With the current technological innovations, digital marketing has taken over the world. It involves all the digital platforms and devices like smartphones, laptops, and even Television. Unlike the traditional modes of marketing, digital media marketing helps you spread awareness regarding your brand faster and cheaper.
What Is Social Media Marketing?
Social media marketing is the use of social media to grow or boost your company or business. It is a form of digital marketing, but it takes place on social media platforms like Facebook, Instagram, Twitter, and others. If you are an entrepreneur, you must use this powerful marketing tool because your competitors definitely are.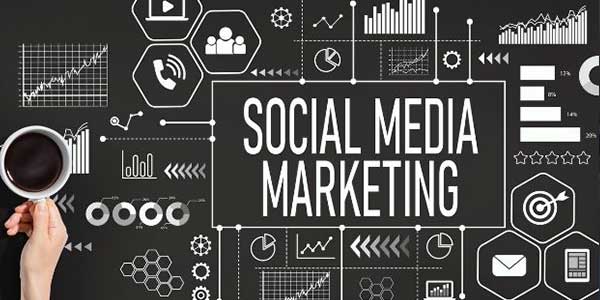 Benefits Of Social Media Marketing
Apart from the fact that social media is very popular and is used by almost everyone in the world, there are other major benefits that social media marketing provides. Some of them are:
● Affordable:
If compared to the traditional modes of marketing, social media marketing is very cost-effective. It is rather the cheapest of all digital media marketing methods. You can use Facebook, Instagram, and many other social media platforms and promote your brand faster and way quicker.
● Better Reach:
Almost everyone in the world uses social media. This means the range is bigger. Using social media platforms as a marketing tool will help you reach a lot of people. This is something that is completely different from other modes of marketing.
You can reach people from various demographic areas as well. So, in a way, you are allowing your brand to expand across the borders in no time.
● Strengthens Communication:
If you are using social media as a marketing tool, you will be able to communicate with the customers or your target audience directly. This direct communication will not only build trust between you and your client but also help you gather much necessary information that might help you grow your brand efficiently.
● Increases Traffic:
Social media is a great way to drive or increase traffic to your company's website. This means the number of visitors who are visiting your website will increase. This will ensure that there is a boost in sales. With more sales will come more money.

Best Social Media Marketing Strategies:
Everybody uses social media. The majority of the companies and businesses have also used this mode of marketing for more than a decade. However, not all of them have become successful.
The reason behind this is the lack of a proper and strong strategy. Without a good working strategy, your company or business will not grow. If you were looking for some strategies that will help you out in this, you have found the right place.
Here are the best strategies for social media marketing:
1.) Have A Goal:
If you start your business without having a fixed goal, your business will not grow. This is because you will easily deviate from what you want to achieve. You might also get demotivated or tired easily.
Set a goal on what you want to achieve and for how long. Be realistic about your goals. You cannot dream of getting a million customers overnight. You cannot make six figures in just one day. Everything needs time and your patience.
While you are setting your goal, also think about who your preferred target audience is and how much money you are willing to invest in the ads, which are undoubtedly one of the best social media services as they will help you reach a lot more audience.
2.) Know Your Target Audience:
Once you select your target audience, it will be easier for you to work out a strategy. Remember that you are selling or offering something that your audience needs or demands. There is no point in selling anything that is not in demand.
You can easily analyze your audience from the insights that are provided by social media tools. This is also a great way to know whether your current strategy is working for you or not.
3.) Know Your Competitors:
It is foolish to make assumptions that you are the best in the game. Remember that there is a lot of competition in the field. Not knowing your competitors can cost you a lot of money and energy.
Research them well. And see what is working out well for them. You do not have to copy their work or methods, but at least you will know what and how things work in the market.
4.) Fix Your Budget:
Even though it has been established that social media marketing is a lot cheaper than any other form of marketing, the ads that you run on your page require money.
The more you pay for running those ads, the more people or audiences you will reach. Hence, you need to fix your budget before you start your journey on social media marketing.
Final Word:
Social media marketing is nothing but the use of different social media platforms in order to promote your business. Using social media is a great way to reach your target audience and achieve your goals. It can help you establish your brand faster than other traditional ways of marketing. However, nothing is going to be fruitful without your efforts.
Having a strategy will help you reach your goal as this will give you a good direction. By following all the steps that have been mentioned above in the article and by studying your audience through the insights, your business will achieve great heights in a steady manner.