The invention of the internet opened doors to endless opportunities. However, no one could have imagined that the internet would influence our lives and education to such an extreme degree and even inspire businesses to invest in new marketing efforts.
In addition, the world has gone digital. As most people nowadays spend hours browsing the web, it's safe to say that the internet is changing marketing and helping business owners create lasting relationships with clients and audiences.
With that in mind, take a look at these changes that are affecting both businesses and consumers.
Customers Can Initiate Interaction:
In the past, companies had to put in extra effort to contact potential customers and offer their services and products. As businesses had to initiate contacts, reaching the target audience and finding loyal clients was even more challenging.
What's more, companies had to invest in research and develop persuasive techniques to create relationships with consumers. But, in today's world, the internet allows customers to find businesses and initiate interaction.
Most companies have social media accounts, meaning it's easy for consumers to find them and ask questions about the products or services. With that in mind, businesses have to create a strong social media presence and invest in social media marketing to make their products more accessible to the public.
On top of that, consumers don't have to go to the store to purchase the products, as they can now do it from the comfort of their homes.
Consumers Are Tired Of Ads:
Funnily enough, the internet allows businesses to develop advanced marketing strategies and advertise their products on every corner of the web. Consumers can now see ads on platforms such as YouTube, Instagram, Netflix, Facebook, and even on websites and mobile games.
It's safe to say we're all tired of this type of advertising and information overload, which some businesses took as an excellent opportunity to boost sales. You can now pay for ad-free browsing and streaming and enjoy browning the web without interruptions for a small fee. In addition, many browser extensions can block ads on YouTube or streaming sites.
Does that mean companies are trying to invest in new forms of advertising? Not necessarily. Still, they will have to find new ways to attract a loyal audience in the future, as more people are willing to pay for an ad-free experience.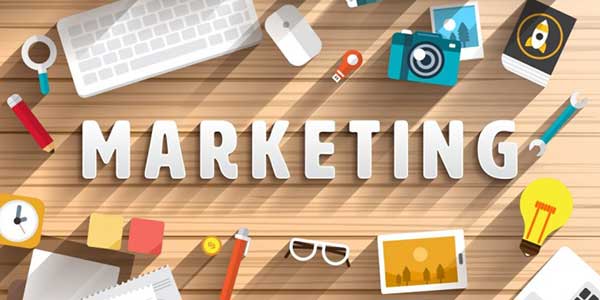 Businesses Can Cut The Marketing Costs In Half:
As stated earlier, businesses need a strong social media presence. Although it's essential to create a strong marketing strategy and advertise new products or sales on all fronts, social media is the centre of digital advertising.
This allows businesses to cut the marketing costs in half, as all social media accounts are free. What's more, people can advertise their products through text posts or pictures, which drastically affect the budget for advertising.
Before the internet became popular, companies had to rely on traditional marketing strategies and invest in corflute signs, newspaper ads and billboards. Although these marketing strategies are still effective, and as most business wonders would say, recommended, they certainly cost less now, allowing companies to invest more in video or other advertising strategies.
It's worth noting that, as a business owner, you should find ways to combine traditional and digital advertising. For example, billboards and corflute signs can make your business more credible and give you the opportunity to attract more potential customers.
Businesses Can Keep Their Customers:
Good customer service is essential to businesses, and it can retain the customers that the marketing department spent their budget obtaining in the first place. Luckily, businesses can now provide better customer service, as the customers can contact businesses via social media or live chat.
In addition, customers don't have to send letters to companies if they want a new product or complain about certain features. That allows businesses to quickly respond to their customer's needs and resolve the issues faster.
Customers Can Leave Reviews:
Of course, availability can help companies keep their customers happy, meaning they won't have to develop new marketing strategies to attract a loyal audience. People can leave reviews on your website or online store, and if most reviews are positive, you won't have to worry about losing more customers.
Good online reviews are essential for marketing, as you can use this positive feedback to boast about your credibility and the quality of your products. In addition, by encouraging your audience to share their thoughts about your company and promoting your loyalty schemes, your customers will always come back and invest more in your products or services.
Companies Can Benefit From Email Marketing:
Every person on the internet has an email address. By creating HTML forms on your website that encourage your visitors to provide an email address, you can improve your marketing strategy and send your best offers and sales to your loyal clients. This type of advertising allows you to reach a global audience and deliver targeted messages to potential shoppers.
Lower costs are also one of the main reasons companies need to invest in email marketing. On top of that, this type of advertising allows you to separate your customers into different lists and share highly personalised content based on their preferences.
Email is the perfect channel for engagement, as it will save you time and money. It also allows your customers to unsubscribe from emails or, on the other hand, use them to learn more about your business.
Conclusion:
Marketing trends are evolving, and it's safe to say that the internet is responsible for most changes. But, not all customers are happy with these changes.
As stated earlier, some people would pay for an ad-free browsing experience, which is why it's essential to evaluate your marketing efforts and give other options a try. After all, what's the point of advertising your products or streaming platforms if people get annoyed every time a new ad appears on the screen.
Hopefully, businesses will soon recognise the importance of both digital and traditional marketing strategies or find a way to take the best of both worlds and merge them into one.