It's not unusual for business owners to dream about becoming incredibly successful and expanding into a national or global industry leader. Despite this, few are ever ready for everything that comes with running a growing business, such as hiring new people to expand operations.
While no one can run a booming enterprise alone, the prospect of hiring can be scary for small businesses owners. In 2017, CNBC reported employee theft cost affected businesses an average of $1.13 million. Employee theft is a significant concern for companies using expensive components and equipment. Finding qualified candidates you can trust may seem daunting, but there are steps you can take to ensure you find the right people. Let's look at strategies you can use when hiring new staff.
Use Data Analytics To Find Ideal Candidates:
Big data is one of the most valuable resources any business owner can have. Data scientists and data analysts apply algorithms and techniques to evaluate large data sets and generate useful information. Thanks to data virtualization software, data scientists and analysts can access data from various sources without copying or moving it. They can combine and manipulate data sets, enabling them to generate reports to answer specific questions. Thanks to predictive analytics, data scientists and analysts can project outcomes and help companies plan for the future.
Easy data access that allows for prompt evaluations is one of the benefits of a data virtualization software. Data virtualization software eliminates steps because scientists and analysts don't have to move data to process it. The ease of data access increases the speed of running reports, enabling scientists and analysts to generate up-to-the-minute results utilizing the latest available data. Ultimately, businesses also save money because they need fewer reports and don't have to invest in expensive hardware capable of physically holding large volumes of data.
When hiring, use powerful software to evaluate your leading candidates and compare their credentials. Analyze the characteristics of your best staff hired to date to ensure you're looking for the right qualities when evaluating applicants. This way, you'll hire new employees who work well with current staff.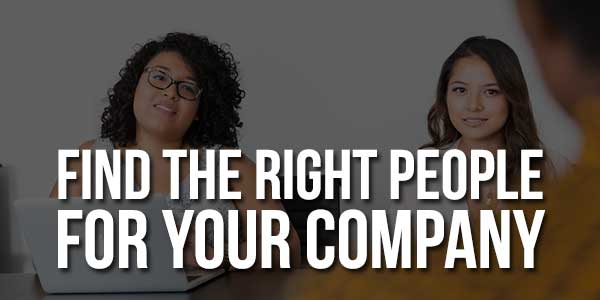 Run Background Checks To Ensure Prospective Hires Meet Company Standards:
Whether you outsource your human resources department or have an HR specialist on your staff team, it's crucial that applicants pass a background check before they're hired. With a people search app, you can lookup people and verify if they have criminal records. You can also determine whether they've moved frequently in recent years, which could indicate they aren't committed to staying in your area. People searches also reveal personal data, such as whether the person has a custody order, is currently going through a divorce or is dealing with other legal proceedings. Since legal matters can impact availability, this is crucial information when hiring.
Attract Top Talent:
Establish a positive work environment where employees feel respected and valued. You'll retain employees and attract the best candidates because you'll establish your reputation for positive workplace culture. You'll also attract the best candidates available by offering high salaries. Investing in your employees demonstrates you value their contributions and keeps them from looking for new opportunities where they can earn more money.
Competitive benefits packages will also help you attract the best applicants. Many employees consider health care benefits and whether your company offers remote work options when deciding whether to accept an offer of employment. A robust benefits package can reinforce how much you value your staff team and help you attract leading candidates.
Hiring new employees can be daunting, but data analytics is an effective way to identify the best applicants and determine which candidates will fit your work culture. Running background checks can help you rule out potentially problematic applicants. Creating a positive work environment and offering high salaries and excellent benefits packages will establish your reputation as a great employer and help you attract the best applicants.