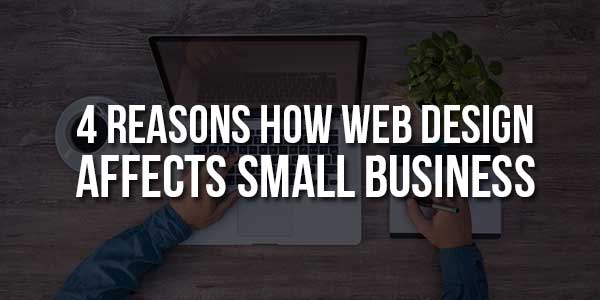 Many people dream about being self-employed instead of working for someone else, about doing something better, and about building independent lives. There is no doubt that the most favourable ground for small businesses is in countries with a stable economic situation. But the trend toward globalization and doing business with the help of the Internet gives almost everyone a chance.
How Difficult It Is For A Small Business To Make It?
Rapid promotion of a small business may seem a task with an astronomical level of difficulty at first sight. Especially considering that almost every niche has a giant rival already.
The story of David and Goliath is instantly reminiscent, where the latter was much larger than his rival, but David won not because of his size and strength, but because of his ingenuity. In the context of competition, of course, we don't intend to somehow annihilate it, because competition is the engine of progress. However, to swim in this sea, a small business needs to apply cunning, fresh solutions, and hard work.
Today we will talk about those solutions, which can promote a small business.
Why Web Design Is Needed For Promoting Businesses Online?
The Internet has truly revolutionized the way we do business. Thanks to cheaper and more affordable devices, people are buying, selling, communicating, and getting information from online resources. This is the main reason why entrepreneurs opt to create a website: they have an offer that could potentially be of interest to other people on the Internet and generate profits.
Creating and promoting a website for a business on the internet involves a whole ecosystem of interrelated tasks that need to be integrated into the web page design. Sometimes inexperienced newbies think that all they need to do is create an attractive picture, forgetting that if their site is not properly read by search engines, no one will see that picture.
One of the biggest problems with digital marketing today is that small business owners don't realize how important the design of their websites is. The look and functionality of one's website can make or break the online presence of the business. Both the look and the functionality are the responsibility of a field called UI/UX design.
Proper design integration can help online businesses in:
1.) Creating A Unique Brand Image:
There are certain templates, which are used to create websites. These templates are tested by time and experience and are in some ways unified for stores, blogs, portals, etc.
However, this does not mean that your brand can't stand out from the crowd. On the contrary, you can create your unique image with a thoughtful web design, the main thing is not to forget about the UI/UX needs.
With professional web design, you can create a simple, uncluttered format, choose colours, fonts, and design according to the theme of the business and current trends, create a recognizable and easy-to-remember logo. In other words, website design is the online identity of the brand. It can be created equally great with a tight budget, so as having a more substantial amount of money. You can use online tools if you have confidence in your abilities, but you can also ask for help from professionals.
2.) Promoting Websites Online:
The main goal of any website is to reach the top positions in search engine rankings. Integration of design and SEO optimization can improve usability, make the weight of the page less, place the text on the page so that it attracts the attention of users, get rid of unnecessary or bulky elements from the page, or on the contrary, add the necessary ones.
Web design affects the 2 most important aspects:
The way users interact with the site.
The way a search engine interacts with the site.
In addition, web design plays a role in content marketing. An integrated blog helps to promote a brand indirectly, through which users can learn more about a brand, a product, or a service, and get important and relevant information. Web design takes into account user behaviour on the site, creating intuitive navigation so the user can quickly find relevant information. Hence another reason for web design importance.
3.) Growing Customer Centricity:
The appearance of the website mostly influences behavioural factors. Online stores, portals, and blogs with a harmonious range of colours, properly selected fonts and graphic elements are perceived by visitors as reliable.
Easy navigation, quick search, fast loading of pages, drop-down menus, and other web design elements encourage users to stay on the site longer and interact with it. Brand trust and desire to use the product grows.
4.) Increase Conversion With Engagement And Interaction:
While on the website, visitors should experience emotions and desires: to read information about the organization, to consider the catalogue of goods, to download the price list for services. Sites with good conversion always have CTA elements such as "Buy", "Order", "Download". UI/UX design boosts customer engagement when performed intelligently and professionally.
The prosperity of the company depends on how well everything is done. To increase conversions custom solutions are developed to fit the specific needs. This takes a lot of time and effort. But the result justifies the expectations.
Summary:
The small business (or SME) is not just a segment within the individual venture market. It is a synonym for innovation and courage. A small or aspiring entrepreneur should have an excellent understanding of what s/he can do better than others, how s/he can differentiate from the competition, and how to do it. One has to use innovative methods, experiment, and take risks.
The good news is that in today's world, starting a business isn't as difficult as it was 100 years ago. Modern IT technology has contributed significantly to the rapid growth of small businesses, allowing faster exposure to the general public to provide goods or services to customers. If the business owner is aware and applies all the necessary methods, including proper web design integration, nothing will keep this business away from success.