In today's world, where eCommerce is quickly becoming the norm rather than an exception to society at large. We must understand what makes payment gateways so unique – they provide a buffer of encryption between buyer and seller which helps protect both parties from fraudsters seeking personal information like card numbers or passwords on their computers during transactions.
With a high-quality payment gateway, you can get your customers' payments processed quickly and efficiently. This will reduce the load time for new orders as well!
Furthermore, abandonment surveys suggest that some of the most common reasons for leaving a shopping cart may be addressed in your gateway's quality:
15% of customers abandon the shopping cart because they are dissatisfied with their current in-store experience.
6% have quit due to a lack of payment options.
4% have left due to technical issues.
You might be wondering: Which payment gateways can maximize convenience, minimize risk and ensure the security of your customers' information? Keeping this in mind, we will be sharing the top 12 payment gateways that provide the utmost quality and safety while making online transactions.
Follow-up question: Why is it important to have multiple payment gateways for better business growth?
Let's dive into the answer and more…
Why Are Multiple Payment Gateways Must For Every Business?
Is your business still only taking payments through one gateway? Do you want to increase the number of customers that use your business? It is essential to have multiple payment gateways that can quickly process payments from different types of cards.
Payment gateways are a necessary foundation for any business model. It is because there are specific gateways for specific regions.
For example, if the business only operates in one region, it would be feasible to use a different payment method for that region. However, suppose the business has an international presence. In that case, it is recommended to have multiple methods of payments set up for all areas where they operate so as not to lose out on transactions from customers simply because they are located in a different country. Setting up more than one gateway allows the customer's transaction preferences to prioritize when determining which gateway should be used.
Now, you know that it is not a good idea to lose customers just because of fewer payment options.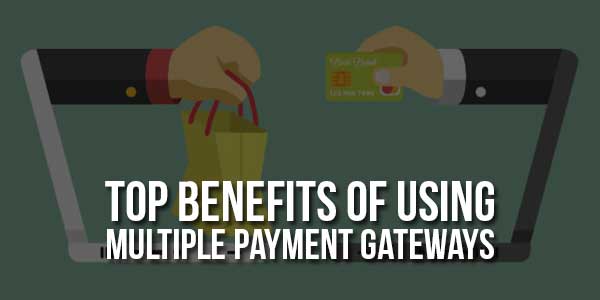 Top Benefits Of Using Multiple Payment Gateways:
Let's see some major benefits of using multiple payment gateways for any business-
Flexibility For Accepting Payments:
Businesses accept different types of payments, and thus, they should accept more than one payment gateway while setting up the business website. This will add to more flexibility and ease of purchase for their customers. Customers can pay via online banking or wallet, debit card or credit card, or any other method that they find convenient. However, most businesses accept only a few payment options.
Accountability For Payments:
Businesses that accept multiple payments gateways can monitor and track each transaction easily in real-time with their automated systems without leaving the office. This is not possible when they accept online payments from one gateway. Each business has specific criteria set to receive payments. The availability of multiple payment gateways makes it easy for the customers to pay their bills quickly without waiting for days for payment options.

Secure Transactions:
When businesses receive payments online from more than one payment gateway, they can eliminate the chances of fraudulent online transactions and maintain their revenue records properly. Securing the customer's accounts and information is essential for them as that data can be used in the future. Most businesses accept online payments via credit cards, debit cards, or digital wallets because of the security they offer.

Enhance Customer Experience:
Some companies are always looking for new ways to enhance the customer experience by offering more convenient payment options. If you accept payments from multiple payment gateways, it will be effortless for your customers to pay you. When you receive payments via various payment options, the chances of increasing loyal customers and reducing customer attrition rate increase significantly.
Time-Saving:
Businesses that receive payments online from one gateway use manual entry of transactions. This is not the case with multiple payment gateways. Accepting payments from multiple payment gateways can save lots of time for businesses as it reduces data entry errors common in manual transactions. The automated systems accept transactions immediately and update your records online.
12 Payment Gateways To Boost Your Business:
Read on to know about the payment gateways offered by Invoicera to accelerate your business growth…

1.) PayPal
Paypal has been the go-to for online payment security and authenticity. With its help, you can now provide your clients with an unparalleled experience when it comes time to make purchases or send invoices. It allows your customers to save time by paying their bills on time using a simple set of options.
The PayPal extension online invoice payment system: Invoicera provides this same level of expertise more conveniently by allowing customers access anywhere they are on whatever device (PC/ mobile).

2.) 2CheckOut
2Checkout is a leading e-commerce solution provider.  It is one of the most popular and largest service providers in the industry. It provides guaranteed fraud protection; this means you can accept payments safely online.
It reviews what you are selling, how much the customer is paying for it, and then authorizes or declines the purchase—all in real-time. Every order gets a serial number that allows you to track your sales throughout the entire processing cycle.

3.) PayGate
Paygate provides an excellent option for taking payments over the internet. It is a payment gateway specializing in helping small, independent businesses access the customer service and security level that larger merchants already enjoy.
It does not require a costly setup or monthly charges. In fact, Paygate offers all sorts of tools for those who want to accept credit cards from customers on their site.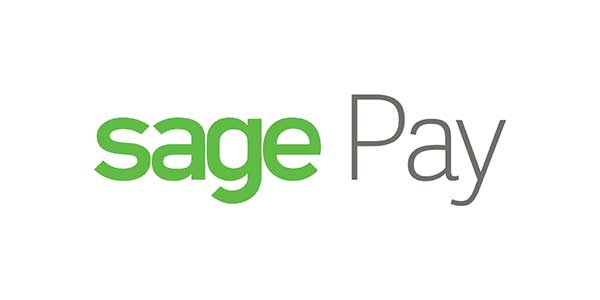 4.) Sage Pay
Sage Pay is undoubtedly one of the best internet transaction gateways out there. Their competitive pricing has given them a definite edge over competitors. But not only do they have competitive pricing, but their system also offers increased levels of security.
Try the free invoicing app to make online payments more manageable than ever-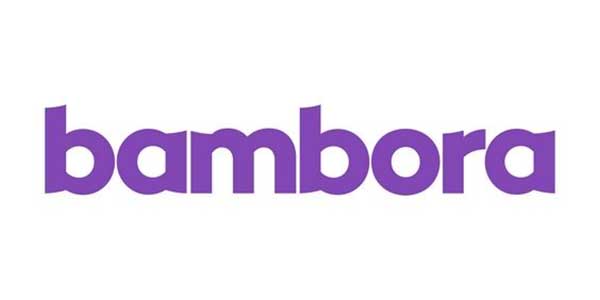 5.) Bambora
Bambora is a global payment service provider that helps e-commerce merchants to accept international card payments from customers anywhere in the world.
It is an excellent option for companies to cover Europe, Eastern Europe, the USA, and Canada with one competent system.

6.) PayPal Website Payments Pro
PayPal Website Payments Pro is a service provided by PayPal that can be used for online payments and merchant accounts. It acts as one of the biggest payment gateways in today's market.
It provides US, Canada, or UK merchants with unique direct checkout methods to transmit information quickly while being up 14% less expensive than other credit card processors.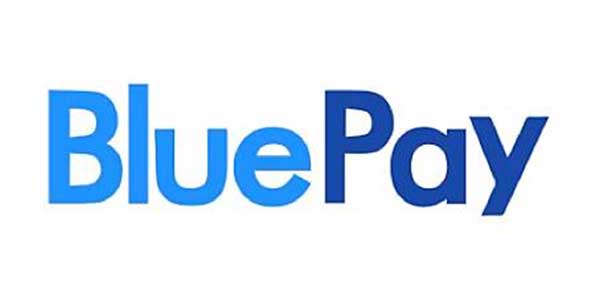 7.) BluePay
Bluepay is great for businesses because it provides comprehensive support across platforms. It .helps you get paid faster with competitive rates and easy-to-understand statements that give you a complete view of your transactions.
Safeguard your business with its industry-leading fraud prevention capabilities, including tools to prevent chargebacks and mitigate risk while still being flexible enough to suit any business.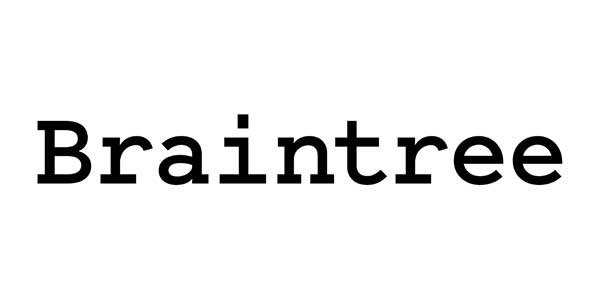 8.) Braintree
Braintree Payment Gateway is a popular payment gateway that provides card transactions between merchants and consumers. It offers lightning-fast processing, low fees, and integrated credit card authorization.
Braintree can process transactions for businesses based in more than 100 countries. Moreover, it accepts credit cards issued by all major US banks and many thousand international financial institutions that are part of the MasterCard or Visa networks―including nearly all card types used worldwide.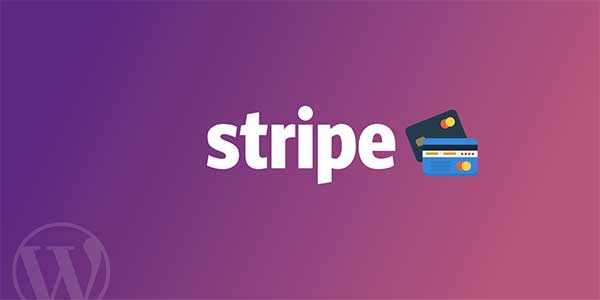 9.) Stripe
Stripe is one of the most reputed payment gateways in use today. It can reliably process a wide variety of transactions for a relatively low cost. The variance is dependent on how large your business is and what volume of transactions you're doing.
The card processors work with significant banks around the USA (and other countries) to facilitate credit card payments for merchants without requiring new merchant accounts.

10.) Razorpay
Razorpay is a payment gateway for Indian merchants to accept payments on websites and mobile apps. It is well established, robust, and offers complete control of your account without any restrictions.
The developer-friendly APIs let you integrate your business' website in no time, while the hassle-free integration makes it secure for customers as well.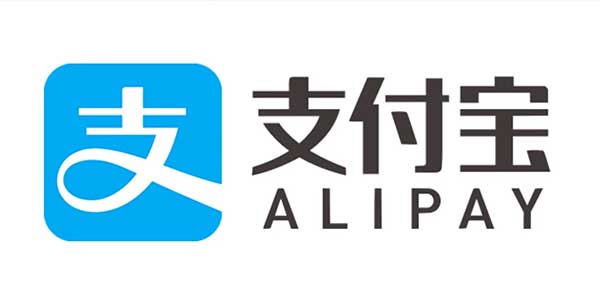 11.) Alipay
Alipay is a robust payment gateway with 700 million users worldwide. It supports transactions in 14 major foreign currencies, has free additional escrow services that help customers verify products before releasing their money, and it's trusted because of its security within China.
It also allows payment from Visa, MasterCard, Bancário, Transferência Bancária, Maestro, Boleto , WebMoney and QIWI Кошелек.

12.) Authorize.net
Authorize.net is one of the popular providers of internet payment handling solutions for merchants, shoppers, and banks from around the world.
Authorize.net offers a smooth and easy way to complete your credit card transactions using their billing software that can keep you up-to-date on all the latest methods of payment, while also guaranteeing security for any personal information related to those cards in use or stored by Authorize.Net. Payment methods.

How To Use Different Types Of Payment Gateways With Invoicera?
In today's business world, running a successful online business comes with its own set of challenges. To be one step ahead of competitors, you need access to the latest technology that supports your business operations. When it comes to integrating multiple payment gateways into one easy-to-use system, there are few options available that provide a hassle-free integration solution.
Invoicera is free invoicing software that offers a convenient way to integrate multiple payment gateways into your billing system. You can focus on strengthening your business operations instead of looking for alternative options. It has integrated twelve gateways, making it easy for businesses to accept all types of credit card transactions.
Let's learn how to access multiple payment gateways using Invoicera-
It is a must for you to sign up for a particular payment gateway and if you are already a registered account holder, then just follow below simple steps to connect it into your Invoicera account-
Step 1: First, log in to your Invoicera account.
Step 2: Go to the "settings" option and then Payment gateways.
Step 3: You will find the list of different payment gateways. Select the required gateway, and it will request your login id and transaction key.
Step 4: Simply input your login id and transaction key, click "save" to conclude the process.
Your clients will find a payment button on their invoices that allows them to provide you with their credit card information to collect payments.
Final Thoughts:
With a payment gateway that allows your consumers to be more secure in their future transactions, you'll be able to offer them greater flexibility, accountability, and protection. Using multiple payment gateways in conjunction with Invoicera is one of the most effective strategies to do so.
In general, it's always wise to have at least two different types of payments because what if one goes down? Keeping this in mind, Invoicera is specifically designed to handle multiple payment methods for enterprises of any size.
Are you worried about pricing? Forget your worries!! Invoicera pricing plan includes a free for forever package for everyone. Sign-up today!!
Request a free demo of invoice tracking software here.
Well!! That's it for today! If we miss out on anything important, please tell us in the comment section.
Thanks for reading!!