If everything stays on the web and you never get to touch, feel or see anything it just isn't as much fun. That's one of the reasons why the web to print industry is still a hot one and will continue to be going by the rate at which everything else is moving online. Earlier, we referred to a statistic that's worth talking about: The web to print industry is pegged at $868 million by 2017 according to a report by Global Industry Analysis, Inc.
You might be forgiven to think that the print industry has been going through a dramatic recession of some sort. For a while, this could be true. The print industry is getting exciting too. Richard A. D'Aveni of HBR points out how 3-D printing is going to change the world. No, we aren't talking about 3D printing here yet.
We'd, however, want to point out why you should design your business cards yourself:

1.) Business Cards Are The First-Impression Drivers:
Business cards set the impression. They set pace for small conversations or professional introductions. You might exclusively network on LinkedIn, but when you meet people in person, if ever, your contacts will benefit from a tangible evidence of your presence.
How your business card looks, what the card says, and the impression it creates helps you in multiple ways. Before that, however, you have to determine what you need your business card to achieve. Merely printing out contact information won't do. You have to make the business card persuade your recipients or contacts to get back to you one day. Here's what you should plan to do before designing your business cards:
Create a variety of cards (stick to the same branding cues such as color, logo, and design language).
Use each set of cards for a different purpose and see which set works best for a given expected result (much like A/B testing we do for digital marketing campaigns, but you are doing this offline).
Use both sides of the business card. Marketing space is premium and there's no reason to leave the backside of your card empty).
Mere design won't help. You'll need effective design. Your cards need to showcase your business, your brand, and your personality.
Design, by itself, helps you to project your brand. The written copy on the card helps project personality.
Now, here's the kicker: it's your business and your first impression matters more to you than for anyone else. At least initially, it makes sense to take this responsibility. Take professional help if you still need to but understand that you are responsible for this crucial first impression.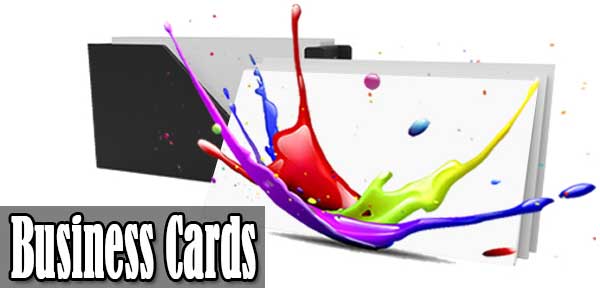 2.) Well-Designed Print Is Scarce, And Hence More Precious:
Joseph Barker of Mac Lauren Ewen [] writes on why print matters. Businesses have options for creative, for printing, and for the technology itself. Print collateral can make you look more credible and professional since everyone else seems to be on the web.
Businesses of all sizes can now get their hands on great design from marketplaces such as Graphic. If you are self-employed or a solo-person business, you could even dabble with your own creativity and bring out designs on your own using sophisticated DIY design software.
Here's the interesting bit: since everyone else is counting on the web, you could add more chutzpah to your marketing campaigns by going to print marketing collateral in addition to your web presence. As for ideas, there's no dearth of design ideas for the inspiration.
When you create different sets of business cards for specific expected results — use your cards to your advantage:
Use QR codes to develop a bridge between your printed collateral (business cards in this case) to your online mailing lists, landing pages, contact forms, opt-in forms, initial trial offers, or anything else you might be using for your digital marketing.
Place tracking codes to keep on top of the pulse (applies to all print collateral used for marketing). How many of your contacts visit your webpage, landing page, etc.? How many of them read your blog? How many of them sign up for your newsletter?
3.) Not Everyone Is A Designer; But You Have Options:
No one knows your business as much as you do. Professional graphic designers are they don't understand your business — you'll have to train them to understand your customers and give them instructions on what exactly makes your customers tick.
You could do that. But why bother when you have options?
Not everyone is a designer. Even if you can dabble with online design software or Adobe Photoshop/Illustrator, you don't become a designer automatically. Yet, everyone has options today thanks to technology. Readymade templates, completed designs available for sale, and DIY design software can all help you to create your first few sets of business cards easily and quickly.
To design a business card using design software, for instance, you don't need to be good with the software (there are videos, help, documentation, and walk through guides for this) and years of professional experience. What you do need, however, is creativity, a reason to design, clear results from each design rendition, and the ability to bend your back to get things done.

4.) Only You Can Make Your Business Cards Work:
When you design business cards yourself, and when you don't have to depend on a graphic designer's ideas, you'll have the creative liberty to do what works for your business.
Let's take a case scenario: let's assume that you are a Pay Per Click Expert or a Search engine optimization professional. If you hired a graphic designer for creating your business cards, they would focus on the "design" and not on what you "want" your cards to achieve: sales.
Instead, you could pick any business card template or use business card design software and work with a variety of themes to help support your business. Let's look at some copy examples below (excluding colors, design elements, and logo):
Front: Would you like to boost your sales by 168% within a year?
Back: Call us.
Front: Do you have a website or an online business that works for you?
Back: Let's talk.
Front: Do you make Google Work for you or is the other way around?
Back: Contact us.
Front: Do you work IN your business or ON it?
Back: Find out by downloading our popular report using the QR code below
Add your social media, contact, and website information and QR Codes on every business card version you might create.You get a feel for this? How do your business cards work for you?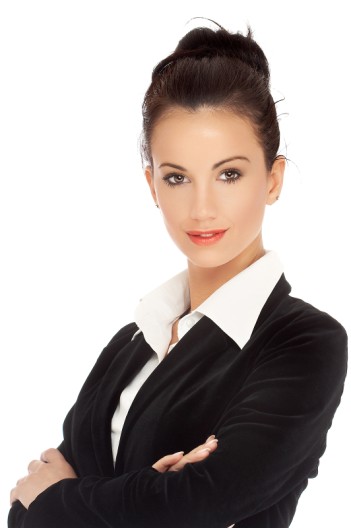 About the Author:
This is Amy Watson working with Design'N'Buy, leaders in Web to Print turnkey solutions. I always test the products I write about and say All-In-One Product line is just awesome for both the end-user and the store owner in terms of business growth. You can follow Design'N'Buy on Twitter @designnbuy.