The advancement of the internet has made online presence an integral aspect of the success of a business or an organization. To build a strong online presence, a website seems to be a good option to consider. On average, a professional web designer charges $24 per hour. If you are someone who can't invest much, there is always an option to create a website on your own. Designing your website on your own is a great idea. However, thinking of designing your website, especially when you are not a designer is daunting in itself. Do not get baffled by the various options out there. Before proceeding further with this idea, you need to have a clear picture in mind as to why you are taking this journey.
These days, people who want to build their own website are blessed with a vast number of designers out there extending their help and support. Be it onsite tutorials or free resources online, the design community is always there to welcome and help beginners improve. Adding to all these benefits is another helpful tool for beginners, free user interface kits. These kits are beautifully designed by talented designers and are released regularly. User Interface kits come in handy especially when you need to build a site quickly. This can be done without compromising on the aesthetics or usability of the site. Get more info here about free user interface kits for your web design plans.
Free User Interface Kits:
Here's a list of top user interface kits that are available for users.
1.) Forest:
The UI kit offered by Forest is perfect for both beginner and professional designers alike. The component library enables you to build and launch your website's in a fast and convenient way. If you are looking to bring your wireframes to life or want to quickly create mock-ups, the UI kit from Forest is an excellent choice. You can share your work with clients in just a few hours, instead of making them wait for days. Forest houses over 300 beautifully crafted components that go well with any kind of environment.
2.) Quicksmart:
Be it designing for a big tech company or a small start-up; be it designing for desktop or mobile Quicksmart has got you covered. It is the perfect UI kit template. Quicksmart comes with a huge selection of app-focused landing pages and software-as-a-service(SaaS). It is well equipped with a robust library of ready to use interface kits. The flexible UI elements are specially designed to fit together seamlessly, without being concerned about their position on the site. With the global colour swatches option, you can experiment with different looks or customize according to your brand's needs. Apart from this, Quicksmart comes with a feature of a multi-use legal page system. This is a necessary tool for websites as users these days want to know how their data is getting collected.
3.) Timber:
With its simple and elegant features, the Timber UI kit offers component-based templates for your design project. It offers the perfect UI kit for startups and fast-growing companies, predominantly focusing on lead generation. The variety of CTAs and perfectly designed micro-interactions along with other elements ensures that the user remains engaged with your site. The number of strong customizable inner pages from Timber can be used as landing pages for your brand, keeping in mind the huge effect landing pages have on conversion rates. It also allows you to integrate your brand's colours easily.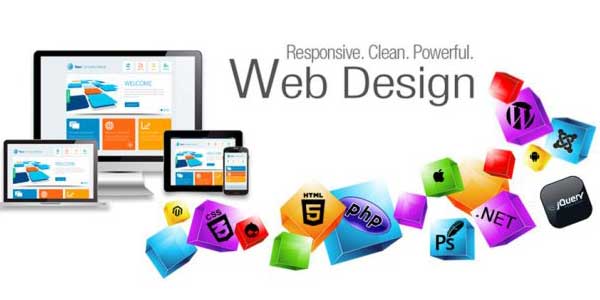 4.) Fortis:
Coming with 5 pre-made demo designs, the Fortis UI design kit is an excellent choice for startups, SaaS companies or mobile applications. The multiple elements and symbols provide a great head start for your next new project. The UI kit comes with a wide range of editable components and elements making the process of designing a website easily and hassle-free. The 5 different homepage options accompanied by different navigation types enable you to experiment and select the design that works best for you.
5.) Ollie:
The UI kit from Ollie comes with an assortment of building blocks that can be controlled as per your needs. It provides you with everything you need to build a polished website in no time. There's also an option to create your own unique pages by using modular UI templates. Ollie comes with a wide range of UI elements like landing pages, multiple navigation and footer options, different blog layouts, icons, etc. In addition to all the above-mentioned features, the UI kit from Ollie comes with a variety of pricing packages for the elements it offers.
6.) Floria:
With its simple and elegant UI kit, Floria is the best choice for designing websites for any agency or business. Floria enables you to create stylish websites, display your favourite projects and have an option to add new blog posts. The kit comes with useful components that help you in designing unique websites as per your needs. With its immense homepage options and numerous blog grid layouts, Floria provides a perfect head start for you to start a new blog.
7.) IndieGo:
IndieGo is the perfect choice for startups or small and medium-sized businesses. The UI kit comes with seamless animations perfect for a digitally native audience. The components of the UI kit enables you to create stunning landing pages and your own custom website design. The best part of IndieGo is that it comes with a style guide that helps in laying the groundwork for your brand.
8.) Designio:
With over 250 components, 4 home pages, 3 shop pages, 27 inner pages and a mega menu, Designio is a highly adaptable Ecommerce UI kit. Every shop design comes with a number of categorization options to help you choose the interface that best fits your products and users. All the elements in the Designio UI kit are crafted to work perfectly with one another. In addition to all of this, Designio predominantly focuses on seamless interactions.
9.) Zense:
Specially designed for freelancers and design agencies, the Zense UI kit comes with beautifully pre-built elements. The templates allow you to focus predominantly on designing your content strategy. With the help of UI kit elements, designing a website is as easy as dragging and dropping. You can customize and integrate your own design to create a unique design.
The possibilities of web design are endless. All you need to do is just explore the options available to you and pick the one that fits your needs. However, if you find it difficult to take out time to work on your web design, you always have an option to hire a Web Design Agency. Get more info here about the best Web Design Agency.