Starting a business is the start of many people's American dream. With a great product at a fair price and an excellent marking plan, you can become one of the success stories. However, your marketing plan doesn't have to be hugely expensive when you're starting out. In this digital age, there are many affordable ways you can use the internet to help get the word out. Here are five cost-saving ways to use the internet to promote your new business.
Social Media:
Social media is a very effective way to get seen quickly. Also, if you manage your social media yourself, it's free. It's important to post regularly, but your posts need to be useful for viewers or they won't be effective in converting followers to customers. First, though, you need to get your posts seen by convincing people to join your social media page. Try using an exclusive promotion for social media followers and create fun content. Post consistently, but not to the point that people don't want to see your posts anymore.
Google My Business Optimization:
Google actually offers a high-quality optimization service that is designed to help increase your ranking in search results, especially in local searches. This service is called Google My Business. Simply set up a profile with your business name, category, and location. You can also add more information like your business hours, website, and services. The more specific your profile is, the more helpful it will be in converting potential customers. Google My Business optimization can help turn a bare, stagnant, or outdated profile into one that is useful for you and your customers.
Because this service is made by the most popular search engine in the world, even a simple profile can get a lot of traction. This will save you a lot of time and money trying to figure out the search engine algorithms yourself.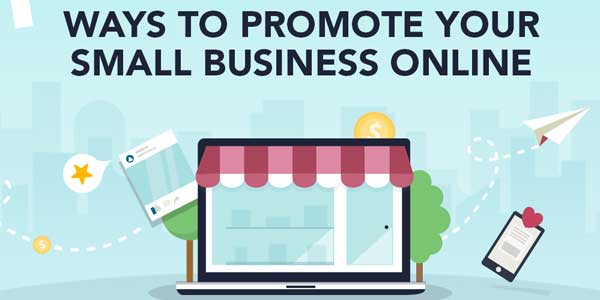 Email Marketing:
Build an email base of all of your customers and potential customers. Use an email tool to help you organize your customers. You can create different email lists for people who have bought something in the last month or people who haven't made a purchase in over a year. You can also categorize by location and other different demographics. Make your emails compelling and helpful; otherwise, they'll likely just be sent to languish in a spam folder.
Get Featured On Local Websites:
Get involved in your community to increase your company's visibility in a positive way and create a chance for organic mentions on other websites. You will reach a whole new audience if your business is mentioned in an article about a local 5k race or bake sale. Go to events you specifically think may get media attention or that will appeal to your audience, and don't forget to wear your gear.
Create a Website And Content With SEO In Mind:
You need to think about search optimization from the inception of your organization by thinking up a good name. You should also create your website with SEO in mind by incorporating popular keywords in your industry. Create content that also uses those keywords.
Your small business needs to reach the people in your community. Establish an online presence you are proud of and then start promoting your website and social media. You will be able to connect to your customers and get new people to your store.