Negative SEO can be intentional or malicious. So, it's always better to be observant and be cautious about backlinks and where your brand gets mentioned. Applying strategies to prevent your site from this attack is better than cleaning them up. That's a process that is tedious and takes much time. But if you invest in SEO services, you can reduce the chance of facing such penalties. At least your site can be safe and have someone to monitor it.

So, What Is This Negative SEO?
In a simple explanation, negative SEO is an unethical practice used to attack a competitor's brand reputation, intending to cripple their ranking in search engines. Some of these practices may include;
Hacking a competitor's site
Using spammy backlinks directed to a competitor's site
Using negative reviews to impact ratings in SERPs.
Making fake social signals or profiles to ruin a brand's reputation.
Copying your content and then distributing it over the internet.
How To Stay Safe From Attacks?
1.) Check Your Backlinks Regularly:
It will help if you know when someone is creating any Links or redirects to your site. And since this is one of the vulnerable ways of getting a malicious SEO attack, take caution, or hire SEO services if need be. A backlink audit is advisable. And you may need some specific tools to fit the job. While some free tools are accessible, premium ones thoroughly get the job done. Take a look at some tools that we recommend below;
Google Search Console; under search traffic, click on "Links to Your Site" to access all your links. Although Google data is usually accurate, you won't find additional attributes to let you figure out if the Link is an anchor text, "Do follow," or "No follow," etc.
Open Link Profiler; this is another free tool worth checking. One thing you will acknowledge is that you can view up to 200,000 backlinks while active. But, out of that, you can transport 1000 links at a go.
Ahrefs, there's a myriad of useful tasks you can perform with Ahrefs. From keyword research, competitor analysis, and monitoring your backlinks. It has a pretty extensive database of links, and it's advisable to invest in this premium tool.
2.) Use The Google Webmaster Tools Email Alerts"
Setting up this tool, you will get alerts from Google,
When a malware creeps in.
When your page needs indexing
Whenever your site faces server connectivity errors
And "God forbid" if you get a manual penalty.
After connecting your site to this tool, you will log in to your account. Now, hit the "Webmaster Tools Preferences."
After clicking on the above, you will find an email notification. Enable that, and click on "All issues" to receive those alerts we mentioned above.
3.) Secure Your Site:
It should be a preference to prevent your site from malware and hackers. If you are using Word Press, we recommend using the Google Authenticator plugin.
4.) Check If Your Site Has Any Matching Content:
Spammers can use your content and distribute it around the internet. And if this happens, your site will get a penalty. To check if your site has any duplicity, use Copyscape.com, and paste the article there. It will show if there's any similarity out there.
5.) Monitor Your Brand Mention On Social Media:
By using a tool like mention.net, you can easily find who is using your brand name. Spammers can create fake accounts using your company or your site's reputation. All you want is to build an account with mention.net then add the keywords you want to get alerts. Also, incorporating SEO services can take care of this.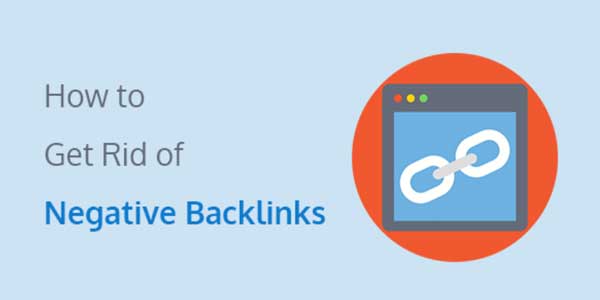 How Do You Get Rid Of A Link Spam Attack?
Webmasters: Try to reach out to the domain webmasters and request them to remove the links. And by using a moov tool, you can quickly find their contacts. The device also has an automated link removal request feature that can go directly to the webmasters. If you are using the basic report, you can only search for 250 URLs. But if you want to find more, then a paid version is ideal.
Disavow: It is a process of discarding harmful links that point to your site. Google developed this method to curb harmful SEO practices.
And how does it work? For starters, after you find these malicious link files on your site, you will make a list and submit it to Google in request to ignore them.
Step By Step Cleaning Of Negative-SEO Attack With Ahrefs
Step 1: Filter your Links by clicking New, located under backlinks. Proceed and click on the "Live Index." And as expected, you will find the active links. Here you can filter the spammy Link.
Step 2: As you try to find all the harmful links, an expansion might be ideal. On the top left box, select all page links and then click "Disavow URLs."


Step 3: In this step, you will need to click on "Hide disavowed links." An important thing to note, Ahrefs will not submit the disavow link for you. They will only help you to create the list.
Step 4: Now, here is where you will export your disavow links so that you can send them to Google. How will you go about it? First, you will click on "Disavow links," and get to the next step;


Step 5: Start exporting by clicking on export.
Step 6: You will check the format "Save as TXT," and then OK. But if you intend to combine some Excel data, leave the box unchecked as you edit an existing data. Then, disavow_links.txt will appear, showing all the spammy links.


Step 7: Now, it's time to submit your list to Google using their disavow tool. Go to Search Console and select your URL, and then click on "Disavow Links."
Step 8: Find and select your disavow TXT file. Upload it and submit.
After submitting this, you will rest your mind, as you hope Google will ignore those Links.
Obvious Signs To Look Out For Negative SEO:
Drastic Fall In Your Search Traffic:
If all you exercise is white hat techniques, then suddenly you experience a massive drop in a search engine, this might be a harmful SEO.
Manual Penalty Notice:
When your traffic and ranking suddenly drops, you can find an algorithmic penalty. But for a manual penalty, you get it in a message. That should raise eyebrows if you know you haven't gone against Google's rules.
In conclusion, ensure to secure your site. A little investment with SEO services would be worth it. Sometimes you can be hit when you least expect. But with a backlink checker tool like Ahrefs, you can always monitor your site to ensure only the quality links are getting on your website. Use this insightful article to prevent and clean up negative SEO.