Chances are that you know how important digital marketing and content marketing are to today's business environment. You've also probably watched at least a few YouTube videos. By combining your company's goals with your personal pursuits, you can devise a stellar marketing plan.
Create A Plan:
You might think that pointing a camera at some of your most gregarious employees and asking them to talk about the company is enough. This technique is unlikely to garner the results that you want because it requires very little planning. Instead, take the time to develop a clear outline for what should happen in the video. Unscripted content can prove both useful and humorous, but that doesn't mean you should go in without a plan. Also, you may choose to script the content or to let employees know certain lines that you definitely want in there.
Edit For Professional Quality:
If your YouTube video looks as though it was put together by amateurs, people probably aren't going to take it very seriously. You should use professional techniques/software to enhance the quality of the video. When the picture is crisp and the sound is clear, viewers get an enhanced view of your business. In other words, they can recognize that you put effort into your output, which, in turn, may encourage them to buy your products.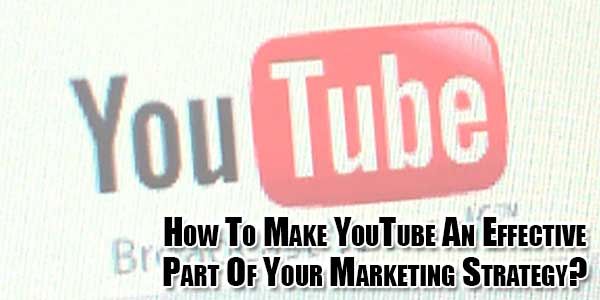 Choose Titles And Keywords Wisely:
According to Forbes, using titles, keywords and tags for the video matter tremendously. You want people to find your video when they are searching for related products and services. However, if you do not associate the correct labels with the content, then these surfers are unlikely to find your video.
Promote Your Video:
Selecting the correct words to associate with your video will help you to generate traffic, but you should do more than that. If you're staying focused on the latest marketing methods, then you probably have a social media account or two for your business. Let followers on these sites know that you've created videos on YouTube by posting links to them. You should also put links to the videos on your websites. Posting the links on your social media sites means that you are sending out more information to people who are already interested; these videos could be the final motivation they need to become customers.
YouTube is an avenue that you should pursue to harness the power of the internet. By doing so, you can create polished videos to share with the public.