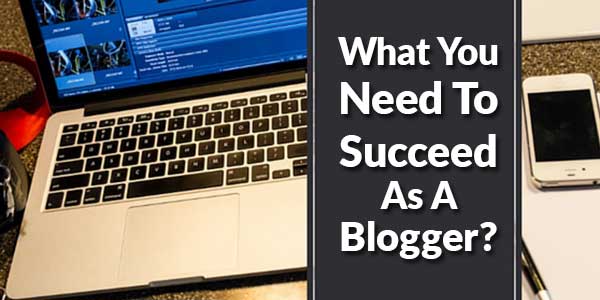 If the idea of running a successful blog sounds appealing to you, you're not alone. But be prepared, the industry is crowded and competitive. To stand out, you will need to do more than have something to say. While the market is tough, with the preparation you can boost your odds of success. The main point to remember is that there is not enough marketing and ad buying available to create the type of traffic that attracts top advertisers. Organic traffic, or readers who come to you naturally, and return regularly, are the cornerstone of success.
Treat It Like A Job:
Before you start, make sure that you have something worth saying. It is easy to think that you have plenty to talk about, but one of the biggest factors in success will be consistent posting. It is hard to encourage readers to visit regularly if you post sporadically. If you are not ready to post regularly, looking for guest spots on other platforms may make more sense. This allows you to get in a rhythm of writing regularly and can help you build a following.
Set Yourself Up For Success:
Don't expect to have overnight success. If you are currently working, writing your blog in your free time allows you to start to build an audience while earning an income. When you are ready to make it a full-time endeavor, make every effort to keep your expenses low. You will need to pay for your website's hosting, storage, and other expenses. Offset these costs by keeping your expenses under control. Making smart financial choices, such as refinancing student loans in order to save money, and cutting down on discretionary expenses, allows you to focus on building your audience.
Add Value:
There is no denying that the blogging world is saturated. Whether there is still room for you or not may seem up for debate, but there is no reason to take a negative attitude. There will always be room for good content and material that adds value to other's lives. Focus on your niche and consider who your potential readers are. When creating content, target that niche. Provide information that will be new and valuable to them. Readers who return time after time will be your bread and butter. One-time and infrequent visitors are nice but look for a way to convert them to regular readers. Interesting, relevant, and engaging content does just that.
Use Social Media:
While the platform is not dead, social media makes it more challenging to attract readers. Grab a handle for your blog on all popular social media outlets. Use social media to interact with others, post quick updates, and direct readers to new posts. Building a strong social media following will make it much easier to grow your business. The world today is very focused on engagement. The most successful bloggers engage with their readers, interacting with them on social media platforms and jumping into the comment section. Depending on the topic you write on, you can open yourself up for criticism and unsolicited advice. Be prepared for this, and understand that it is part of the job.