After building an online business, then what? How do you get the ideal traffic? What about the right audience genuinely looking for your products and services? You will need to develop some search engine optimization strategies for that to happen. Or instead, hire search marketing agencies to get the job done for you. Either way, if done professionally, you are more likely to get your site appearing on SERPs. That's the roadmap of success. Now, fold your sleeves and let's get into those techniques:

Start With A Local SEO Strategy:
To improve your eCommerce visibility and get it on the Search Engine's Result Pages (SERPs), align your business with Google My Business listing. Gone are the times when people would curve to yellow pages in search of services or products. Not even the locals are doing that anymore.
Your industry can get a chance to show up for broad searches and compete with big brands. Target the kind of inquiries that are specific to your location to increase the likelihood of visibility. Here you can also see the potential customers who are likely to visit your site. Now shall we expound more on our first SEO strategy?

Google My Business:
As of 2020, according to Internet Live Stats, the searches done per day on Google amounts to 5.5 billion. Say what? Oh yes. That's the kind of exposure your business will get when you set it up on Google's listings. But first, have it verified.

Keep It Fresh:
Although it might start sounding a little cliché, you have to ensure you are continually publishing relevant and fresh content. We all want to look at something new and different. And that's an essential factor to Google as well. Abiding by this will quickly drive your page on SERPs. Writing may not be your field, but it's not an excuse since you can hire freelance writers.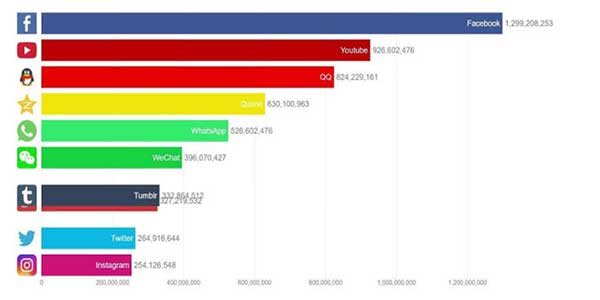 Use The Best Social Media Platforms:
Most of the social media channels are gradually turning to become search engines. If I need to know where to get the best salon or barbershop, I will search on my Facebook. Then I will have friends and other users suggesting fantastic places where they've heard a great experience. Ensure to optimize and update your brand's profile across all social media to target your audience.

Longer Content Is Better:
When it comes to writing, there's no argument about the relevance and quality of the content. That plays a critical role in the search engine's ranking. It's also advisable to write a lengthy and informative article. Backlinko study analysis done on over a million searches showed the posts on the first search result page had 1890 words on average. But for this approach to work, you need to balance quality with quantity.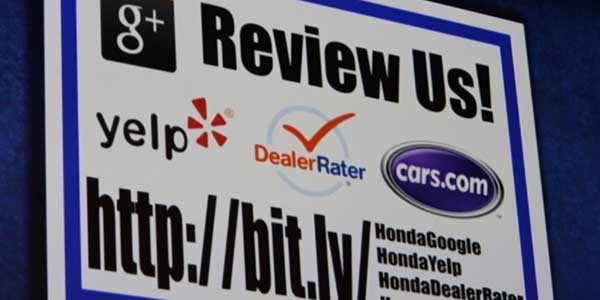 Encourage More Reviews:
Of course, when you do this, you will be rendering the top-notch customer service to your clients. Their user experience should be excellent. Request your client to write about their experience with your brand. At least 73 percent of online consumers believe that written reviews are essential than just showing the stars. And 81 percent of them are willing to pay more for a service or product with an appraisal.
Richard Branson once said, "The name of your brand is equally good as your reputation." If your business shows no reviews, users will consider it unworthy of their attention.
Use Search Marketing Services:
To get the best, you have to invest in the best. And in this case, you are looking for the experts that will help your business be discoverable. And since search marketing agencies are knowledgeable and experienced with marketing techniques, they will get your business visible.
Blogging:
If you don't have a blogging site for your business, you seriously need to work on it. Maybe you might not be aware, but a blog happens to be one of the vital marketing tools today. It is where you write to your target audience, showcasing your expertise. But you have to provide regular useful and informative content that will benefit their needs or solve a problem.
A quick tip; you can create a Q&A space where you can engage and continuously interact with your audience. Find the top bloggers and build relationships with them. A great way to start this is by continually commenting on their blogs. It's a process that can earn you backlinks, generate traffic, improve your brand awareness, and earn impressive leads.

Go Mobile:
Back in 2018, Statista's research showed that mobile devices accounted for 48.2 percent of website traffic worldwide. Two years since then, smartphone users are estimated at 2.87 billion. Why would anybody look for a desktop to search for a brand, while they can quickly run a search through their mobile phone? You have to optimize your website with mobile; otherwise, you will lose massive traffic. There are SEO experts you can reach out for, offering this service. Google, as well, encourages a mobile-friendly site. And that's where they will crawl first.

Links, Links, And More Links:
All sorts of links are essential for your site and are significant components in your search engine optimization efforts. Like you can create inbound links in all your content, mostly if they are closely related. That is if you have several websites or blogs. It's a strategy proven to work.
Also, the outbound links are vital because they send a signal to Google that your site is trustworthy and has authority. However, focus on quality rather than quantity of those links. And with the help of search marketing agencies, you can nail that and have your site visible to the search engines.

Use Video Syndication:
Did you know that YouTube accounts for 27.1 percent of digital video ads? 78.8 of marketers believe that this is the most effective platform. And that can be true since it's one of the most visited platforms. Facebook got a vote of 58.5 percent. Due to that, 62 percent of marketers are planning to spend on YouTube as they increase their video ads. This subscription allows you to link your site in your video description.
In Conclusion:
By implementing the strategies above, your business has a chance of being visible to the search engines. And to maintain an iron grip online, you need to be on par with the SEO trends. Invest wisely in search marketing agencies, and you will achieve a remarkable ROI.