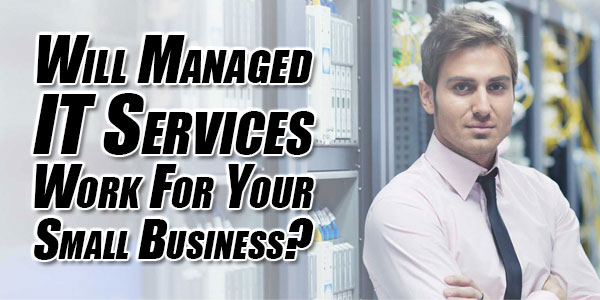 At one time, IT solutions were reactive—when something didn't work, consultants were brought in to fix it. Managed IT Services is a proactive approach. A managed services provider means offsite experts monitor IT functions around the clock, detecting and correcting problems as soon as they appear, and significantly improving uptime and overall performance.
Managed IT covers a range of services, such as anti-virus and anti-malware software, desktop support, firewalls, network security, and anti-spam protection. An IT services provider can also help with such projects as migrations, system upgrades, consulting, and system design.
Why Is Managed IT Becoming So Popular?
In a constantly changing digital environment, companies rely more on their networks and computer hardware to do business. The need for expert services to maintain systems and plan effective solutions is vital. Monitoring and support brings confidence and peace of mind toward company infrastructure, something that benefits both staff and customers. If a SPAM attack crashes your email server at two in the morning, highly trained technicians already familiar with your company and its systems can address the issue immediately.
Cost-Effective
Every company is looking for ways to increase their return on investments, and managed IT support is one way to accomplish this. MSPs generally operate on either a monthly fee or a pay-per-usage basis. This saves the MSP clients money compared to assembling and supporting an in-house team that may or may not have the same range of skills.

Even small companies with limited budgets find it easier when IT becomes a clearly defined, budget-able expense rather than an unpredictable one that can spike as needs change. Maximizing network uptime and communications also helps to promote productivity and further increase revenue. IT expertise from a managed services provider means you spend less time on IT problems and more time growing your business.
Do You Need An MSP?
You may have concerns for sensitive customer data. The Calgary-based Cavirtex exchange was forced to close its doors after discovering that its databases had been compromised, including account passwords.
Cyber attacks are increasing everywhere, and implementing proper security solutions with the latest technologies is essential to doing business
Some companies wait for a data breach or server crash before seeking the help of IT professionals, but proactive business owners will outsource their IT management and avoid these problems. If you find valuable employees are spending too much time solving network issues or software glitches, your company can benefit from having managed IT services.