Nowadays, companies depend on digital marketing to come up with the best strategies on how to make their brand flourish. But now, another form of SEO has taken industries by storm: voice search. Today, many people would utilize voice assistants (such as Siri and Alexa) on their mobile devices to ask questions, find products, or simply looking for general information on a place. Therefore, businesses must consider the use of voice search. Instead of letting users have all the fun and convenience of Siri and Alexa, businesses can use these voice assistants to keep track of their analytics and to accommodate the digital landscape that evolves continuously. We put together five ways that voice search can benefit businesses when they provide web content to the masses.
Is Your Site Mobile-Friendly?
By now it's obvious that the digital realm is changing all the time, and, not surprisingly, so is SEO. SEO is constantly updating because as time moves on, customer attitudes change. And nowadays, people are keener to using mobile devices than solely rely on desktop. Along with the growth of mobile users, comes the popular trend of voice searching on the Internet. Using voice assistants like Siri and Alexa trigger voice SEO, because they focus on certain keywords and phrases that are being used all the time. If your website content can accommodate to mobile users, then that's a good step towards voice-search abilities.
Are You Overthinking Keywords?
No matter how hard sites try, algorithms would make it to where sites with thin content would never be the top search result. To make matters worse, the rumor has always been that using the right keywords (the attention-grabbers) to make your site stand out. However, that idea of depending on keywords has nearly become obsolete, since users (online consumers, specifically) care more about the content itself (the products/services)—what a business has to offer. If you're not sure what keywords are working, and which ones aren't working, it's best to run an SEO audit report, which will show you how your keywords are faring. Are there any keywords that people lean towards, or reference in the voice-search feature? Also, keep in mind short-tail and long-tail keywords: Short tails are mainly general info, while long tails are more specific if a user is looking for a particular product or service (or your products/services). Whatever works, you keep. Whatever is being overly-used, or duplicates, consider cutting that out, because having too much will appear overwhelming to users. The idea is to create content that gives users the right information.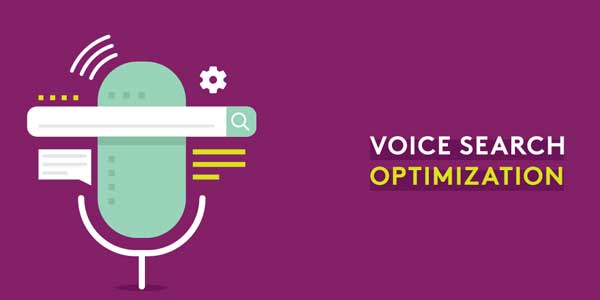 Is Your Site Conveniently Fast And Voice-Search Capable?
Users want their information straight-up. Even when they're looking for general information, don't automatically assume that they'll go to your website. Since they want quick info, make sure that your site loads fast enough, so that they can get what they need without any delays. And if a user uses voice-search to get that task done, you have to be ready for that. Luckily, with sources like Schema.org markup, a semantic vocabulary (code) that you add to your site's code to tell search engines specific details about your website, it allows users to use voice search. Since this vocabulary markup tells search engines exactly where specific things are on a website, that should be more of a reason to make the site fast and convenient for users. Even the simple task of having the site easy and quick to load from one click is essential so that businesses will have better search performance and visibility.
Can Users Understand The Content?
Clear writing is important when presenting the site. Nothing can scare a user away more than not being able to pronounce a certain name or phrase when talking to Siri or Alexa. If the user isn't able to speak clearly, due to complicated terminology, then that can cause a wedge between you and the potential customer. So, you may want to have a quick look now at some of the written content on your site. Studies have shown that content written at 9th-grade reading level, or at a lower grade level, are more voice-search friendly than at a more advanced reading level. Readable.io is the go-to tool that lets you paste text from your content, and it tells you what reading level it would fall under. If the reading level is above 9th grade, consider changing up the content, to make it easier for users to understand, and to make it easier for them to say the right voice commands.
Have You Considered Creating A Google My Business Profile?
Ever wondered how your customers can easily find you? Want to know an easy way to accomplish this? Google My Business to the rescue! All you have to do is share your business information in your site's footer in simple text format, where users can have no problem seeing it. Also, make sure you update your Google My Business page when necessary so that your content (written and visual) are complete and up-to-date. This optimization is crucial, since users want their information straight-up, especially when there are some that use voice search. Even when your business is local, having Google My Business will help you to put you on the map.
Conclusion:
SEO is, and will always have a special place in digital marketing; so, along with digital marketing, SEO has to also evolve. One will argue that there's a lot of management when working with and encouraging voice search. However, with new technology stepping in to change the way marketing has worked, these innovations help shape a business for, possibly, the better. Now is a great time to optimize how you use SEO, and make it more voice-search-friendly. Whether you're a mom-and-pop business or an elitist-type business, or even an entrepreneur just starting out, you can still accomplish your goals (even exceed them!) and adapt to whatever changes will come about in the digital realm; and welcoming voice search will be a great step towards future leads. Taking future SEO strategies into consideration may seem like too much work, but following these simple and effective tips and strategies can help your business shine with confidence.