A lot of people don't like company meetings. Meetings that aren't planned well turned into boring, long affairs instead of the memorable events they should be. If you've been tasked with setting up a meeting for your company or organization, it can be basic or it can be fantastic! Here are four of the most important elements you should pay attention to if you want your meeting to be the latter instead of the former.
Create A Budget:
This aspect of planning forms the foundation stone of your event in a manner of speaking. This is what trips many event planners up, especially if the budget is small. But even a smaller budget doesn't have to stand in the way of your meeting being successful if you know how to plan correctly. Often the key is to determine some alternatives. For example, offer up several menu ideas to your planning committee, ranging from cheap to expensive. You'll do the same thing with entertainment and other aspects of the planning. Then, as you're deciding on each elements, you can mix and match the different options until you make your budget.
Hire A Catering Company:
Your catering costs will account for at least 50% of your meeting/ event budget. Additionally, from a thematic point of view, the right food and drink helps to set the tone of the event. These two divergent elements can be at cross-purposes with one another, putting too much emphasis on one could affect the other negatively or positively. This is where having some menu alternatives can come in handy. Choosing several options for the drinks, appetizers, main dish, and desserts will allow you to mix and match the meal (as was suggested above). Play around with each course until your menu fits both the event's them and its budget.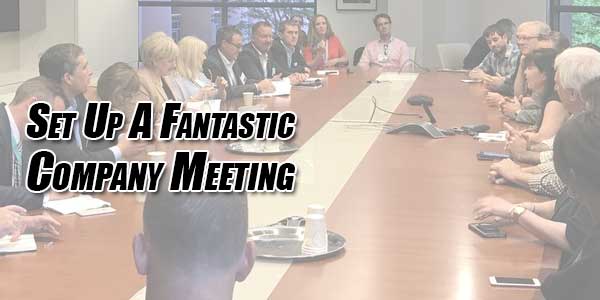 Get The Right Venue:
Your meeting venue provides your event with not only the backdrop for your event, it provides the meeting space for it, too. When you're choosing the venue, you'll need to keep more than just space constraints in mind. You also need to ensure that you have access to white boards, the Internet, podiums, and other meeting necessities. Be sure to ask the venue coordinator what kinds of meeting supports that the venue has. This will tell you what you need to bring along (if necessary).
Include Entertainment:
A funtastic meeting should include entertainment. The best entertainment keeps the mood light, moves the agenda forward, and gives meeting attendees something to talk about in the days following. DJs and musicians offer good options, though they're not the only ones. A troupe of actors, comedian, or something similar are also options.
Your funtastic meeting starts and ends with the right planning. After all, it's the only way that you'll be able to adhere to your budget. But budget doesn't have to mean boring. The right menu, the right venue, and good entertainment all work together to make your meeting memorable and successful.