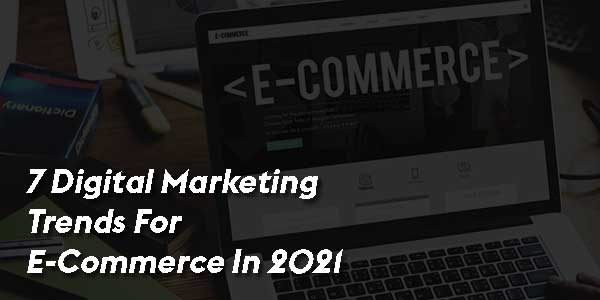 2020 was a complete mess. It has altered the world and set unexpected boundaries people couldn't cross. Every aspect of our life had to wrestle with different problems. However, with months spent at home, entrepreneurs quickly adapted to this situation, which led to a rapid increase in e-commerce sales. Indeed, this turmoil has taught us that anything can change in the blink of an eye, and humans must adjust to any order to survive and blossom.
It is now a great time to analyze the previous year and think about how the e-commerce industry will further evolve. After all, not every brand became worse off in 2020. Many companies have doubled their sales using novel techniques. Let's discuss the seven most promising digital marketing trends that will increase the chances of making your sales skyrocket.
Voice Search Engine Optimization:
Traditional SEO (Search Engine Optimization) has lately been demonstrating outstanding results. Helping entrepreneurs boost their sales, SEO is widely used by each and every company operating in e-commerce. There are myriads of those who work within SEO, analyze markets and what people type when trying to find specific products. Professionals shoot up their sales and develop their businesses by using the best SEO strategies.
However, with the recent advancement of Natural Language Processing—NLP for short—voice recognition has been improved dramatically. Undoubtedly, it is not 100 percent accurate, but the outcomes of such development are hard to underestimate.
Besides, 2020 has slightly changed people's approach to gadgets, making them use voice messages rather than typing large text blocks. This is also related to e-commerce. People prefer to search goods using voices, which makes Voice Search Engine Optimization the next frontier of standard SEO.
Image Search Engine Optimization:
This year will definitely be groundbreaking in terms of image-recognition. People use not only spoken and unspoken words to find the product they want to buy. Artificial Intelligence is one of the most potent e-commerce marketing trends, and it elevates image SEO to a whole new level. With its effective image-search option, you don't even have to write nor pronounce words to find something you desire to purchase. Simply snap a picture of a plant, an item, or food to see what brands sell it and how much it costs.
Image SEO is currently at the development stage, and professionals need some time to bolster this feature. But don't think it is ineffective, and you need more time to evaluate whether it is worth using. Experts will crack the SEO code to improve the image search option way faster than you think.
Chatbots For More Productivity:
A chatbot option is another brainchild of AI that has dozens of perks and provides lots of opportunities. Chatbots enable businesses to communicate with myriads of clients at once, listen to them, and give them timely responses. Chatbots appeared in the market many years ago. But they weren't among promising trends in e-commerce at that time.
Years have passed, and AI proved that chatbots are vitally important and beneficial if you focus on digital sales. For instance, this writing service has recently utilized the chatbot option, and the turnaround time for placing an order has decreased by two times! This is a win-win situation both for customers and managers, as chatbots help process more orders within a shorter time frame and resolve any issue promptly.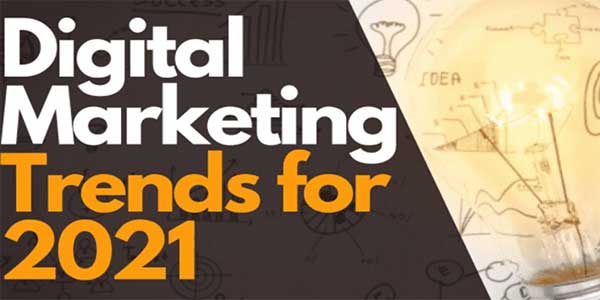 Diversity Is The Key:
2020 has demonstrated that diversity is also critical. With the BLM movement, protests against COVID-19 limitations, and the latest event in Washington, D.C., people have become more attentive to businesses that don't share customers' views. Customers are highly likely to refrain from sellers if they see the latter don't tolerate diversity, identity, and cultural shifts. 2020 didn't have much impact on brands that weren't inclusive. However, the influence may well be substantial within this year, as the previous one has proved that anything can happen abruptly.
Shoppable Posts Are A Must:
2020 has forced us to look for other ways of developing businesses. Also, people have started to value their time more than they used to. Customers don't want to spend time checking a clothing store on Instagram or Facebook and then going to their web page to look for these pieces of clothing again.
This also relates to any other e-commerce brands. Luckily, shoppable posts have become of great use. Now clients don't have to leave the app to purchase the product; they can do that directly on the application by clicking on the post! 2020 has shown that over half of Instagram users bought products via utilizing shoppable posts! And the number is sure to soar in 2021!
Mobile Shopping Is The Solution:
Shopping from anywhere has always been a tempting option. Just imagine: you don't need access to the laptop, nor do you have to go outside to purchase boots or brand new jeans. The only thing you should have is a mobile phone. The previous year has demonstrated what happens when traditional shopping is unattainable. People want to have full-time access to the stores to purchase anything their heart desires. And they aspire to buy it quickly using their smartphones when on the road.
Statista predicts that mobile e-commerce will skyrocket from 59 percent in 2018 to 73 percent in 2021. With that being said, every e-commerce brand must take care of their web page and make it user friendly not when using PCs and laptops only but also mobile phones. And it seems that e-commerce businesses have heard people's preferences and benefited from that. They advanced their websites, adding numerous features and payment methods. But there is always room for improvement, such as simple payment methods from all over the world. Hopefully, 2021 will be the best motivator for attaining an excellent user experience.
Responsiveness And Straightforward Content Are Crucial:
Social media platforms are the best way to keep in touch with the audience. Instagram and Facebook live viewings have surged during 2020. Customers want to be heard, and frequent live options are the best to reach out to clients. Such content creates trust and binds people with brands. This is what people have craved for within the previous year. And they surely will continue to desire that in 2021.
Organizing live streams is not always viable, undoubtedly. Moreover, you don't have to set them up daily because they will do you no good. Instead, provide easy-to-consume content, such as podcasts and newsletters. Barring lockdowns, people still work and have to get to their offices. Podcasts are exceptionally awesome these days. Plus, the industry starts attracting more ads today, helping e-commerce enter this massive venue.
So, are you ready for 2021? 2020 has been thorny, but people have learned the lesson. Many brands have withstood, and they are incredibly zealous and curious about what 2021 will bring. The competition will be even tighter, so get ready for it beforehand.
Consider following and learning more about the mentioned trends to keep your head about water and remain competitive in digital business. Voice and image searchings will become prevalent, that is for sure. More brands will get familiar with chatbots and mobile shopping, too. These and other trends will make e-commerce convenient and simple for shoppers. Jump on the bandwagon if you want your business to prosper!