Every entrepreneur starts their journey with the hope that they will be successful. Despite the degree of optimism with which a businessman often starts, he encounters the inevitable issue or two along the way. If you're looking at how to successfully dropship, it may be best to consider at the onset the challenges that you may face. While many have overcome these issues and more, knowing what may present obstacles may go a long way to helping you be prepared for the eventual difficulties you will encounter.
1.) The Supplier Challenge:
Supply matters to both you and your consumers. Perhaps the biggest challenge in a dropshipping scenario is establishing and maintaining a reliable network of suppliers for your dropshipping products and determining which suppliers represent the brand with the same level of high standards as the brand itself. Factors that are important to think about when looking for a supplier include their fees, their order minimums, their expert industry knowledge, their level of support and number of support staff, their efficiency, their responsiveness to email orders, and the overall availability of their data feeds.
You can find many resources that offer dropshipping companies lists of dropship suppliers, along with reviews of their services. This is valuable information, but you won't want to stop there. As with any business relationship, follow traditional business protocol like checking their rating with the Better Business Bureau, and seek out information about references they can provide or complaints that have been registered (even if they have been resolved). Once you have made a decision about who to utilize, always start small with your orders and expectations to ensure that the supplier can meet your needs before expanding. Be sure to set a system in motion that will alert you immediately if you find that the dropshipping supplier is not performing to expectations, and never take for granted that an established relationship will continue to perform at the same level across time. Be cautious, careful, and vigilant at all times.
2.) The Scalability Challenge:
As your business grows, the availability of your inventory will also grow. When this occurs, the management of the available inventory increases in both size and complexity. You may find, for example, that Supplier A runs out, but Supplier B may have an excess inventory. If one of your products is not selling sufficiently, you may find it necessary to reprice throughout your supply chain. Information on order processing, tracking information, and other data will also be necessary and will need to be available at a moment's notice.
What does this mean for you with regard to scalability? The details of such movement and change are going to be far too great and cumbersome to handle manually. That does not mean you should not continue to expand your business, but it does mean that technology will be required to handle scalability details and to automate all the processes, such as order processing, exception handling, invoicing, inventory distribution amount retailers. Without efficient and speedy technology, the growth of your business will be limited.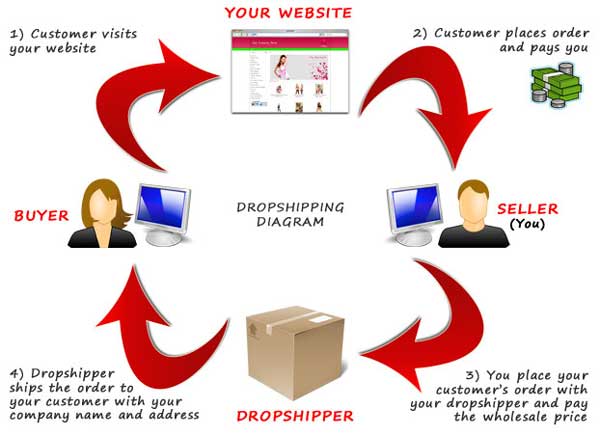 3.) The Compliance Challenge:
Even though it is the supplier that provides the product and ships it, most consumers will hold you responsible for making sure that the suppliers you have chosen meet transparency and compliance rules. Having strong agreements with your suppliers that explicitly indicate in detail what you expect from them with regard to transparency and compliance will go a long way to heading off difficulties. You will also want to make sure that the agreement clearly states what the outcome will be in they violate the service level agreement. Additionally, it is wise to invest in technology that will allow you to monitor how each supplier is performing and whether or not they are adhering to the guidelines agreed upon the in the SLA guidelines. The Better Business Bureau can be an excellent resource in determining how your supplier has performed in the past and what experiences other businesses have had with them in the areas of compliance and transparency.
4.) Incidental Challenges:
Along with the three listed here, it is certain that your dropshipping company will experience incidental challenges from time to time. Everything from products shipped to the wrong address to products arriving damaged, these smaller challenges usually have relatively easy resolutions. Items may be out of stock, products might be shipped to the wrong customer, and every dropshipping company will have to deal with delayed processing or shipping occasionally. If, however, these common dropshipping issues become habitual, it may be time to consider a switch in your supplier choices or a change in your service level agreement.
What are some challenges you expect to face? Feel free to share your concerns below.