Both B2B and B2C businesses show their concern on why an email marketing campaign fails most of the time. And no surprises, the success rate of email marketing has drastically dropped since the rise of automated spam emails has gone higher. Marketers have been busy in firing out automated spam filters and emails directly into the recipients' promotion folder, which drops down the readability and open rate.
Well, if you want to rectify your mistakes by which your email marketing campaign fails every time, then read the entire article with great attention.
Never draw a conclusion like email marketing is a failed marketing medium. It doesn't mean if email marketing fails for you, then it's working the same way for others too. In the business arena, email marketing is still one of the most surefire ways to win over online customers and generate a handful business.
Honestly, we have all been through times where our email marketing campaign fails. And you too must have been a victim of the same tragedy.
Below are the 5 grave mistakes why your email marketing campaign fails:
1.) Email Marketing – SEO Friendly:
A few years back, there used to be a debate in marketing circles whether SMS is the most result-yielding platform or email marketing. However, today's marketer are more inclined towards the battle between email and social media marketing.
The entire battle is fought on a digital plane, so online visibility plays the central role in all types of marketing. Email Marketing also helps you to get search engine rankings. Many of the marketers use email marketing as a tool to promote their content, drive traffic to their websites, and maintain the online visibility of their brands and services. For SEO, email marketing is a good platform where you can place your web page links, blogs and other content within the email body.
2.) No Homework Of Target Audience:
A major constraint in reaching your target audience happens due to insufficient knowledge of your ideal reader or customer. As a marketer, you first need to do your homework before carrying out an email marketing campaign.
Clearly, if you want to leverage the medium of email marketing, then you need to simply define who your target customers are, what are their needs, their preference and demographics. Seriously, if your content doesn't resonate with your brand voice or if it's not what your target audience wants, then there is no point in seeking why your email marketing campaign fails every time. Of course! It will fail again and again.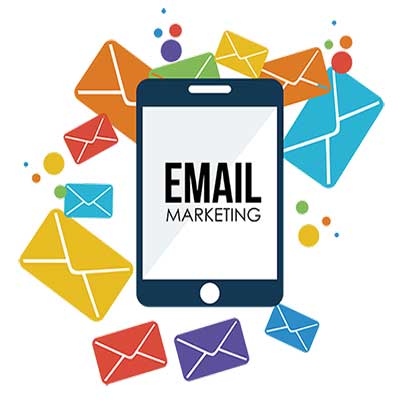 3.) Missing A Personalized Touch:
For independent marketers or businesses, building a personalized connection is a rule of thumb. In email marketing there is no one size fits all approach. You need to make sure that you are establishing a direct connection with your audience.
Now to establish a personalized touch, you will have to segment your email marketing campaigns based on the similarities of interests, values, and demands of your customers. Always try to be as specific as possible. Don't forget to customize the subject of the emails, the time of sending them, your voice tone, design, call to action and etc. With having these things done, you actually trigger your customers' minds with your email campaigns.
4.) Outdated Email Database:
In most cases, an email marketing campaign fails due to an outdated and underperforming database. No matter what size your business is, there are a few marketing strategies every startup can use.
You most of the time invest your time in email creation, but misses out on a very crucial point of not growing your email database. Make sure to maintain a database that is up-to-date so that you have all the credible people in your list whom you will be targeting through your email marketing campaigns.
5.) Terrible Subject Lines:
No more an email marketing myth now. A subject line in an email can make or break the deal between you and your recipient. Insufficient or inappropriate subject lines might end up asking your recipients to throw away your email in the trash bin or in the spam folder.
A huge number of businesses and marketers tend to miss out on this. Your subject line is like the opening door for your target audience. If the door stinks, then no one is going to enter your house. Therefore un-catchy, vague, or misleading subject line can result into low open rates. The subject line of  your emails should be attractive, they must entice a reader, and above all, they should clear and concise.