Why did the SEO expert got kicked out of the grocery store? For jumping the queue to be in the 1st position. Well, jokes apart, that's pretty much the life SEO experts or webmasters have. Mastering SEO can be a difficult job, especially if you are a newbie in this industry. To make your life easier, we did some research and put together a list of 10 of the best SEO tools. Let's take a look at the specialties of each tool and how it can be helpful to you.
After Google, Ahrefs is the second largest website crawler. Their site explorer is probably the best for backlink analysis tools. Their content explorer tool helps search the latest content for any topic or keyword.
The Aherfs Keyword Explorer 2.0 gives you a clear idea of keyword search volume, overview of the result page, related keywords, difficulty level, and history.
They have a 7-day trial for $7. Other monthly plans start from $99.
For a beginner, Google's Webmaster Tools are great tutors for the fundamentals of Google search.
Their PageSpeed Insights give you an idea of the loading time on both your mobile and desktop sites. This is extremely important as webmasters are always dealing with visitors' short attention spans and higher bounce rates.
Google lets you see an URL as Googlebot sees it. You can see if a particular link is working or not. This can help you modify the page for better results. It also helps you identify and isolate code if your site is hacked.
The best part is that it's free.
Webmasters simply love this tool because it allows you to compare your website and keywords with those of your competitors'. It has an elaborate dashboard showing reports on your website as a whole and also specific pages.
This tool has more than 20 ways to track your competitors including traffic source, rankings, social media results, and more.
It's partially free.
When it comes to site analysis, Moz Pro is one tool you need to have in your toolbox. It helps you increase the overall search rankings of your website.
Moz is mostly up-to-date despite Google's regular algorithm changes. And they have their own website crawler called RogerBot. It can analyze up to 3000 links of an URL and you receive a detailed email report once done.
Moz is considered to be the customer service power-house because their chat portal is always ready with an answer to your query.
The starting price is $99 per month. However, they have a month long free trial option.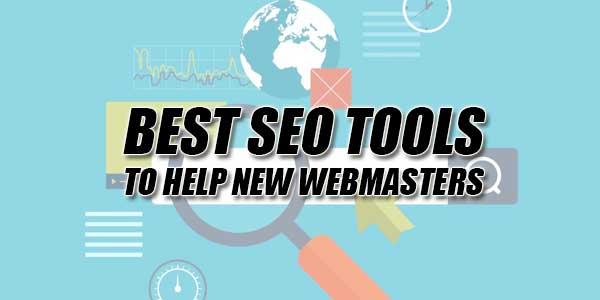 Pro Rank Tracker is a super-efficient yet pocket-friendly SEO tool for webmasters. It helps you stay updated about your SEO efforts, even on the go. This is a cloud-based service which you can access from anywhere, at any time.
It supports multiple languages and it is pretty easy to use, even for beginners. The software is available in multiple languages like English, Danish, Dutch, French, German, Italian, Japanese, Portuguese, Spanish, and more.
Pro Rank Tracker's starting price is as low as $19 per month, and only $17 a month if you subscribe to an annual plan.
SpyFu is partially free. They have a premium paid version but the free version is also great. On SpyFu. you will be able to enter your competitorss domains and get as much information as possible on their SEO strategies. You can find out their paid and organic details, the ads they are running, and the keywords they are using.
They provide unlimited access to data even in the basic plan, which starts at $33 per month if billed annually.
Screaming Frog is considered one of the highest speed SEO tools. It crawls through a website and gets you insights quickly. This tool simplifies and expedites the time-consuming crawling process for larger websites.
With the Screaming Frog SEO Spider, you can always export partial or all of the data into Excel for further analysis.
They have a free version with a limitation of 500 URLs per website. And the free version doesn't give you access to configuration options and source code features. The paid version is around $197 for a year.
This is an all-in-one SEO platform for organic traffic. It does the keyword research for you by finding proven keywords and their value.
It suggests long-tail keywords and checks the keywords' relevance to your webpage.
Apart from this, it helps you with search analytics, advertising analytics, content marketing ideation, competitive analysis, rank tracking, market intelligence, backlink analysis and more.
It has a free as well as a paid version. The paid version starts at $19 per month.
SEOQuake is one of the best SEO tools in the market, and it's free. The Chrome extension works perfectly as an on-site auditor. It compares your website with others, thus helping you make improvements. You can also export data at your convenience.
Backlinks are very important for a website. Search engines, especially Google, will give more credit to websites that have a considerable number of high quality backlinks. More credit means better ranks.
LinkMiner is widely used for link building. They help you find backlinks from their backlink base of 8 trillion.
Their pricing is a little complex, and is only available in bulk buying format in association with other related tools of Mangools.
Conclusion:
SEO is the biggest sources of free online traffic, leads, and eventually customers. So you obviously can't afford to ignore it. We have discussed 10 of the best, most efficient SEO tools, which, I hope, will be help you make improvements to your optimization efforts.
Do you find this blog post helpful? Which is your favorite tool from the list? Are there any tools that we missed? Let us know in the comments.