With the steadily amplifying mobile technologies, many of small & big organizations have adopted the mobile commerce or m-commerce trend to augment the figure of driven traffic. The result of mobile commerce is really surprising for the business owners. This is why, it has become a lucrative endeavor for those, who run online business. The valuation of this sector continues to grow in upward direction. It has played a tremendous yet imperative role in the success of various online shopping sites, when numerous businesses across the broad array of industries were seeking for an effective solution.
It is considered that it's a time of mobile-obsessed world, where everyone desires to attain utmost shopping experience while browsing any website through smartphone, tablet or other device. The shopping e-commerce traffic is enhancing day by day, which compels the online retailers & merchants to go along with M-commerce approach to succeed in the future. Being an impeccable solution, it truly helps them mark their strong footprints in neck to neck market.
According to 2014 research, mobile market would be the primary target of online merchants in 2015 to maximize the sales figure and number of prospective customers. As per the predictions of online marketers, mobile commerce will takeover the online shopping and it will provide new fruitful ways to make the shopping simple & easy. Therefore, taking the imperative steps or following the proven trends are ingenious to leverage expected outcomes.
Top M-commerce Trendy Things That You Must Use In 2015 For Optimal Outcomes:
1.) Strengthen Mobile Design:
The shares of mobile market are augmenting consistently and it is being predicted that mobile commerce will undoubtedly place a paramount position with amplifying shares. Thus, taking a necessary step towards the optimization of website is a significant approach to polish the design of site and convert it into mobile-friendly. Unclear layouts and complicated functionality are the fundamental causes that why people get frustrated with such kind of sites and bounce back.
Recently, the scale of mobile commerce industry is expanding and the usage of interactive mobile design is certainly becoming essential. It means that there is no place for the heavy or low performance sites and illegible text, which contain tiny buttons that seem impossible to press. Being an online merchant, if your website is not optimized for the manifold size and screen mobiles, then your chances to fall in the end of list will be more in 2015.
2.) Customized User Experience (UX):
The marketers recommend e-store owners to provide the personalized & unique experience while browsing their sites. Those businesses are counted in the list of top-notch online shops that are recognized to offer the best & personalized experience across the smartphone, iPad, tablet and other smart handheld devices. Furthermore, addition of films is also fruitful idea, but you need to make sure that it is regarding the products and consists of relevant information to capture the customers' attentions in the best possible ways. Know the needs of your potential niche and represent your website accordingly to target them easily in less time duration.
3.) Eminence of Social Commerce:
Customers' reviews and peers' recommendations make a company or online store the most trustworthy among competitors. So, start gaining trust of online shoppers to stand out your shop and uplift the number of prospective customers. Social commerce is the splendid solution, which enables shoppers to read the reviews, what like-minded buyers feel about particular product. It boosts up their confidence level and helps them make decision of purchasing stronger.
If customers go through the product review, it means that their conversion rate is approx 30% or higher. Many popular sites have provided access to the customers to read the reviews. Social media is still in continuation to widen its umbrella and it will undoubtedly play a comprehensive role in the success of mobile commerce websites in the future.
4.) Mobile Applications:
Now, everyone wants the fastest browsing through the convenient mobile device like smartphone & tablet. For this purpose, use an ideal approach and offer a mobile app to research the products or services. As per stats, consumers use these apps for searching the services, but they prefer to make the transactions as well, as they believe that these mobile applications are faster and secure. If your e-store does not have any mobile app, then start developing it to earn the trust of customers and make their task of searching & making payment safe as well as secure.
5.) Visual Appearance:
Enhance the visual appearance of your website with high-quality images that offer interactive experience to the shoppers over the web. Handling & inspecting merchandise before planing to buy is one preliminary difference between brick-and-mortar location and online shopping, which is quite onerous with brick-and-mortar stores. At some instances, these purchasing decisions frustrate the consumers, if they are not contented with product. Thus, the significance of online retailers is soaring, because they maintain transparency of the products by providing high resolution & qualitative images that uplift users' utmost experience level without any trouble.
Use this proven strategy, which is in trend among the e-store owners to strengthen their ROI with maximum prospective customers. It has been accepted worldwide and considered as the effective solution to drive expected traffic.
Things That Are Not To Be Done While Developing Mobile Commerce Website:
Although the number of mobile users to access the websites is not much, but it is consistently amplifying the popularity rate. According to stats, approx 47% mobile users prefer to use smartphone to search the product related information of local store and almost 46% search to look up the price list on different shopping stores.
However, mobile commerce is a beneficial approach for online shopping store owners and customers, but there are a few things that can lead the users to abandon your website. So, consider these points and do not apply them to your sites: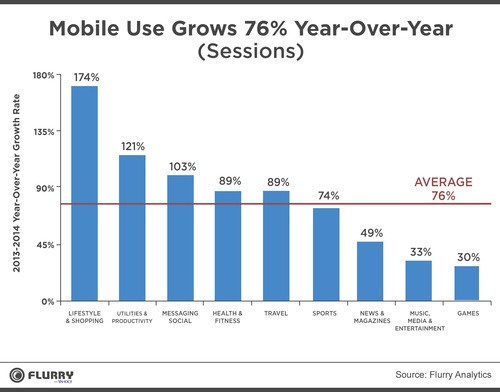 Mobile-optimized websites that are not compatible with desktops and do not allow to access using any desktop device
Avoid the usage of unwelcomed popups on mobile screen
Secured payment option with an option to save the details and address from previous purchase, which can be used for the future
Videos that cannot be played via mobile
Allows the users to use same range features with the use of desktop & mobile both devices
Avoid fiddly little links and select to use easy to visible links
Slow web page loading leads to the site toward low performance websites' list
Use appropriate font and style that are clearly visible on different mobile screens
Provides a popup to download the app for the fastest loading
Do not use any faulty redirect, which can redirect the user on wrong page and frustrate them too
Landing pages of the website must be interactive and mobile-friendly
Poorly developed & designed checkout can prove to be a real killer for your sites, so avoid the bad checkouts
Google's research says that nearly 61% mobile users call after any local business search, so to make this task for them, add a click-to-call button. Through this button, maximum customers will get in touch with you and your business.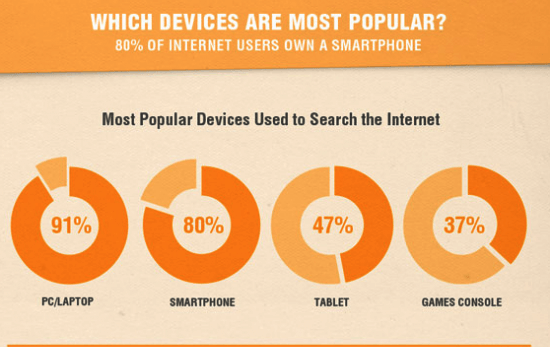 Conclusion:
In forefront of the web, mobiles are getting closer increasingly. Therefore, it has become vital for the business owners to start emphasizing on the mobile-optimized website and its marketing efforts. Mobile sites must be appealing, which provide "A" grade loading speed and truly offer utmost customer experience along with required information regarding product. You should endeavor to render social information, because it boosts the confidence of shopping lovers and aids them to take purchasing decisions. These are some mobile pillars that can widen the umbrella of your mobile website success in 2015.