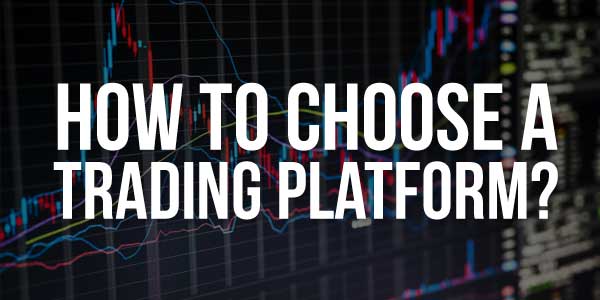 Trading is gaining more and more popularity around the world, as it offers traders virtually limitless opportunities, providing access to global financial markets from anywhere in the world. You can trade thousands of financial instruments on your computer or phone at any time.
How Does The Trading Platform Work?
The first step in understanding trading is to realize what a trading platform is and how it works.
A trading platform is a software that allows traders to transact and control their accounts with a broker.
Often trading platforms have other useful features that may include price charting tools, real-time quotations to the platform, news and research. Some platforms are specifically designed for traders in certain markets, such as stocks, currencies, options or futures.
The simplicity of trading and access to financial markets are essential features of the platform. The trading platform is also used by traders for the other tasks:
configure settings for entering and exiting a trade;
management settings of deals;
graph analysis;
using indicators;
changing or adding analysis tools;
using expert advisors, downloading new advisors;
using the strategy tester (fundamental analysis);
news monitoring;
tracking the open and closed deals;
fast switching between trading accounts;
using multiple profiles for different types of analysis;
access to support, forums and communities;
reliability and stability of the platform;
ability to trade shares.
As you can see, it's not just about opening and closing trades. A good trading platform offers more options.
What Are The Possibilities?
Before the Internet, traders and investors traded by mail, telephone and fax. Traders made their buying or selling decisions over the phone with their broker. That process was very slow as the brokers needed to confirm transaction data: the opening price, volume, trade type, trading duration, exit price, account specification, etc.
But now it has significantly improved not only the convenience of trading but also the simplicity and quality of tools, indicators and analysis methods. In the past, traders had to build charts on paper, and even when computers became more or less accessible to everyone, traders had to calculate many levels and indicator values manually.
Online trading platforms also provide a wide range of order types that you can set up yourself in your account at the broker of your choice.
The great variety of order types is an advantage as it allows traders to prepare an accurate trading plan:
Opening a buy order:
buy limit order (opening a position at a price below the current market price);
a market order to buy (opening a position at the current market price);
buy stop order (opening a position above the current market price).
Opening a sell order:
sell ​​limit order (opening a position at a price higher than the current market price);
a market order to sell (sell at the current market price);
sell ​​stop order (opening a position below the market price).
Closing orders:
stop-loss (closing a position upon reaching a predetermined price level with a loss);
take profit (closing a position upon reaching a predetermined level with a profit);
trailing stop (an order to close a position at a more favourable level for you like the position changes in the market).
Much of this was previously impossible, but today platforms provide opportunities for smart investments and earnings.