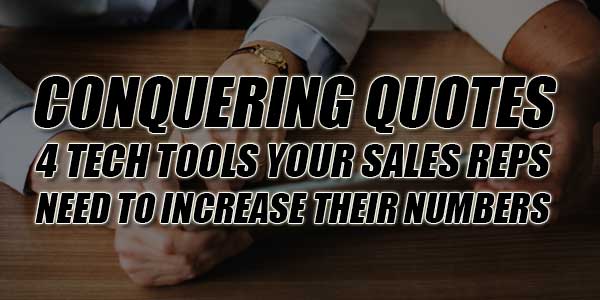 In 2018, the members of your sales team should be taking advantage of the latest technology that can help them meet and exceed their goals. Even though technology has always been a part of the sales process, incorporating the right solutions has become even more important these days. Sales principles may stay the same, but the methodology of selling moves at the speed of technology. With this in mind, here are four tech tools that your sales representatives can use now to improve their performance.
1.) Sales Funnel Automation:
Quite a few steps of the sales funnel can be automated with technology tools. For example, prospects can be identified within social networks such as Facebook and Twitter when an ad campaign is created. Similarly, the lead acquisition and categorization process can be automated based on reactions and behaviors. Targeting prospects who respond to social media ads by visiting websites can be accomplished with strategies such as the Facebook Pixel.
2.) Mobile & Portable Computers:
Smartphones, tablets and hybrid portable computers are excellent sales tools for account executives who visit prospects on a door-to-door basis. To ensure that all reps are on the same page, their portable computing tools should be connected to mobile device management solutions. Mobile devices can be configured to access payment processing systems and centralized customer relationship management (CRM) as well as productivity suites.
3.) VoIP And Unified Communications:
Upgrading PBX phone lines to Voiceover Internet Protocol systems allow sales teams to consolidate their calls, email and internet chat sessions into a single platform. With Unified Communications, sales reps can forward calls and messages to their smartphones and home offices. The goal is to empower sales teams so that they can always communicate as if they never left the office.
4.) Landing Pages And Analytics:
Similar to targeting prospects with the Facebook Pixel, sales teams can launch online marketing campaigns with separate landing pages for each member. Landing page analytics can also help to qualify and narrow potential leads. When the time comes to convert leads, analytics can help determine the best approach to nudge prospects with offers that will entice them to become loyal buying customers.
In the end, sales teams that do not make good use of technology tools are bound to fall behind the competitive curve. Sales managers should welcome any tech tool that can give their team members an edge, particularly at a time when prospective buyers are likely to be tech-savvy.