Former students dream to find a perfect job with multiple career growth opportunities. They study hard to learn all information that may come in handy in future, visit workshops and seminars, and try to build a profound understanding of their field of interest. However, when they start to look for a job, they face the challenges that they have never expected to encounter. Everything that they heard about their job was a lie: the theory did not actually give a comprehension of what should be done in practice, only what should be done in the ideal situation where a human factor is not involved.
The disappointment comes quickly: you start to understand that you've just lost time and gained nothing. However, it does not mean this knowledge will be useless. In fact, you will need it in future. Moreover, your future employers will notice that you are proactive and interested in personal development. Thus, you have an advantage over other employees.
Now the question comes, what exactly will help you to build a career of your dream? What recourses to use for that?  We've decided to analyze how to get a job or a career promotion using methods that are available to everyone, namely, the Internet.
Today, the Internet is perhaps the best place for self-development and personal growth. While someone uses the web just to check social media and chat with their friends, other people use all possibilities and opportunities that the Internet offers. They visit webinars and read books, take online courses and communicate with technical geeks to clarify the points that they do not understand. They even turn the Internet into a source of income. So, let us analyze how the Internet can help you with your career.
You May Study Marketing In Practice:
If you know how to promote business online, you can easily succeed in your career. Of course, the theoretical knowledge is not enough here, as marketing is the process of the permanent improvement and finding new ideas for a business. If you want to understand how the marketing works and what you need to do to promote your business online, you should better try it with your own business. Of course, not everyone has the possibility to run a business, but everyone may run a blog.
In fact, a blog is a small entrepreneurship. Using it, you may understand what the lead means, how to attract those leads, how to increase sales (or in your case, the number of visitors who are interested in your content).  You may use the results of your research in your work or present your blog to a possible employer as a part of your experience.
You Understand How To Communicate With People:
The Internet helps with the understanding of how to build a communication with people in the most proficient way. The communication skills are highly important in any sphere. For example, let us imagine that you want to build your career in sales. It is difficult to imagine that a person who wants to sell something has problems with communication. As Judge Ziglar once told, timid salesmen have skinny kids. You should never be shy talking to people and you should understand the ways of finding a common language with people whom you do not know.
How to grow your communication competence? Start with social media! If you know how to attract followers, you probably understand something in human psychology. Thus, you understand how to talk to them to get more benefits. If you have noticed that your competence is too weak, you should work on it. Investigate what people like, why they follow other people and what makes them feel the desire to click Add to friends button.
Of course, communication on social media differs from the communication in real life. However, it does not differ so much from communication that you need for sales.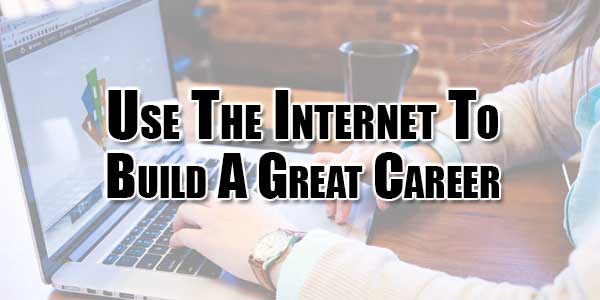 You Learn How To Tell Stories:
A person who wants to be successful needs to know how to tell stories. This advice is not always included in the list of basic tips for bloggers and entrepreneurs, as this is one of the advanced strategies for a success. Just imagine the situation: a person tells you that he had problems with his health and did not know what to do, but then he bought some vitamins and his life changed. He tells this story in details: you literally can see how his wife tried to help him but failed, how doctors could say nothing about his state, and how he suffered from pain and disappointment that nothing was going right. And then he tells you how his life changed. He became active again; he actually started a new life – now he spends weekends with his family riding a bicycle. You believe him, as you see his story. And now imagine that he tells you to buy those vitamins because they are good for health. Would you follow his advice?
The Internet helps you build effective stories every time you write a post on Facebook or write a description for Instagram photo. Check how people react to your stories and you will find out which of them are more effective in waking up emotions and making other people do something.
You Find People Who Can Recommend You For A Better Job Position:
Social media are helpful for students indeed. The matter is that today we do not actually need marketplaces with vacancies to find a job. Employers find you on specialized social media such as Linkedin but they can even find you on Facebook or, in some cases, even on Instagram. For example, if they are looking for SMM (social media marketing) manager, and they see that you have a perfect Instagram profile with thousands of followers, they can just write you in Direct to offer a job opportunity.
Besides, on social media, you communicate with different people who eventually can play a significant role in your career. They can offer you a job or recommend you to someone who needs a person like you. Today, the situations when social media help in career search better than marketplaces become a tendency.
You Use Internet Resources As An Advertisement:
Where do you keep your portfolio? For a designer, this is an important question. Days are gone when the designer had to bring printed portfolio or send the copies of the portfolio to multiple agencies. Today, they can use a link on their Behance profile. Writers can use their blogs as the platform to keep their portfolio available to send to the people. You can save presentations online, keep video records of your performances, and upload your recent achievements to your social media profiles. You can turn the Internet into the best advertising tool. And if you learn how to measure your success online, you can improve this tool all the time and eventually you will create a perfect image for your online presence.
In the modern world, the Internet can become the best platform for building your career. You can find there enough opportunities to raise your confidence and competence in different spheres, find the way to implement your knowledge in practice, and show your possible employers what you have already achieved. The main rule here is not to be shy and lazy, and do everything possible to reach the success that you deserve.