Since mobile is able let users connect to a wealth of information all from the palm of their hand, it is an essential element of a modern business to be properly prepared for mobile users. Any business looking to increase sales should be looking carefully at the opportunities created by mobile devices.
Mobile devices give you the opportunity to not only increase revenue, but your business will also be able to improve user engagement and develop a data program that can produce some very valuable insights.
Regardless of what industry you are in, most likely mobile is an important touchpoint for your customers already. Any business that is not properly prepared for mobile users is missing out on sales already.
Here are a few principles that can help improve your chances of success when implementing a mobile strategy:
Focus On Core Features:
I keep a Leatherman® multi-tool in my truck just in case I need one of its various tools at some point when I am away from my tool box at home. It performs a variety of functions but doesn't really perform any of them as well as a standalone version of any of the tools. The screw driver is there but it doesn't fit into my hand as well as a regular screw driver and it's quite short. There are some small scissors but they don't work particularly well when compared to regular scissors.
It is handy and performs the functions it is intended to, but when I am home and have access to my tool box I never grab it. I grab a screw driver or a pair of scissors instead. Why? Because the stand alone tool has a better user experience for me.
When it comes to mobile, you don't want to create an app that is a multi-tool. User experience is crucial with mobile apps so you will find that when it comes to applications, less is definitely more. When you start discussing your application, focus on core features and keep the main purpose of the app unobstructed for your users.
Be user-focused when evaluating features. What features will they use and how can you meet their needs? How does your application solve a customer problem? Eliminate features that users don't need as they will merely clutter up your application and reduce the quality of the user experience.
Once you have determined your core features, focus on streamlining use and improving the user experience for those features. If you try to do a little bit of everything, it often turns out that you end up doing nothing particularly well and when it comes to apps, doing one thing well is better that doing many things in a middling way.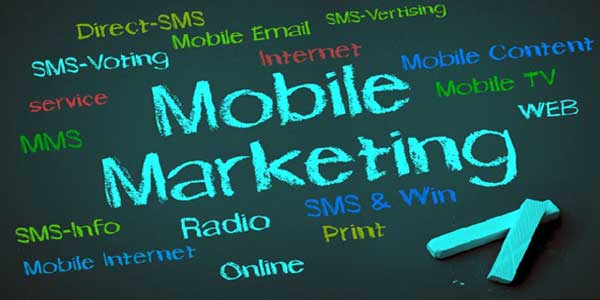 Focus On Your Users:
As you are planning, designing and developing your application it is important that you focus on your users.  Ask yourself and existing customers, why users would utilize your app and work to meet those needs. It is not only a waste of money and time to add functionality that they don't need to your app but it also reduces the quality of the user experience.
Consider how you will engage your user base. Do you have a plan for engagement? Do you have a plan to measure engagement? Just getting a download is not enough; you want users to use your app. Having a plan to engage your user base will help you create an app that gets used.
When it comes to users, it is important that you aren't just making assumptions about what they want, what their behaviors are or what their limitations are, you will want to test and verify everything. User research and testing will enable you to get to know your users objectively and be able to provide them what they want rather than providing them with what you think they want.
Have a plan to get feedback from your users as well. Many businesses forget to do this and are missing out on a valuable source of information. Make it easy for customers to give you feedback and it will help you improve your app and user experience over time.
Prioritize Effective Communication:
No matter how well designed your user interface is, if your communication and messaging is poor it will cause your mobile app to miss the mark.
Not only do you need to be concerned about the quality of your messaging but you need to consider the way it is presented to users. Given the small size of mobile devices and the fact that your users will usually be distracted while using your mobile app it is paramount that your messaging be designed in such a way as to be easily read or scanned. You want the visual design of your messaging to help users read your content easily.
Carefully consider the use of white space around headlines, copy, images and buttons, a well thought out and uniform layout with proper white space will make it easier for users to understand content quickly. Additionally, paying attention to details such as icons can help improve your mobile communications. Icons are very effective in the mobile environment as they provide a way to quickly communicate with users in a way that doesn't take up much space or clutter up your interface.
Test Your Assumptions:
For marketers it truly is an exciting time right now. We have many tools now available to objectively analyze our users and their behavior. But, oddly enough, most businesses don't bother to use them. Additionally, they don't even bother to collect valuable information that is readily available.
To develop a mobile program that will allow you to keep improving your mobile presence over time it is important to start a data collection and analysis program. One great example of a company that leverages data well is Nordstrom.  Nordstrom spends 30% of its capital budget on technology and is working diligently to merge their online and in-store shopping experiences. They are a leader in using beacon technology to help merge the two and they leverage big data to enhance customer experiences.
It is important that as you develop your mobile program that you are not building it based on assumptions. It is easy to perform surveys, user interviews, A/B tests and other forms of research to build a base of data that allows you to meet your users' needs.
Make It An Ongoing Process:
Many businesses that are new to mobile apps fail to plan ahead for an ongoing process of improvement. The first version of your app that you release is not going to be what you really want. Without letting users use your app for a while and getting their feedback you won't know their pain points and the bottlenecks in the app. It is important to follow best practices when designing your app from the start but you should plan on getting feedback from users to adjust the experience and improve your app over time.