Every industry has cycles and trends that are worth monitoring. Some emerging trends complete their full life cycle, while others lack the wherewithal to stay afloat. However, some other emerging financial trends within the telecom market, including the MLM market, have a few trends that are on the horizon and are worth monitoring. That way interested parties can take advantage of any opportunities that may arise within the industry and stay clear of any threats that may present themselves as well. Especially since Craig Wigginton, the Vice Chairman and US Telecommunications Leader of Deloitte & Touche LLP suggested that the telecom industry will experience both growth and innovation, as well as cause a disruption to any given industry. The following are five major trends that exist in the telecom industry today.
Broadband Connectivity & Mobile Devices:
Mobile devices and broadband connectivity are interrelated in a way that allows society to function in a variety of different capacities. In fact, they are the backbone to other trends that are taking place right now, such as mobile payments, live streaming, and Internet of Things. Most everything now-a-days is done through technology and mobile devices. That is why it is so important to find great services and look into different service feedback. That way you can make sure you find the best services for you.
Connected Things:
"Connected things" is experiencing growth, which will eventually lend itself to and better define loT, which is short for "Internet of things." IoT is comprised of a system of various interrelated devices. Including computers, digital and mechanical machines, objects, humans and animals, whereby data can be transferred to a network "through these things" without interaction between human-to-human or human-to- computers. In addition to being provided with the ability to transfer data to other networks, these things are also provided with a unique identifier which aids in the transfer as well.
An example of what is meant by "things" consist of the following:
A vehicle with built-in sensors that alert drivers of various issues
Farm animals that contain bio-chips transponders
A person who has a heart monitor implant device
These and other "things" are capable of transferring data through the use of various computer networks. This data can be retrieved from mobile and other devices.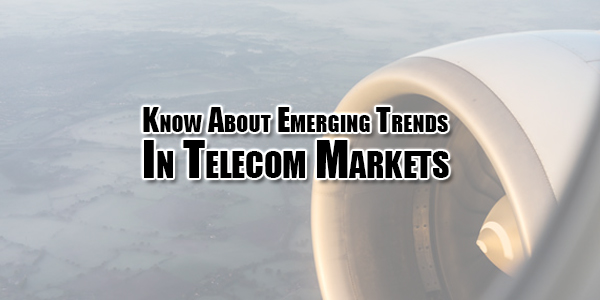 The Sale Of Network Equipment And Devices:
Because of the emerging trends associated with IoT indicated in item number two, this also lends itself to an increase in sales that are associated with network devices and network equipment that is required to process devices associated with Internet of Things. Companies will see a demand for these supporting devices as the trend for IoT continues to grow.
Public-Sector Digital Technology:
As "smart cities" continue to grow, consumers will acquire more of a demand for digital technology that makes it easier to pay for public services from mobile devices. Including services such as transportation and parking. And speaking of "smart cities" there's also a growing trend for municipalities to function more efficiently concerning tracking and monitoring their assets, security and city lighting systems.
MLM Computer And Telecommunications Technology:
Since MLM is more associated with identifying, attracting, training and maintaining distributors, the trend in this area has more to do with building and sustaining successful networks. Therefore, computer and telecommunications technology lends itself to trends related to:
Increasing and recruiting more distributors
Communication with distributors
Providing effective training and
Establishing an effective support system
These areas are all on the rise within the MLM Telecommunications industry.
To conclude, when monitoring these trends within the telecom industry, you'll be able to stay a step ahead of the game with respect to taking advantage of various opportunities and adding growth to your business as a result of these trends.