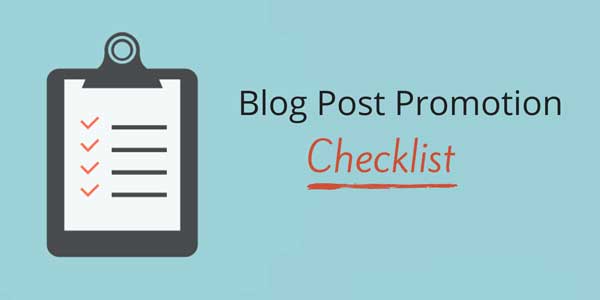 Actually, there is one thing not to love. It takes time – your time. And patience – your patience. As the old saying goes, "Rome wasn't built in a day," and neither will your blog traffic be. But if you are willing to give the time and have the patience, you can gradually increase your traffic with some key blog promotion tactics. Does it happen in a few weeks? No. In a few months? Some. Over a year or more? Yes. Here, then, are the blog promotion strategies that are proven to work.
Use WordPress And Social Media Plugins:
This is easy advice to give. But here is how you do this:
Set up accounts on Facebook, LinkedIn, Twitter, and Pinterest in the name of your brand name/blog title. If your business is home décor, and your URL is "homedecormasters.com, then your Twitter account is @HomeDecorMasters.
Get the WordPress plugins for all social media accounts you have. You can do a lot with those plugins, including automating tweets and pins and Facebook "teasers."
You've seen these. You access a post or an image, and you have options pop up to share on all sorts of social media. If you have the plugins, these will pop up on every post – you decide where to place them – above, below or alongside the post.
This is really not a lot of work – the plug-ins do it for you and it makes every post so easy for readers to share.
Extra Tip: While we're talking about plug-ins, a really affordable one is OnlyWire. It will automatically distribute your post to 49 sites, and the subscription fee is not bad (starts at $5 a month).
Find The Right Hangouts And Hangout:
There are forums and LinkedIn groups and, of course, Quora. You can put a link to your blog in your bio and signatures. But you don't stop there.
With your morning coffee, take about 1/2 hour to get on these boards and forums and read. Then you post comments and advice and solutions to the topics of conversation.
You can expect to get some traffic from this – it won't be explosive but it will be gradual in build-up. Plus, your name is getting "out there" as an expert, and as a "go-to" person. You have to be really consistent with this, so set aside that time every morning to get it done.
Yes, SEO Is Important And You Have To Do It:
This is an area that most bloggers believe is just too hard. Actually, blog promotion cannot occur without some efforts in this area. Think about it. There are over a trillion Google searches a day. Don't you want your blog popping up on that first page? Stop thinking that it is impossible, and start doing the things that will move you up on those page rankings.
Get the Yoast plugin on your WordPress. Not only will it evaluate your SEO tactics, but it will give you suggestions for improving them. And you will need to customize Yoast for your niche and reach. You can do that through this great step-by-step installation process.
You also want to be indexed on Google. And here is a tutorial for doing just that.
Moving up your SERP takes time. Be patient and stick with it. Be careful and very deliberate about your blog post titles – they have to include the long-tail keyword phrases that are most searched.
The World Of Link Building:
The concept here is to get links to your blog and to specific posts from other places than just your own social media accounts. When others link to you, that's a huge boost in blog traffic. Getting others to link to your blog happens when you:
Have content that people want to share with others
Take some initiative – find bloggers that relate to your niche. Reach out to them – offer to share your blogs – if you've got great content that is written well, they will publish you, and with every publish comes a link back to you!
This take time and research – but you can get some help from others who know how to do it – access people and blogs who are experts in link building – Neil Patel, Jeff Bullas, Moz.com, and so on. There's lots of expertise – use it.
Guest Post Still Works:
One of the oldest and still best blog promotion tactics is to post on other blogs – popular blogs in your niche or related niches. The more guest posting you can do, the more exposure you have and the more you begin to look like an expert. In this huge world of the web, you can find blogs that are a match for you on a daily basis. Get a hold of the administrator or the webmaster, find out the submission guidelines (most are listed on the site) and start submitting. Yes, you will have to write great original content and yes you will have media that engages, but, if you want the links that such posting brings, they you have to do it.
Every time you post on someone else's blog, you have access to all of that blog's visitors – it really is a question of exposure, exposure, exposure. And if you keep posting on a blog, you become an expert.
Find Related Social Bookmarking And Discussion Sites And Submit Your Blog:
Most people don't know much about sites like StumbleUpon. There are several of these (just Google "social bookmarking sites" and see). You can register, find the right category for your business and start sharing your blogs. Start with StumbleUpon, Digg, Reddit, and BizSugar. For some detailed guidelines about getting started with social bookmarking, check out this great article.
Find The Influence And Connect With Them:
Every industry has its gurus, including yours. These are people with solid reputations, people who are respected experts in their fields. Do you know who the influencers are n your industry and what they are doing online? Well, you need to find them, because chance are they have a strong online presence that you can tap into and become a part of.  Here is what you do:
Go to topsy.com.
Choose "influencers"
Type in some keywords for your niche – you'll get a list of names
Do some research on those people. Start following their tweet, blog, and LinkedIn and Facebook accounts. Jump in with comments, ideas and suggestions whenever you can.
Over time, people will begin to associate you with these experts and come to see you as one as well.
Look For Ad Space:
Yes, this may cost but it is less expensive than you think. You can access sites (e.g. BuySellAds.com) and search for sites that sell banner advertising in your niche. This is worth a try, and you can track if you are getting enough traffic to make it worthwhile. It works for some, not for others – you just have to experiment.
Build And Email List:
Make it easy for people to subscribe to your blog. When you publish a new pot, send an excerpt or "teaser" in an email with the specific link. This is a great way to keep readers coming back, and if they like what they read, they will share it.
Other Tips:
Use Instagram and Pinterest to post pictures of excerpts from your blogs
Create in infographic from a post, and get it up on Facebook, LinkedIn, Pinterest and ,now, even Twitter – link back to the original post
Hold a contest often with a decent reward. People can enter once they share your post. It costs contestants nothing to share something and, if the prize is pretty attractive, they'll do it. Every share on Facebook is just so much exposure. Hold contests often enough and people will begin to look for them.
This is a pretty comprehensive blog promotion checklist. You may have more to add. Please give us your ideas and suggestions in the comment suggestion below!