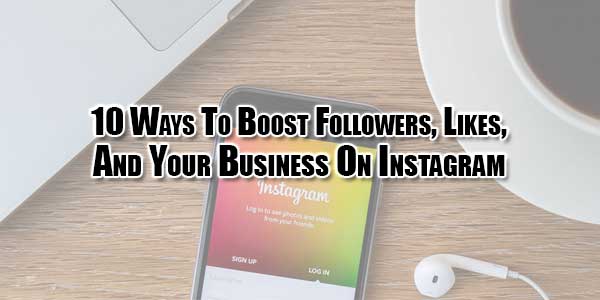 Like any other social media network, people who use Instagram as their marketing platform have to deal with this common question: "How do I increase my number of followers?" After all, Instagram is considered as one of the most commonly used platforms on the internet today. It's a fun and simple way to share photos and attract followers. In fact, there are 300 million users every day according to recent statistics, which makes the marketers all the more hyped at this growing number. If you are aiming for this, here are ways on how to attract followers and gain more likes:
Ways To Gain Massive Followers On Instagram For Your Business
Whether this is for personal gain or business purposes, gaining followers may take up time. But with effort and consistency, you will surely find qualified ones who will stay long term. To start, here are steps that you should follow:
1.) Have Several Posts Consistently:
According to Quintly, a social media analytics tool, those accounts with the biggest follower base make it a point to post 2 to 3 pictures or videos every day. Aside from letting your presence be known, you are also letting the viewers see that you are a legitimate brand. Posting consistently gives you air that you really are serious about the business.
2.) Include And Monitor Your Hashtags:
Hashtags are an important element on this site; with the right one posted in your photos, you will be able to expose your products and services to a wider set of audiences who truly are interested to know more about what you are offering. Just keep it simple, honest, and relevant.
3.) Get A Cosponsor Contest:
Find yourself a decent partner that can help with sponsoring. You can find partners who are also offering the same type of products and services. They can host a contest and ask the users to follow you as well.
4.) Promote Page As Much As You Can:
Promoting can be done in so many ways. Don't just settle in this platform alone. By simply letting your family and friends know about this can already help greatly. You can also provide widgets and links on other social media platforms.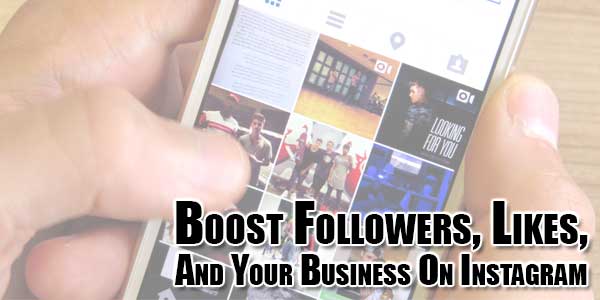 5.) Communicate With Your Followers:
Give some time to just hang around your account and simply enjoy it. Try giving likes, comments, responses, and follow others too. This would not only them acknowledge you, but you are also building a bond and a greater community on the platform.
6.) How To Get More Likes On Instagram:
Randomly posting does not usually mean a flood of likes. Most of the time, certain methods are followed to gain the interest of these users. Here are additional ways to promote your page and gain more likes:
7.) Use The Hashtag Method:
To support the tip mentioned above, using hashtags is an effective way to gain like. However, simply using one is not enough. As much as possible, put several hashtags that are also considered as popular. Examples are #cute, #love, and #me. Also, don't be shy to use #likeforlike or #like4like. This is a direct yet proper way to ask for likes.
8.) Apply Filters To Your Photos:
Treat your account like it's an art gallery. You should only post pictures that are worthy of sharing. To make your simple photos more appealing to the eyes, adding filters is a fast and easy method that improves its quality. Usually, people like photos which are pleasant to the eyes.
9.) Be Conscious Of The Time:
Even if you have the best photo to share, you will not receive many likes when you post it at the wrong time. Why not choose the time wherein people are mostly awake instead of doing it in the crack of dawn. The ideal time to post would be in midday wherein people are on their lunch breaks or are bored at work. You can also post at dusk just right after dinner time wherein people would conduct their leisure activities.
10.) Pick The Ideal Photos:
One characteristic of a perfect photo would be to make it sure that it's unique. You can add personal photos, views and destinations, and even your pets. Just make sure that it stands out.