Backlink building is the most vital part of off-page SEO. The modern search engine optimization is about to nothing without creating good backlinks. If your backlinks are not relevant, reliable or trusted to the search engines, you may be penalized. On the other hand, you are creating only backlinks and backlinks, but you are not checking how they are working. It is also harmful for your site.
Why You Need Backlink Checker Tools?
When any website links to your site or any page of your site from its website, this is called backlinks. Backlinks used to be one of the most important parameters for high page ranking and better keyword ranking. However, with time, Google demoted the priority of backlinks and added more signals to rank a website.
1.) SEMRUSH:
SEMRUSH is a tool that I have been using for almost two years, and with the new features they are adding, it is becoming a highly robust SEO tool. SEMRUSH has an extensive database that is updated daily, allowing you to check accurately your website's backlink status.  Here is a screenshot of their main page, where I'm checking the backlink status of my blog.
2.) AHrefs:
Ahrefs is the best tool in getting a backlink analysis of a competitor site or any site. It has been the winner of the test conducted by Matthew on one million domains for backlinks. Aherfs is recognized by its up to satisfaction consumer support and detailed analysis. Its free version works for only three analysis while a fees of $79/month is charged to use the backlink checker tool in its full glory. For a free analysis just go to the home page and type the URL of the website whose total backlink analysis you wish to do. Other prices and packages are as shown here.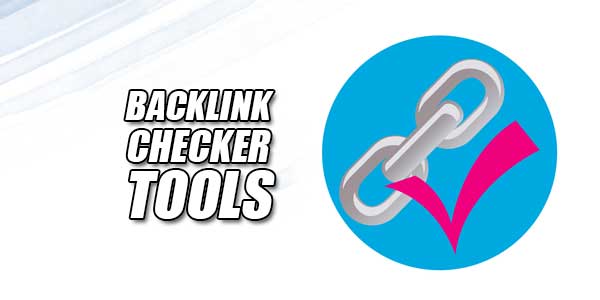 3.) OpenLinkProfiler:
OpenLinkProfiler is one of the latest additions to the list of free backlink checker sites. This is a completely free tool that allows you to check the freshest backlinks (and all other backlinks) pointing to your site. You can also export 1000 of the freshest backlinks in .csv format. This tool is probably the best completely free option available for checking links to your site.
4.) Open Site Explorer:
Open Site Explorer is a great tool from moz.com and when a product is from Moz it has to be good. They help you to see who is linking to your competitor site filtering the report through domain authority, and anchor text used.
5.) MOZ Tools:
Get to know our all-in-one link building tool. Link Explorer replaces Open Site Explorer with a new set of link analysis and competitive research tools, powered by a brand new and robust live link index.
Over To You:
Being an SEO makes you different from a guy doing the same stuff. There are millions of ways of optimizing your site for search enginesand each SEO analyst has his own set of methods.