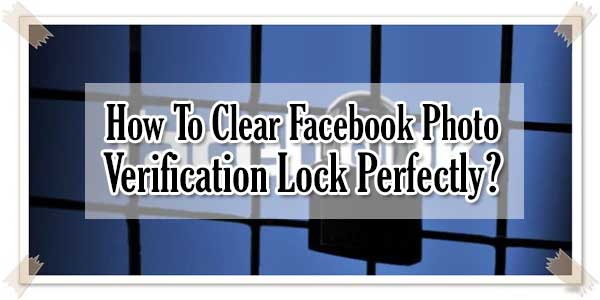 Facebook photo verification is the biggest problem in Facebook that is hated by Facebook users. Sometime Facebook block the account without any solid reason and give it biggest hardest verification step that is Facebook Photo Verification.
Facebook Photo Verification is actually a step where Facebook pic some images that is by you and your friends and then ask you that who is in this pic. Now if you have hundreds of friends then it is impossible to remember everyone that who is in this pic because those images are not there profile pics or personal pics. Facebook pick and wallpaper or any product images too and ask who is in this image?
Now nearly everyone have many friends and in social media every friend is tagging other in his pictures. So it is impossible to remember that the pic that Facebook is showing is uploaded by Who and who is in that pic? So this process is like a dead end of your Facebook account but don't worry. Here we have some ways to take your and your account out from this easily.
How To Clear Facebook Photo Verification Lock Perfectly?
So when you will get notice after login to your account that your account is locked and need photo verification then go for it.
Step 1:) Click "Continue" on Please Verify Your Identity page.
Step 2:) Enter Cpatcha and then click "Continue" on Enter the Text Below page.
Step 3:) Click "Start" on Please Complete a Security Check page.
Step 4:) Now there it will show you some pic and then ask you to Enter your friend name and them them that who was tag in this pic? (There sometime they will give you also some friends name and you only have to choose the correct one from them.)
Step 5:) If you don't know that who is in this pic then click I'm having trouble with this step link.
Step 6:) Here you will be redirect on Confirm Your Identity page.
Step 7:) There you have to click on submit a request page.
Step 8:) After going on new page, Enter the required data there that Facebook want and click Send.
Step 9:) Now wait fore few days and keep checking your email account that you added in Facebook while creating.
Step 10:) They will personally contact you and open your account.
Tip:) If you are not getting some friends name to choose the correct one from them in Step 4 then you can try Facebook Android Apps. There they will must give you the some option to choose and chose the right on if you got that. This tip is for those who nearly have known that who is in this image and want confirmation.
Last Words:
This is it what we have to fix your problem. If you got your account back then congo. So if you liked it then share it and if you have any quires then feel free to ask us. Leave your feedback in our comments also.