Backing up your essential and official files, information and other sophisticated data is a highly recommended for the office, where data protection is important. Today, it has become lot more easier to protect data and take backups using the top-tier backup software tools and programs. In fact, it only takes one hard drive to crash and you could lose all your data, files, information and documents, which can harm your company and its overall growth. Most of the organizations deeply dependent on its information and they protect their information as their asset; this is the reason it is vital to protect data at any cost. Today, everything is on the digital platform, this also make it important to protect digital information.
From simple pdf documents to work file, from digitally stored photos, music, movies financials to the balance sheets, it is required to take backups as soon as possible to ensure safety, strength and services. Today, there are several online backup tools and providers to choose from for the backup storage. This is the reason selecting the right vendor is a difficult decision. However, it is easy to read the reviews, tips, guides as well as features of the specific tools to find the best online backup provider that can conveniently suit your evolving backup and recovery requirements.  You may need a certain amount of storage space or have a cost budget to have the same.
EaseUS Todo backup software tools allow you to efficiently synchronize all your files/documents and stored information across your computers as well as devices for great safety. You can flawlessly link and align your vital digitally stored files across multiple computers. At the same time, you can decide which files and folders you want to sync/align and select the position where you want to sync them to. You can easily upload your files/information/documents to be synced to other devices. This makes your data highly protected and in a systematic manner. With the help of Todo Backup , it has become easy to take backup & restore system for home & home office & small business.
It simply offers you access to all of your backed up documents from the intended device with an internet connection.  Tablets, PC's, Smart Phones, Laptops, and more all give you access to your files at anytime and from anywhere. It also removes the need for flash drives or other storage devices.
Remarkably, you can share files/documents and folders anytime. It gives you an option to share your files and folders between friends, family member. It shows the best example of collaboration. In fact, it is very important to keep the files safe and secure and encrypted it using a 256 bit secured socket layer encryption.
One of the best advantages is that you can take block-level backup through a special method. You can take backup of the blocks of data instead of the entire file. It is also an efficient and flexible way to take backup of the stored data.
EaseUS Todo Backup Free is designed to be an easy-to-use program. It simply provides helpful wizards for backing up as well as restoring. The backup wizard essentially lets users to create a new backup job by selecting easy to use buttons. These tools are engineered to render different types of backup to choose from as per the business need. Most of the businesses take backup of the files/documents very seriously and need different high level of backup tools. Backup tools providers offer different systems from full backup, differential backup, incremental backup and mirror backup as per the evolving needs of the businesses.
Most of the time, modern businesses use smart backup options that allow them to automatically chose the backup type in order to execute for optimizing backup speed. You can set extra actions to perform before and/or after the backup execution. It is known as smart because it takes minimum amount of time to take backup and can be easily synched with the recovery modules, which is a very complicated task. It also keeps the most file versions without exceeding the allotted storage space.
FBackup is a free backup software tool that you can use to backup essential data. It supports automated backups to local, external or even network drive. Most of the data managers use FBackup for their companies. FBackup will automatically run the backup at the scheduled date, so you have the benefits not only of having, your data shielded, but you'll also save precious time. It is the best option to consider and flexible too. You will get an email of success, error and warning notifications as per the current status of the backup. Its extra or you say additional options allow business owners to attach the backup log file and send the email to several addresses at the time for greater transparency and flexibility.
For better operational ability, flexibility and efficiency backup tools creates an exact copy of files and folders selected as sources. It gives you the option to compress files individually as per your needs. Furthermore, you can also go for encryption that can be used easily so that each file is encrypted and protected at the same time.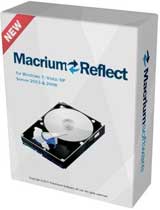 Macrium Reflect also provides ultimate features from disk imaging to cloning. Modern free backup tools or programs will keep the resulting backup files in the best format. By doing this, business owners will be able to restore their data if they have their backup program installed. They can smartly create standard zip files and use a backup catalog in order to keep track of new files. This ensures complete compatibility with any other backup program or tool. Macrium Reflect also provides ultimate features from disk imaging to cloning.
People often rely on the BackUp Maker as it stores your data and offers an intuitive operation. It simply helps you to protect your valuable documents.  To ensure that your sensitive data remains shielded – BackUp Maker offer a highly secured encryption system. To make sure your data is safe you only have to schedule it to run backups automatically. You can easily save money by using these advanced for of backup tools. These are also freely available in the market for various applications. There are different editions and versions available, each suitable for a different category of users from business owners to individual users. This will simply save your money since you buy the edition that you require paying only for the features that you will use. You will also get free updates for your tool from time to time for ease and compatibility.
Comodo Backup:
Comodo Backup is the hot favorite among medium business owners. Comodo Backup will find and categorize all your music, videos, photos and mail so you can start copying what's important to you. Therefore, if you want to keep your files, information, documents, photos, PDFs or other financial or business related important documents, then you must select modern free backup tools or software applications for your use.