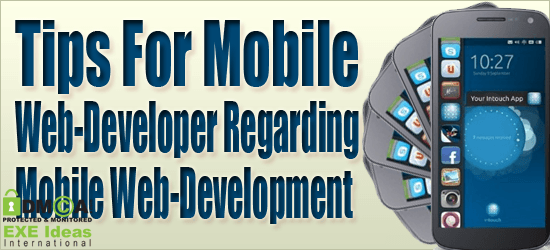 According to the some calculation, over 5.9 billion users are using mobile phones and more than thousand users are added every minutes. From above users, 20% of users are browsing internet through their mobile phone. Because of such reason, professionals are predicting that mobile Web browsing becomes incoming paramount Internet platform. There are many Mobile Website Design Service providers that already put their step forwards to deliver excellent website to their clients. Recently, mobile websites become fashion for the business, but it is predicted that it becomes necessity for new internet standard. Million of WAP (Wireless Application Protocol) mobile users are browsing the Internet, so it is much compulsory for developers to make effort to develop mobile site. Business gets online identity with website around the globe.

Users are not taking much help of laptops or computers, as Internet-enabled smart phones are available in the market. The demand of mobile web developer has risen as mostly people are using smart phones for browsing internet. Although, mobile users are not interested to explore whole website through their mobile phone as it loads a lot. They are just exploring to catch essential information. Many developers are not implementing certain criteria for developing websites as a result the website's performance getting decline. Through this blog, mobile website developer will get an idea regarding how to create attractive mobile web development.
Modify Website According To Screen Dimension Of The Mobile Phone:
Basically, there are four different sizes of screen dimensions such as 128 x 160 pixels, 320 x 480 pixels, 176 x 220 pixels and 240 x 320 pixels. While developing website, mobile website developers india have to carry out some research on screen dimension and modify site accordingly. Make sure to develop site linear, simple and basic. So, phone users can browse easily.
Don't Mixes Up The Markup While Web Application Development:
Mobile web application development can be done through two different types of markup languages. In earlier versions of mobile websites, Wireless Application Protocol is used while in WAP 1.0 protocol, Wireless Markup Language markup language was used, which is one type of XML markup language. XHTML language replaced the WML at the time of the introduction of WAP 2.0 protocol. But, there are still some low-cost devices available in the market that has WML browsers.
Keep The Web-Design Features To The Negligible:
Good-looking and big website consist basket of features that enhance its usability and performance. So, mobile website developers have to make sure that site doesn't get crowded. Even, while developing site, developers also keep eye on certain points like hyperlinks, a shorter navigation bar, etc. Make sure to avoid using of many images. Develop payment option without many steps, it helps users to do online shopping hassle-free.
Go For Proper Domain Name:
The success of a mobile website is also determined by the selection of domain name. An inappropriate chosen name results into less traffic as visitors doesn't remember your website name. So, be careful to choose website's domain name.
Validate Your Markup:
As there are many visitors, who are using low speed Internet connection for browsing internet while traveling, so it is must for mobile web developer to validate the markup language while mobile website development for rendering web page perfectly.
Determine Visitor Properly:
While web application development, it is essential to determine visitor type. There are three types of visitors such as casual surfer, repeated customers, and urgent visitors, visiting the website. For different type of visitors, you have to optimize your website's content accordingly. As a Mobile website developers, you should carefully add content while development, if your visitors are casual, make sure to add engaging content that brings them back to client's website while for repeated visitors, add some interesting and latest content. For urgent visitors, add some optimize content that can find with single click.
Considering above tips, developers must have to develop website precisely so to give best exploring experience to the visitors. After completion of development, developers must have to test website before delivering it to the admin for making sure the success of the website.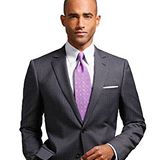 About the Author:
Stan Kemp is a professional mobile website developer, who is working with a specialized Mobile Development Company from last 7 years. He has special expertise in mobile website development, and he also love to share his knowledge by writing some blogs and contents. For more info on mobile development and mobile website developers, contact Mobile Development Experts.