Michael Cusumano has aptly defined digital platform strategy, in his book Staying Power, as one that inspires technological innovators who are not an integral part of an organization to design complimentary products that are compatible with the organization's platform.
Why Businesses Should Opt For A Digital Platform?
Digital is the buzzword and a by-product of the internet penetration and rapidly developing technologies that are taking the world by storm. Digital technologies have introduced a phenomenal transformation in popular business models, and have been playing a crucial role in enhancing value for organizations. According to Infosys, 80% of businesses find the digital platform easy to use and convenient, while 75% opine that it will play a crucial role in meeting their present and future marketing needs. Digitalization requires businesses to have a deep insight into their target audiences, understand the market and formulate digital strategies from the available platforms to ensure the desired reach.
The rapidly increasing complexity in the current business ecosystem calls for making the most of the available opportunities and countering the threats and constraints through digital platform strategies. An effective way to evolve and grow a business during the age of digitalization has been perfectly summed up by Don Scheibenreif, VP and renowned analyst, during his session at Gartner Symposium/ITxpo in early November 2016 at Barcelona, Spain. "To engage and manage business ecosystems, organizations are creating and integrating with a digital business platform to share critical assets."
The proverbial product wars, better known as building a better mousetrap according to popular industry parlance, is passé.  In the current scenario of widespread digitalization, the competition has seen a major shift from product to platform. Concentrating on selecting the platforms and following a well thought-out digital platform strategy are indispensable for incremental business growth of every organization. This is because a digital platform serves as an effective medium for organizations to collaborate with other businesses, create more products and services in collaboration and add to the value of both businesses.
How A Digital Platform Strategy Matters To Businesses?
According to Harvard Business Review, cloud, social and mobile play a transformational role in defining the immense relevance of platforms in the digital transformational journey. The cloud offers an effective infrastructure apt for production, enabling organizations to create content and applications that can be seamlessly accessed globally. Social media helps in connecting with the target audience and receiving a thorough understanding of them through social listening. On the other hand, mobile technology allows users to connect with their organization's global infrastructure, irrespective of the time and location. Advanced technology has made it a reality for organizations to reach out further to their customers. This helps in building a global network that enables business growth through contribution of content and purchase of products.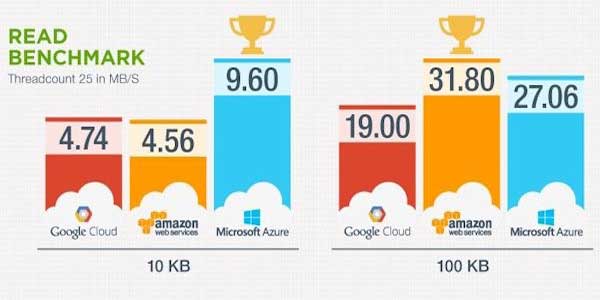 Key Digital Platform Strategies:
Harvard Business Review enlists the following three distinct strategies that smart organizations follow while formulating an effective digital platform strategy are:
Connect – The effectiveness of a digital platform strategy is determined by its shareability, possible only through relevant communication that the target audience can relate to
Gravity – Strategies that not only attract the attention of the targeted consumers but compel them to gravitate towards the business products takes organizations a step closer to adding value to their business
Flow – A smooth flow between the organization and its partnered businesses aids them in creating value, which is mutually beneficial.
Smart Platforms For Digital Strategies:
Selecting a platform that is suitable for the unique requirements of an organization and its partners is also an indispensible part of digital strategies. These are the digital platforms that some leading digital businesses opt for:
The Matchmaker – One of the most preferred platforms, fosters the flow of value by establishing connections between businesses and their customers. It captures rich data that enhances and strengthens connections between businesses and customers, and leverages the data for the benefit of the organization. While retail e-commerce websites like Amazon match purchasers to products based on their browsing history and product searches, Google matches demand and supply of online content.
The Magnet – It attracts customers to the platform by creating a pull through the strategic channels of social media, based on pricing models, incentives and other critical business factors.
The Toolbox makes it easy for customers to plug into the platform and in the process, creating a connection and enabling interaction among them. While YouTube offers its audience the rights to host videos, Apple provides developers with the access to OS and underlying code libraries.
Organizations can focus on harnessing one or more platforms from these to meet their business goals. While AirBnB opts for both Matchmaker and Magnet; Facebook not only focuses on Magnet and Toolbox, but is also working towards building its ability for Matchmaker.
The Forerunners Of The Industry:
In the current age of Digital Transformation, some distinguished IT organizations have been playing the lead in adopting and adapting to digital platforms to offer just what their customers want Business giants such as Microsoft, Apple and Google have been the forerunners in experimenting with digital platform strategies and are now masters in their own fields. Microsoft, Apple and Google, and now Facebook too, have their own Application Programming Interfaces (API) that enables others to design applications that adopt their products.
For instance, Amazon Kindle has redefined the traditional habit of reading and introduced it digitally through ebooks. SmartInsights indicates that the digital giant has been increasingly drawing more readers than paperback books since 2011, gaining a competitive edge in the traditional paperback market. Digital platforms have enabled Apple to capitalize on this situation by making Apple iOS devices and PCs compatible with Kindle Apps. Why Amazon is consistently a forerunner among leading cloud players is because it has been in this industry since 2006. As Business Insider reports, organizations like AirBnB and Netflix, which previously ran only small apps in Amazon Web Services, have decided to adopt the latter as their core digital platform strategy. They have realized that collaborating with Amazon is integral to their incremental business growth.
According to a series of tests conducted on Enterprise NAS storage organization by Nasuni in May 2015, Microsoft's Azure Blob Storage topped the list of esteemed Cloud Service Providers (CSP), Amazon's S3 came in as a close second and Google's Cloud Storage a distant third.
With each of these digital organizations constantly upgrading their digital platforms, it will definitely beinteresting to keep a close tab on their future digital platform strategies.