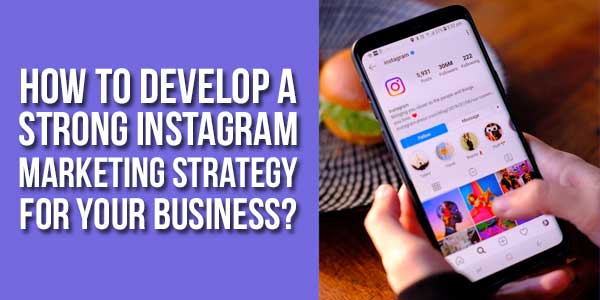 Global internet usage has crossed beyond 4.6 billion people and half of the world uses social media platforms and this clearly implies the current situation and the need to develop a strong social media strategy to reach your target audience with much ease. You need to create brand awareness to attract more customers for your business besides just posting new content consistently and regularly.
In this article, you will get to know how to engage your target audience and boost your business on Instagram.
Set Your Goals:
Before heading with marketing your business on Instagram, you need to first set your goals and determine what you exactly want to achieve with your business Instagram account. Different marketers might have different goals such as:
Establish brand awareness
Get recognised as an industry leader
Increase brand loyalty
Entice more followers for your account
Gain more website traffic
Boost leads and conversions
Skyrocket sales
Improve return on investment (ROI)
Each of the above-mentioned goals requires an entirely different set of actions to be performed. For example, if you are looking to establish brand awareness, you can start uploading appropriate thought leadership videos that portray the expertise you hold in your industry. This greatly increases the trust that customers have in you and people might start purchasing your products from your store more frequently.
Brands with a focus to increase ROI can create Shoppable posts to achieve their goals. While building your marketing strategy, you also need to enlist the tactics that you need to follow alongside to accomplish your goal. As a next step, set key performance indicators (KPIs) for each goal to measure sales, followers growth and engagement levels in terms of likes, comments and shares. Setting up these KPIs is more crucial to measure and further improve your progress.
Carry Out Research:
Taking time to collect up to date research data in your niche plays a vital role to boost your Instagram marketing strategy by helping you make the right and informed decisions with your business. When you skip out to do this research, the tactics that you enlisted while setting goals might fail to work as you anticipated. There are two key aspects that you need to research: customers and competitors. Knowing all statistical information about your customers is a great way to keep existing customers and entice new customers hence ensuring brand presence. Age, gender, location, language, marital status, buying patterns, online behaviours, interests and hobbies are some of the important information that you must know about your customers to make your marketing strategy better.
Speaking about competitors, just glance at the content strategy your competitors follow, the way they use the latest Instagram features like reels, stories which is the best way to identify new opportunities in your niche. To be deeper, you can observe much in detail like the other social channels they use for cross-promotion, etc. If you are struggling to get enough engagement, you may see the kind of posts that your competitors have gained the most engagement. By posting the same kind of content with your added style, you can definitely boost engagement levels for your content. Implementing new content strategies might take some time to get traction when you can get automatic Instagram likes monthly for your recent posts to get lots of people to watch your content and acquire further organic engagement.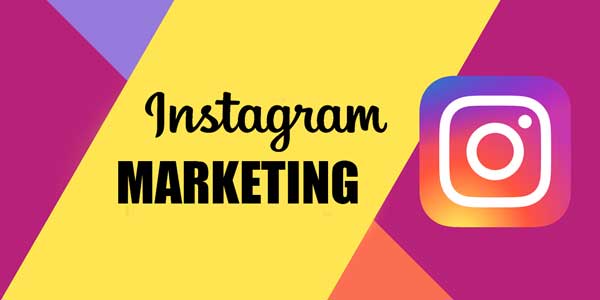 Be Updated With The Trends:
Social media trends are ever-changing and it is necessary to be in line with the trends to remain at the competitive edge and retain your customers permanently. Instagram launched Reels in response to TikTok's short videos. Creating challenges for your followers and starting to cross-promote those challenges in other social media channels are excellent ideas that should be a part and parcel of your Instagram marketing strategy. Or just head on to produce and upload more video content of various kinds such as tutorials, how-tos, interviews, vlogs, webinars, testimonials, Influencer takeovers and company culture videos and so on. Publishing video content increases the audience for your content and followers for your profile.
Create Good Content:
People will engage with your brand only when you create and upload awesome content to your feed or stories or reels. Identifying the questions that your customers might ask you and creating content that answers precisely for those questions is an excellent Instagram marketing strategy. Finding the best keywords through keyword research and reformatting your social media blog posts accordingly can improve your ranking and generate more social media engagement simultaneously. Posting different content formats like polls, quizzes in stories and sharing user generating content in regular Instagram feeds are great ways to boost engagement hence making the most of brand trust.
Schedule Content:
Unlike manual scheduling, making use of third party scheduling tools can help schedule your posts in advance and be organized. By determining the best time to post, and what content to post daily, you could appear to your audience such that you post content regularly and consistently.
Use Hashtags Wisely:
Hashtags allow you to expand your reach through every content you upload. Take a look at your competitors' hashtags to see which of them are most effective. Branded hashtags are a more powerful tool to make people recognize and mention your business elsewhere. Using hashtags for your user-generated content can make your content go viral and make your profile more noticeable.
Stay Authentic:
Being authentic and transparent by posting behind-the-scenes content can make your Instagram marketing strategy stronger and makes your brand-customer connection closer. When you prove to your customers that you have no secrets to hide from them, you are just there on your way to brand loyalty and long term customer growth and increase your ROI.
Wrap Up:
Reaching more customers online and retaining them loyal to you is quite a tough task these days.  With the above-mentioned tips and your innovative ideas, you can expand your reach and get more people to engage in your brand. Nevertheless,  a strong Instagram marketing strategy is all that you need to boost and maintain your presence on Instagram.