As every blogger want to increase there blog traffic through whitehat process but some time he fails to fulfill this target. But now you don't have to worry about it because this time we are sharing top 5 steps to increase your blog traffic that we are using too. Through following these steps you can easily see the difference in your Organic traffic. So here are our top 5 step[s of pro blogging below.

Step-1) Killer Blog Post:
You should assign one hour to research and write a killer blog post that should be the foremost vital content which can boost your blog. You don't need to write a killer blog post each single day. If you're new, ensure to write a pair of killer blog posts per week. Slowly, decrease it to one killer blog post a week. so the 2 hours that you're getting to pay will be for the killer blog post.
Don't get exhausted… Have a cup of coffee once you're doing all your research…
Basically, you need to spend 6 up to twelve hours of work for your killer post. If you don't have any clue what killer blog posts is concerning and how it differs from normal blog post, carefully check out the explanation.
Killer blog post is a long well-structured content that is very important in delivering extraordinary information for your potential visitors. Let's say, you have got an android jailbreak blog, for instance, you may write a blog post with "Top 20 Free android Jail breaking Resources". Here are some great points for killer blog posts:
Create a listing of android jail breaking resources (i.e. free tutorial, step by step guide).
Write an in depth guide to show android users to jailbreak their android devices to use great features and apps.
Provide solution for android users for the issues they encounter.
Write a deep analysis on android jailbreak ways and add great value for your visitors.
The killer blog post ought to attract your visitors and encourage them to share the great data along with his friends.
Step-2) Communication:
Communication is very important, particularly once you're new to blogging. pay an hour each day for the subsequent communication tasks:-
Interact with the authority bloggers within your niche via Facebook, Twitter, email or Skype.
Write top quality comments on authority blogs of your niche.
Link to other bloggers post at intervals your niche through your blog post.
Always keep in mind the most purpose of communication is to create a genuine relationship together with your competitors. Never ever approach alternative bloggers simply because they will assist you to promote and advertise your blog.
Approach your competitors for the quality work they produce and suppose however each of you could grow your blog together with mutual understanding.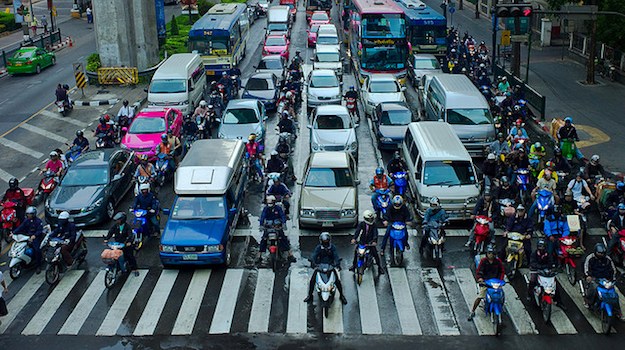 Step-3) Viral Selling:
Ok you're done with your killer blog post.
How are you getting to get it across the internet and make it viable for your visitors?
The first factor is that the promotion of your killer blog posts. Whenever, you're finished your killer blog post, ensure to push them for maximum exposure.
Notify the blogger at intervals your niche about the blog post through email, Facebook or any desire social network.
Get your similar friends to share your killer blog post via Twitter, Facebook, LinkedIn, Pinterest and alternative familiar social networking sites.
Post the excerpt of your article on forums and social groups.
Just spend around thirty to forty five minutes on this task. If you have got beyond regular time left, concentrate on search engine optimization and social media optimization to promote you whole blog rather than emphasizing on your killer blog post.
SEO in 2013 emphasizes additional on the quality of content and back links. If compared to the previous years the importance of content enjoying a big role in year 2013.
Step-4) Create Normal Blog Post:
Do you think killer blog post is enough for your blog? You're absolutely wrong. Normal blog post is as vital as your killer blog post because it boost your blog. Normal blog posts have to be compelled to be scheduled to be revealed systematically in between your killer blog post. For an example, you're posting your killer blog post each Friday; therefore you'll be able to post your normal blog post from Monday to Thursday.
How to get concepts for your normal blog posting?
Write about the most recent news in your niche.
New tricks and techniques that you just have learnt recently that might be useful for your readers.
Create a discussion blog post wherever your readers can share their opinion with comments.
For a standard blog posting you'll be able to spend around 45 minutes to an hour.
Step-5) Power Of Comments:
Most of the time I have encountered blogs wherever the author never ever interact with fellow readers through comments. Commenting on your own blog shows your readers that you just value their opinions and suggestion which can increase your reader loyalty. So what you wish to try and do now…
Take Action. Start working on your blog and schedule it the right way to increase your blog traffic. Always remember that Killer blog Post promotes and leverages your blog and normal blog post can create diversity in your content and keep your fellow readers engaged.

About the Author:
This post is written by Chaitanya Nandigam, a passionate blogger and content creator who works for Emblix solutions. This is a fast growing SEO Service provider located in Hyderabad specializing in search engine optimization.