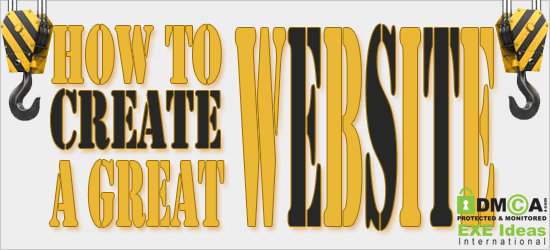 Though there are not any hard and fast rules to create a website with fantastic features that tempts people visit your site again and again, sticking to some key tricks would be beneficial and rewarding. In fact, most of us come across tons of websites each and every day; but, how many websites stick to your memory at the end of the day!

Only those with fabulous colors, navigation features, layout, appearance, etc. How many of us fail to remember the outstanding websites of top brands like "Sony," "Ford," "Apple," etc.? What special ingredient they add to make their websites look pleasing and alluring? Well, these top brands didn't try anything very new or indifferent. But, just analyzed their business goals and designed their business websites based on that, which still makes sense to visitors. Here, I'm going to reveal what tricks these brands followed to make their website designs invoking and sensible.
Significance Of Websites:
The world we live in belongs to digital and it is the bits and bytes that rule the roost today. As an online entrepreneur if you want to make the best out of Internet, obviously you have to come up with a fantastic website. It is the website that carries your entire business and presents it in front of a huge mass of people. So, it is a must to come up with a sensible website with adorable features to keep the people guessing and thronging to your site.
The following tricks adopted by top brands could help you design a high-quality website with fascinating features.
Concentrate On Business Agenda:
Before heading off to a web designer for designing your website, you need to understand what your business goals are. Designing a website that is nowhere related to your business would slim the chances of profits. So, understand what your business is and who your target customers are before proceeding. It may sound uninteresting to many, but it is a great strategy to garner visitors. And this is what most successful companies accounted for!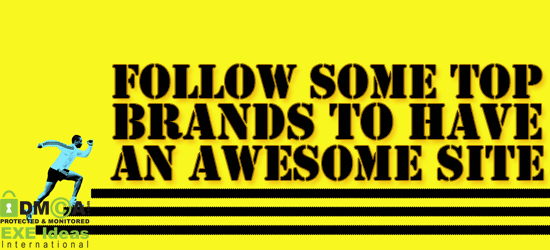 Stand In The Shoes Of Customers:
The reason for top brands like "Sony," "Ford" to come up impressive designs is they exactly knew what their customers need, feel, and think when they visit their sites. For instance, a person visiting Sony website would look for a product, say Camera. He obviously wants to know what kinds of cameras are available, is there cameras for everyone, novices and pros, etc. Once he finds the camera, the next thing that would flash in his mind would be comparing the model, features, and pricing with other models.
This is what Sony tried and tested for a long time and designed a website that offers solutions to almost all queries of customers. This is the reason why Sony is still celebrated as one of the popular brands! The website of Sony is designed effectively which helps visitors a great deal in searching and finding whatever they want, without any fuzz. As customers are the kings of any business, designing a website with outstanding and easy-to-use navigation features is the ideal choice to improve business.
Create Difference With Innovation And Uniqueness:
Another important aspect to be accounted for while designing a website is uniqueness with difference. No visitors like websites with look-alike features or designs. For instance, incorporating beautiful content visualizations to your home page could add more spice to your business. Everyone loves images as they are easy to read and digest. In fact, images are proved to be the fastest and best means for taking your business to wide range of visitors. An image has the ability to convey million things compared to a 1000 words text! So, add some to your home page to impress online customers.
Apart from visual content, add testimonials on the front page to amaze people with the quality service rendered by you and rich customer base you possess. Looks interesting, right? Of course, it will be as the website of top brand "Rdio" is designed exclusively in this fashion! It is the innovative idea and uniqueness that have enabled Rdio to pull up an outstanding website flooded with plenty of visitors each and every day.
Stay Focused On Product Page Layout:
Though each and every page has to be given equal importance for coming up with a brilliant website, the major focus has to be on the product page and its layout. Everyone knows how important a product page is for their business! A well-built product page with easy-to-use navigation features will reduce the onus on the visitors while searching or purchasing a product. And, this is what visitors really want! If you want an excellent example of such a well-built high-quality product page web designing, peek at the product page of "Apple." By now, you could evidently realize why Apple's website is making waves worldwide!
Design Pages With Swift Access:
A website with best visual elements and speedy access will be a runaway hit amidst huge mass of people. In fact, it is quite difficult to come up with a website with scintillating visual elements accompanied by high speed. But, "Adidas," a top brand, is able to pull up one with ease. Of course, they invested a lot of efforts in order to achieve that! If you want to experience what I have mentioned above, visit the home page of "Adidas" website and you'll get it!
All the points that I have discussed here are some powerful strategies followed by top brands. To sum up, I just want to emphasize how to think differently in order to come up with a website addressing the needs of customers thoroughly. All the top brands are at it. And if you are able to inspire from them, you could join the bandwagon of top-notch companies ruling the internet with ease!
About the Author:
This article is contributed by Krish Kash, content expert providing technology solutions on Magento Hotel Reservation System Software. His other areas of interest include SEO, SMO. Follow him for above-mentioned technology-related issues and solutions.