When launching your startup business, you are undoubtedly preoccupied with the facility, the product or services, and reaching your customer base. However, from the beginning, you should give careful attention to your records and documents as they represent legal and commercial transactions that could be needed later for taxes, customer service, or product safety.
Keep Detailed Records:
Don't trust your memory to keep track of your business dealings. Busy people struggle to maintain daily operations without the challenge of individual transactions or the company's finances. Use professional documents that you can design yourself for basic records of purchases, sales, inventory, reports, employee information, and tax documents. Ideally, your records should document every penny you spend and earn from the business. Record-keeping is an essential function of operations.
Distribute Forms As Needed:
In addition to tax documentation for employees' income, earnings, expenses, and deductibles, you need to count inventory periodically and meet filing obligations of various business forms, such as county or state permissions and licenses, depending on the type of company you operate. Customers require expenditure receipts as well as refund slips when warranted. All of these different types of forms should be issued and distributed to customers or government departments that require them.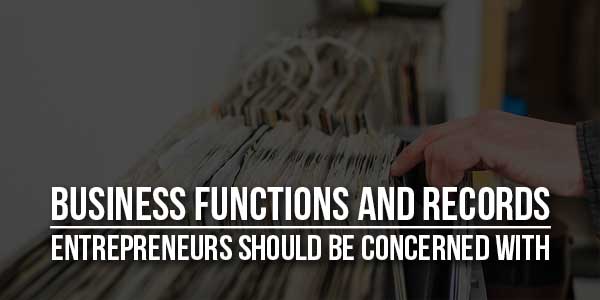 Organize A Filing System:
Most businesses maintain both a digital repository for company records and certain kinds of print documents. Both sets of forms should be organized in online and paper filing systems with cross-referencing so that everything can be found when needed. Avoid the stress of not being able to find the forms you need when a government official or an irate customer is waiting on the phone or at the door. Know where everything is and how to quickly access every form by setting up a system of record filing that is easy to navigate, whether colour-coded, chronologically arranged, or alphabetized.
Hire A Bookkeeping Assistant:
Since bookkeeping involves a significant amount of paperwork and documentation, you can save time and possibly money by hiring a record management associate. This person could serve as your assistant or become the company bookkeeper who manages the accounts receivable and payable among other functions. Look for someone who has experience working with small businesses and check their references to ensure they are trustworthy. Hiring a competent person who is experienced in managing finances will give you peace of time and probably better results.
Establishing a clear and accurate paper trail is important for every business, big or small. Start out right by letting someone with bookkeeping experience handle your company's financial records and functions.