As the craze of sharing a photo in popular social media and photo sharing sites like Flickr, Pinterest and Instagram nowadays, online photo sharing has really become fun and also one of the best ways to optimize your site through photo sharing. It also helps in monetizing your blog and thus making it popular. A picture can thus express a lot of words and this is the main cause that it brings a lot of traffic to your site. Therefore, image sharing has been the popular choice among many bloggers to bring lots of traffic to their blogs.

So, the following tips mainly highlight the purpose of sharing images to your blog, which can make your blog popular:
A Picture Is Worth A Thousand Words…!!!
Adding Appropriate Images To Your Blog:
It can be considered as one of the essential step how people can find your blog on their blogging sites. The search engine index may help your blog to be more visible and searchable. Giving appropriate images to your blog is also important at the same time. It would surely help in getting more clicks and thus being able to add more traffic to your blog. The size of the image definitely matters in order to get it indexed by search engines. Therefore, it is important for a blogger to know the relevancy of an image, the size and also possible image captions must be added in the alt tag. It is also important to create titles of relevant keywords. These tags are really important in improving search engines for blogs.
Appropriate Images Makes Blog Memorable:
It is the human phenomenon that people loves to go through blog posts with appropriate images being added to it. Visitors also do remember unique blog post writing where images have been attached. Adding an appropriate image helps people in remembering your blog and therefore makes it able to add more traffic to it.
Images Also Convey The Message Of Your Blogs:
Just as an interesting and unique content grabs the attention of your readers, at the same time, giving appropriate images also enable your readers to understand the content even more easily. If you can include images in your blog post, give appealing images, use colors which makes your blog post even more interesting than before. It would also make it remember among your readers. It would surely make a good impression on your content and people would love to go through your post along with the images. Therefore, it is necessary to give relevant images along with your content. Although adding relevant images to your blog post will not reduce the amount of words being used, yet it will only add a value to your blog. It will only add more interesting elements to your blog post writing.
Adding Appropriate Images Makes Search Engines Better:
The web is filled with millions of images, contents, blogger posts. Webmasters also do adds up a lot of images to many image sharing sites in order to attract a lot of traffic to their sites. Only publishing and writing can never assure the blog to be very successful. If your content is brilliant but not getting expected traffic, then the possible reasons might be that you haven't add any appropriate image to it which makes your blog look interesting than before. So, it is recommended to add images, audios and videos to your blog which makes it interesting and even more appealing.
Thus, being a blogger whether a professional or a newbie one, adding images is always very important in order to gain more traffic and also to make your blog even more engaging and appealing to your readers.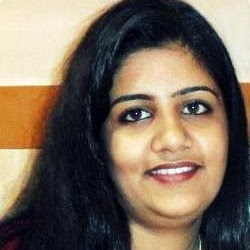 About the Author:
Aditi Datta is a Professional Blogger who loves to provide essential tips and guidelines on
blog post writing
through her articles. She also provide informative contents through her researched works on the diverse fields of blogging and professional content writing.