Web design is not a very easy task, but the quality of creation. It can be deceptively complex, as this involves revealing a particular design that is both pleasing as well as usable. It delivers certain information and builds a branded product that is technically sound and coherent in a visual sense. Many Web designers are recognized as the self-taught. Web design is still treated as novel enough to become the one main subject in distinct design institutions. That has made the medium changes so frequently to underlie what technology does.

#) Main Principles:
These are only multiple opinions are here to link off certain experts' view. Those can be summarized as:
1.) Have A Proper Plan:
Before anyone starts to create the designing the website must have a clean layout of specific projects. All information regarding the status and configuration are known about the web hosting, domain name, layout and content. These fields are responsible enough to affect financial expenditure and if the designer makes a plan before getting into work, then he will be able to complete half of the project as consideration.
2.) Cluttered Website:
The designer has to be organized well and must contain a completed integrated website. The visitors don't have enough time to wait for the response of the links. It is the duty of the creator to lead them up to the desired destination. If someone has a website then it should remain well placed links those can lead the visitors to other associated pages. Organizing the site is to help all visitors in properly navigating. This is important enough whether you require them to buy some product or service or just only to visit the website. Hence he has to make sure of unnecessary graphics those must not hinder while leading the visitor. Most of the visitor's attention is the time that is taken as opportunity in the field.
3.) Right Learning:
One has to be specific about the website requirements and its components. He should learn the necessary tools accordingly. Someone might spend a long days in learning Flash and then set the realization that there is no need of such wastage of time. So before adapting any technology, the person has to be clear in which approach he wants to proceed while designing a pre determined website.
4.) Keep Short & Simple:
This is known as the keep it short and simple or in abbreviation KISS theory. When a simple site is made where the people can decipher the messages, then the interaction gets increased. Ambiguousness is to be detected. As the beginner one should start from the simplest sample with the simple tools to build the first creation.
5.) Navigation To Achieve:
There are some common sense rules those must be remembered here. Buttons to roam around a targeted site should be easier to find that is towards the extreme top of the link page and also simple to identify. Those should look just like navigation platforms and are well described. The text of those buttons is to be pretty clean while it is taking the user. Aside from this common designing sense, it is also important to depict the browsing usable. For example, if someone has the rollover sub-menu that ensures a person to get into the sub-menu items without any loss of the rollover is very much important. Similarly the color alteration or image changing on the rollover is an excellent feedback for a certain user.
#) Forget Specific Actions:
There are to actions that's are…
1.) Don't Be A Communication Bucket:
The designers are particular while they are learning web deigning. They should not try to learn everything at once. Having patience and learning step by step is the wisest approach. For the beginners it is to be utterly confounding to adapt each detail of web designing as this is a vast subject in the creative field that needs long time and strong determination. Leave something for the Experts: One must not try to be an expert. There are certain things as graphics and logo which should be left on the experts to construct. First of all the basics are granted under concentration and let the techies makes sure care of the desired logo as well as graphics.
2.) Conclusive Segment:
Orientation defines the status and position. There are several ways to orient whether a user can be excused or not. In small sites, it may be just a silly matter of applying a big heading or a prior version of any appropriate button in the menu. In a larger site, the designers can make use of sub-heading and a site map for the true and latest revolution. So the orientation is a larger part along with discussed techniques for the starters in this field.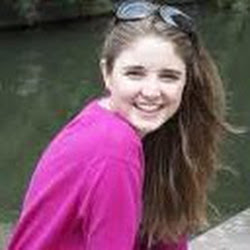 About the Author:
Brianne is a blogger by profession. She loves writing, reading and traveling. Beside this she is fond of luxury cars and wishes to own one day
Dodge Viper SRT10
.