With Uber being for your rescue one never has to worry about hopping from one place to another. The travelers love the fact that Uber app allows them get reliable ride in just minutes of time – yes, there is no need for reservations or waiting in taxi lines. From low-cost to premium, there are various ride options and they all come around as an upgrade to the everyday.
"The best attribute that people love is the payment mode. You simply need to create your account using cash, credit card, PayPal, or Android Pay – you are going to be charged automatically at the end of your ride. There is also an option to pay with cash in select cities. Once the ride is over, they email you a receipt."
Uber Is Taking Steps Towards Something Really Big:
So far its mobile penetration with GPS data has added immense power to the app that it has cut through the taxi industry all around the world. It relies heavily on Google's extensive maps and now it seems that the ride share company is set to gain a stand on their own. It's planning to invest half a billion dollars to create its own worldwide maps. This is going to be a big step towards using autonomous cars.
It has been reported that the company plans to "pour $500m into an ambitious global mapping project". Now this is touted to allow the company to come up with their own detailed maps. It is believed that the idea to rely totally on existing maps has been a good starting point, however that doesn't offer the granular level of detail that could be used by the company, like traffic patterns, doors locations, as well as other potential pickup locations. With this new investment, the company can build up tailor-made maps that are going to offer this level of detail.
Few of the insiders assert that details maps are necessarity for Uber's operations and its future. The company has already taken few of the early steps into using autonomous vehicles that are mainly relying on precise maps. The company has hired former Google employees like McClendon, acquired mapping companies as well as it forged partnerships with companies such as TomTom and DigitalGlobe.
So it is clear that Uber has a lot to offer to its customers in future. But are you aware of the fact that Uber also has plenty of competition in the transportation sector.
Uber And Its Many Competitors:
There are several of mobile apps that are connecting users to specialized fleet of private drivers, along with apps that allows people to hail a ride with existing taxis as well as apps that help you get a ride on a rickshaw or a motorbike. A number of ride sharing companies apps around the globe, such as Didi Chuxing, Ola Cabs, Grab Taxi, are giving tough competition Uber. So here let's get to know all of them:
These are the right app startups reinventing the taxi app:
1.) Lyft:

Even at home in the US, Uber faces tough competition from Lyft, which is covering more than 60 cities across the States. It's among the best Apps, same as Uber, making ride-hailing a lot easier, better and safer. It requires the drivers to have a valid driver's license, DMV checks, Background and criminal checks. Even in terms of the security perspective, Lyft is a lot better than Uber. When we take in mind the interface of the apps, both Lyft and Uber feature an amazingly similar interface allows customers track their ride and the driver details.
A study shows that the average waiting time on Lyft is a little 6 second less as compared to its competitor Uber. It has three variants – Lyft, Lyft Plus and Lyft Line, allowing users to ride alone or in a group of six friends with Lyft Plus.
What's special it offers?
Covers 65 cities with the United States
Six people shares a ride with Lyft Plus
Android and iOS mobile applications
Offers good response time and better entire safety
Countries Available: United States (65 Cities)
2.) Didi Chuxing: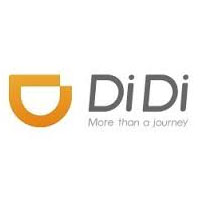 Earlier known as Didi Kuaidi, Didi Chuxing is among the world's largest mobile transportation platform that operates in around 400 cities in China. At the beginning it was just a taxi-hailing service, however now with its app it offers taxis, private cars, social ride sharing, carpooling, chauffeurs, buses and services for companies. The company was also among the three unicorn startups taking most of on-demand funding last year, sharing it with Uber and AirBnB. In 2016, Didi Chuxing came up with its platform as it released a software development kit to third parties. The SDK comprises of a button to "Hail a Didi Ride" and access to other services such as registered taxis and test drivers.
What special it offers?
Three million private car requests a day
It plans on serving 30 million passengers and 10 million drivers a day within three years
Valued at $16.5bn.
Countries Available: China (400 cities)
3.) Hailo:

This UK-based ride-hailing service is again giving tough competition to Uber. Earlier with Hailo there was a provision to hire privately owned cars, however the backfire from taxi unions made Hailo recommit to Black cabs. It is there in 8 cities across 5 different countries and is regarded among the fastest growing ride-hailing services in the UK. Booking a cab is a lot easier with Hailo as it offers CRB checked drivers. Its new feature allows users to book a cab on behalf of others. Simply book a cab for your guest easily with Hailo, as well as it came up with electronic pay enabling users to pay the cab fare directly from the app.
What's special it offers?
CRB checked drivers
Hailo Hub
Hailo electronic pay
Haido for Business
Android, Apple Watch, and iOS mobile applications
Countries Available: United Kingdom (4 cities), Ireland, Spain (2 cities), Singapore, Japan.
4.) Ola Cabs: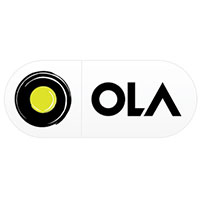 Counted among the biggest ride-hailing apps, it is giving closest and serious competition to Uber in India. After buying TaxiForSure, among the other bigger ride-hailing services in India, Ola Cabs placed itself among the biggest fleet of vehicles, covering over 80 cities all around India. With Ola Cabs you get lowest fare prices among the various others ride-hailing services presently active in India.
What special it offers?
Around 80 cities supported in India
Verified drives
Android, iOS and Windows mobile applications
Countries available: India (85 cities)
5.) GrabTaxi:

GrabTaxi is based in the Southeast Asia and it's among the best apps such as Uber allowing you to book your ride down Southeast. It grabbed positive reviews from people across Southeast with around 3.8 million mobile application downloads. GrabTaxi get all these positive reviews for the company and safety it offers and it's the to-go taxi-hailing services if you are in one of its supported locations looking to book a ride to somewhere. It has around 75,000 drivers registered and is among the biggest fleets of ride-hailing vehicles. You get it in 21 different cities across 6 different countries in the Southeast Asia.
What special it offers?
Pre-screening of drivers
Track your ride
Android, iOS and Blackberry mobile applications
Countries Available: Malaysia, Singapore, Thailand, Vietnam, Indonesia and Philippines.
6.) Easy Taxi:

With more than 30 countries and 420 cities supported globally, Easy Taxi is the tough competitors to Uber. It enjoys more than 17 million users around the world with a taxi fleet of 400,000 taxi drivers and it's among the best and easiest way to book your next taxi ride. With Easy Taxi it's just simple to find and book your next Taxi ride. It's featuring a destination fare calculator along with the estimated arrival time of your driver. As it has won a number of awards for being among the safest and reliable taxi-hailing application, Easy Taxi comes around as a great alternative for Uber.
What special it offers?
Fleet of 4,00,000 taxi drivers
420 cities supported global
Screened & tested taxi drivers
Track your ride
Pay from the Easy Taxi app
Countries Available: 30 Countries and 420 Cities.
7.) Gett:

Earlier called Get Taxi, Gett is among the fastest growing cab-hailing services in the United States. Now as we notice Uber devising price surges, Gett is taking a different route with new customers to their service. There have been various development lately like reducing the pricing by 25 percent on ride booked in NYC, besides you get promotional offers such as $10 rides anywhere below the 110th street in Manhattan and a flat fare of $10 in Midtown that placed Gett among the most-liked cab-hailing services you get in NYC.
What special it offers?
You can Book up to 2 weeks in advance
No price surges
$10 rides anywhere below 110th St in Manhattan
Android and iOS applications
Countries Available: United States, United Kingdom, Isreal and Russia (More than 60 Cities).
8.) Cabify:

Just two clicks is what needed to book a ride instantly via their Android or iOS applications. There is a fixed and transparent rate system ensuring the users and not price gauged. Cabify for Business and events are also there, making it easy for you to book their business and formal trips a lot in advance. Other than that Corporate traveling comes with the invoices, an account manager, lower rates, multiple account support and a lot more.
What special it offers?
Booking advance
Safety and real-time tracking of your ride
Estimated pricing
Ride fare calculator
Wide-ranging payment options
No hidden charges
Cabift for Business
Account Manager
Multiple account support
Book for someone else
Countries Available: Spain, Chile, Peru, Mexico, Columbia.
So as we discussed a number of apps like Uber, serving your ride-hailing purpose around the world, which top the list of your favorite taxi-hailing apps? Share with us.