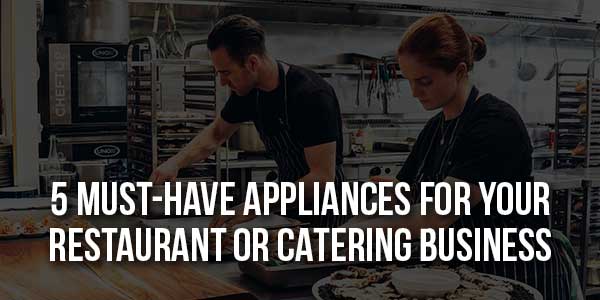 In the world of food service, having the right equipment isn't just helpful, it may be legally required. If you want to start a restaurant or catering business, the following five appliances are essential to expedite labour, maintain consistency, and allow your business to be as successful as possible.
Ice Machine:
Your restaurant or catering business will have higher ice needs than a normal family. Save time and energy by investing in a commercial-grade ice maker, which can create and store more ice than a personal ice maker. This way, you will always have ice on hand for serving cold drinks or whipping up smoothies.
Commercial Freezer:
For any business involving food, a freezer is a mandatory piece of equipment to store food at safe temperatures. Due to the higher frequency of use, you will need one designed for commercial purposes. If you are just starting your business, consider obtaining a used stainless steel three-door commercial freezer.
Commercial Deep Fryer:
Customers love fried foods, and your menu will likely feature staples like french fries, onion rings, doughnuts, and more. A commercial deep fryer keeps your frying oil evenly hot so you can complete orders quickly and fry multiple orders, if necessary.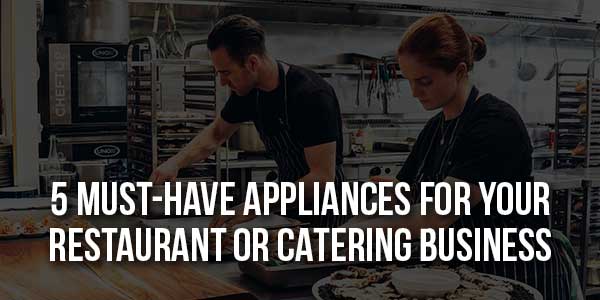 Food Processor:
Time is the most valuable resource in a fast-paced kitchen, which is closely followed by labour. To run your food service business efficiently, obtain a reliable food processor that can chop, dice, or mince in seconds, which frees up your time and your hands for other important tasks.
Commercial Oven
A typical household oven will be quickly outpaced by the volume of food produced by your food service business. Therefore, your commercial oven will be one of the most important pieces of equipment for your work. The larger size of a commercial oven makes it possible for you to bake more batches of food. They can also get hotter than a household oven, making it easier to produce restaurant-quality bread and pizzas.
To run your restaurant or catering business effectively, you must develop your brand of consistently good food. The easiest way to do this is to start with the right equipment, which allows you to create the best product possible. Invest in the right tools from the very beginning to maximize your chances of success.